High online tutor salaries attract grads
By ZOU SHUO | China Daily | Updated: 2020-09-11 07:30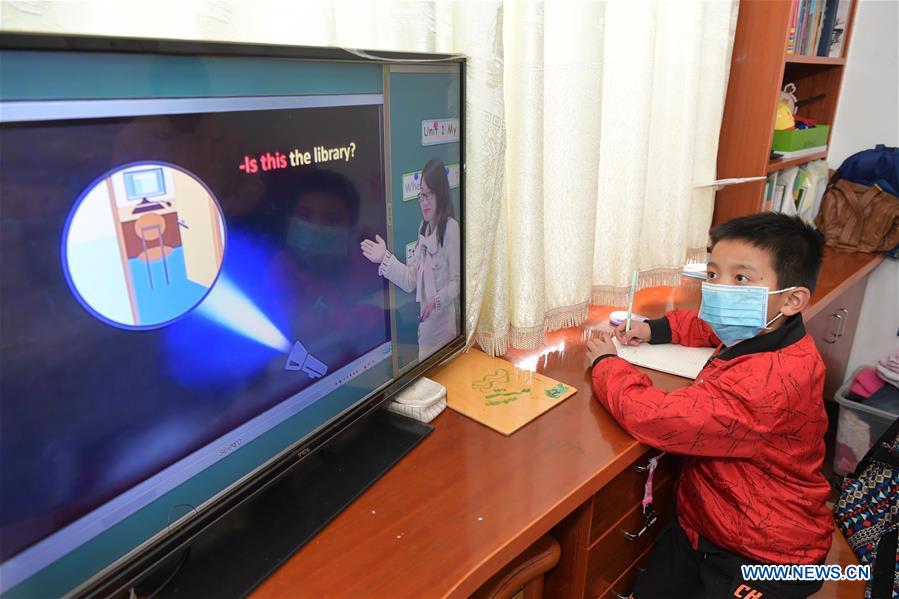 Companies prefer to hire from top universities in China and overseas
More graduate job seekers have been turning to the emerging online education sector for job opportunities in recent years, and industry experts say the trend has continued this year amid extra pressure from a record number of university graduates and the COVID-19 pandemic.
A report based on a survey of 274,000 graduates from 30 provincial-level regions by education consultancy MyCOS showed that 15.9 percent of college graduates chose to work in the education sector last year, up by 1 percentage point from 2018.
The report also found that more students preferred to work at private education companies catering to primary and secondary students last year than at public schools at the same level, with the former attracting 7.6 percent of graduates and the latter 6.1 percent.
The demand from Chinese families for quality education and their willingness to spend large sums on after-school tutoring have fueled demand for high-quality talent in the education sector, with the online education sector growing even more rapidly this year due to the pandemic, the report said.
Online education companies in China have offered extremely high salaries to attract graduates from famous universities as the pandemic has prompted more students to embrace digital learning.
Beijing-based online tutoring company NetEase Youdao said it was offering annual salaries of at least 500,000 yuan ($73,200) to new graduates who will teach high school students, with excellent teachers receiving more than 1 million yuan a year.
However, the company prefers graduates from a handful of well-known Chinese universities and foreign universities that ranked in the top 50 of the 2020 QS World University Rankings, it said in a notice issued recently.
Graduates who have won top prizes in national competitions for math, physics, chemistry, biology and computer sciences and who have scored top places in the national college entrance exams will also be given priority in recruitment, it said.
In a recruitment notice issued recently, Beijing-based online education app Qingbei Online School, affiliated to Chinese tech giant ByteDance, offered annual salaries of more than 2 million yuan to online teachers for primary and junior high school students.
The company said it wanted experienced teachers who preferably graduated from Tsinghua University or Peking University, China's top two universities, which are both based in Beijing.
There is no upper limit for teachers' salary, the notice said, because the company believes that the "best educators deserve the best pay".
Jiang Yeguang, assistant vice-president at NetEase Youdao, said compared with offline tutoring, where teachers usually teach up to a few dozen students, online tutors need to teach hundreds or even thousands of students simultaneously and can thus earn much more.
The reason the company placed such high value on the educational background of applicants was that many students and parents wanted teachers to be graduates of famous universities, he said, adding that around 90 percent of teachers at the company graduated from top Chinese universities.
Becoming a good online teacher is no easy job, given the number of students they need to teach. Apart from learning the teaching materials by heart, he said, it was even more important that they communicate effectively with students and make sure they are interested in the classes.
Pan Jiasheng, who graduated from Tsinghua in 2016 and started to teach at NetEase Youdao last year, said he expects to make around 3 million yuan this year.
Pan, who majored in finance and taught at other education companies part time when he was a postgraduate student, said the high salary and his interest in teaching prompted him to change his job to become an online tutor.
"The experience is really amazing and fulfilling, as I usually need to teach 2,000 to 4,000 students at once, and making a difference to so many students seems unimaginable for traditional teachers," he said.
Pan said he plans to continue his online teaching career for seven to eight years as he believes the sector has bright prospects in the wake of the pandemic.