Anti-China actions branded dangerous
CHINA DAILY | Updated: 2020-09-12 09:38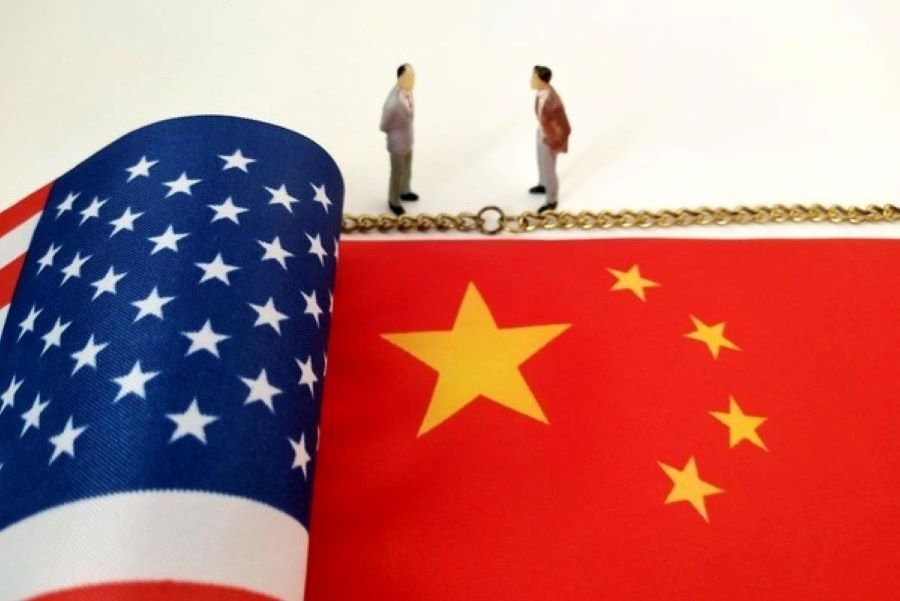 US fears under Cold War view should be replaced by respect, webinar hears
Adverse actions taken by the administration of US President Donald Trump against China are "dangerous, misguided and naive", and a Cold War mentality is a threat to the world, warned a renowned expert.
"I see the current path as being very dangerous, because geopolitics is not a game ... if one is serious in preserving peace," said Jeffrey Sachs, an economics professor at Columbia University and a senior United Nations adviser.
He shared his concerns about the direction the United States is heading during a recent webinar examining the Trump administration's policies on China.
The administration's approach is driven by "American anxieties" and a Cold War mentality, the idea that "there's only one country that can be at the top, and that's America",Sachs said.
US politics has seen similar phases of zealousness and extremism in the past, such as during the nuclear arms race with the Soviet Union and the "Japanese takeover" theme in the 1980s, he said, adding that the Trump administration is "truly an extremist administration".
Although the US approach may seem a "compact and contained and rather clever" policy, said Sachs, it has nearly brought the world to the brink on several occasions, and the Trump administration wants to do it again over politically motivated claims, which is "a kind of craziness".
"I don't think America should be afraid of China, but they're afraid of China in the White House, that's for sure," he said.
"I believe that China's success is a global success-a great civilization that has escaped from poverty (and) developed advanced technologies is a great benefit for the world, not a curse for the world."
Achievements in 40 years
Max Baucus, a former US ambassador to China, said: "I think it's important to take our hat off to the degree to which China has grown so much in the last 40 years and brought with that growth a lot of Western practices, like more rule of law, entering the WTO (World Trade Organization) and more IP(intellectual property) protection," he said in the same webinar.
He also noted that Chinese businesses have become very successful in conjunction with other companies around the world.
"China has come a long, long way. It's been credited for that," Baucus said. "The problem is, in many respects, there are too many Americans who want to prevent China's rise. ... China cannot be prevented from rising. And once we get over that in America, that's going to help the relationship."
Sachs warned that it's "extraordinarily dangerous" when it comes to the language the leaders of the US use to attack China, because it riles up extremism on the other side, too.
"And it (China) should not be treated in this disgraceful way. ...They didn't steal everything. They didn't cheat on everything. They didn't create all these conflicts. This is just our social media, Trump-world craziness," said Sachs.
He also called Washington's anti-China policies, such as cutting off US semiconductor shipments to Chinese companies and blaming China for job losses in the US Midwest region "misguided and naive".
"This is the most naive government I have seen in my lifetime. And it's absolutely flagrant and irresponsible," he added.
"If Trump wins (in the November election), I think the world will be profoundly dangerous and unstable. I think the current approach indeed would probably intensify after Trump's reelection. And I know enough of history to say that it worries me profoundly.
"But if Biden wins, we're going to have a period of more protectionism in the United States, that's for sure. But I think we'll also have a return to rational ideas and not this kind of quite flagrant, and obnoxious and provocative attack and name-calling."
Baucus agrees, saying that a Biden administration would see more stabilization in dealing with China."You'll see more efforts to get engaged in a longer-term relationship with China, because we have to. China's not going anywhere," he said.