Noodle makers get whiff of export success
By SHI RUIPENG in Nanning and CHEN MEILING | CHINA DAILY | Updated: 2020-09-14 08:56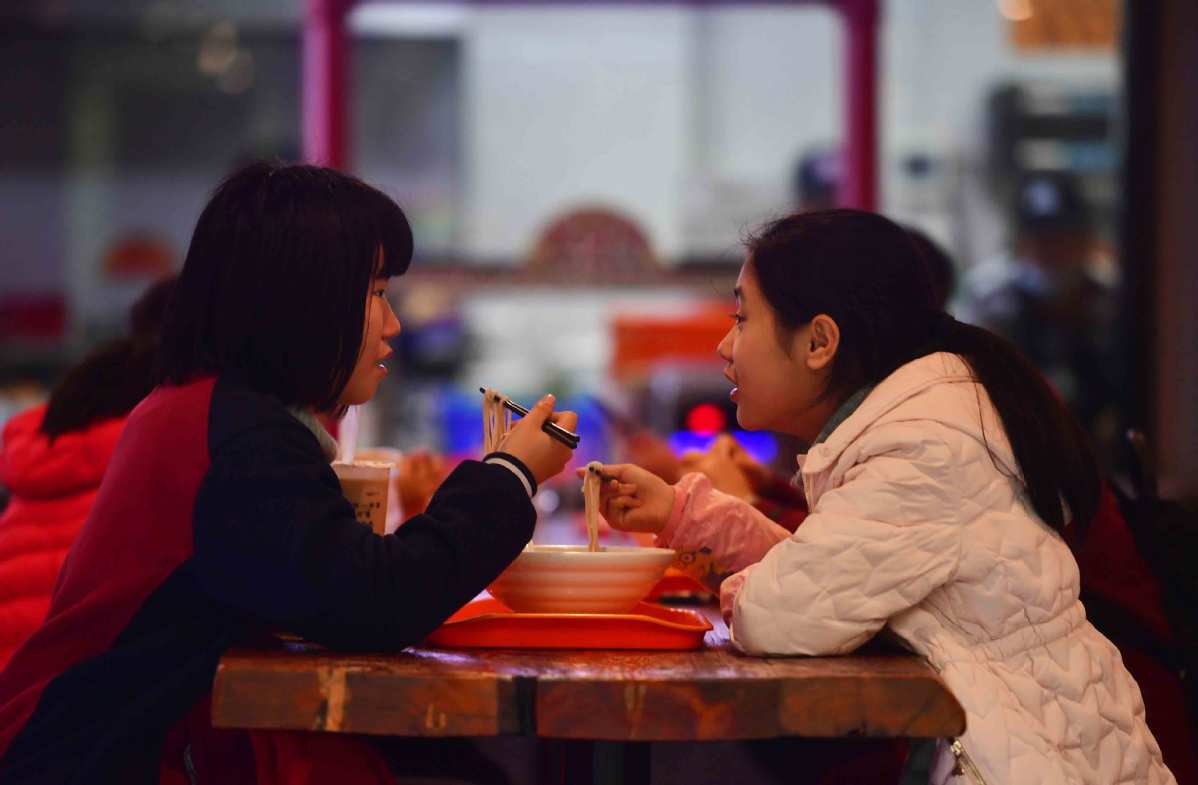 A specialty from Liuzhou, Guangxi Zhuang autonomous region, luosifen is boiled with pickled bamboo shoots, dried turnips, fresh vegetables and peanuts in a spiced river snail soup.
It used to be a cheap street snack for locals in Liuzhou, but people from outside the city were not so familiar with it. However, the dish has recently been tempting the taste buds of foreigners and overseas Chinese.
From January to July, the export value of luosifen soared by more than 16 times year-on-year to reach 15.35 million yuan, according to the Liuzhou customs authorities.
Exports in July alone, valued at 7.85 million yuan, exceeded the total value from January to June. Destination countries included the United States, Canada, Australia and European nations, along with new markets such as Singapore, Russia and New Zealand.
Topics related to luosifen on Sina Weibo have triggered more than 1 billion views this year, making the dish a new "internet star". Experts said this success is impressive considering the impact the coronavirus pandemic has had on the catering sector.
The e-commerce boom, livestreaming, packaged and instant luosifen, along with more people eating it at home, are all components of this success, they said.
Jia Jiangong, deputy director of the Liuzhou commerce bureau, said exports have been helped by companies tweaking recipes to better localize the dish and enhance quality.
"In addition, with the pandemic wreaking havoc overseas, many people have been forced to stay home. Packaged rice noodles such as luosifen can meet the demand for convenient dining," he said.
Output of luosifen in Liuzhou has almost trebled since companies resumed full production. They have also had to recruit more workers and arrange night shifts to meet the increased demand, Jia added.