Country's three major grains in stable supply
By YANG WANLI | China Daily | Updated: 2020-09-15 09:00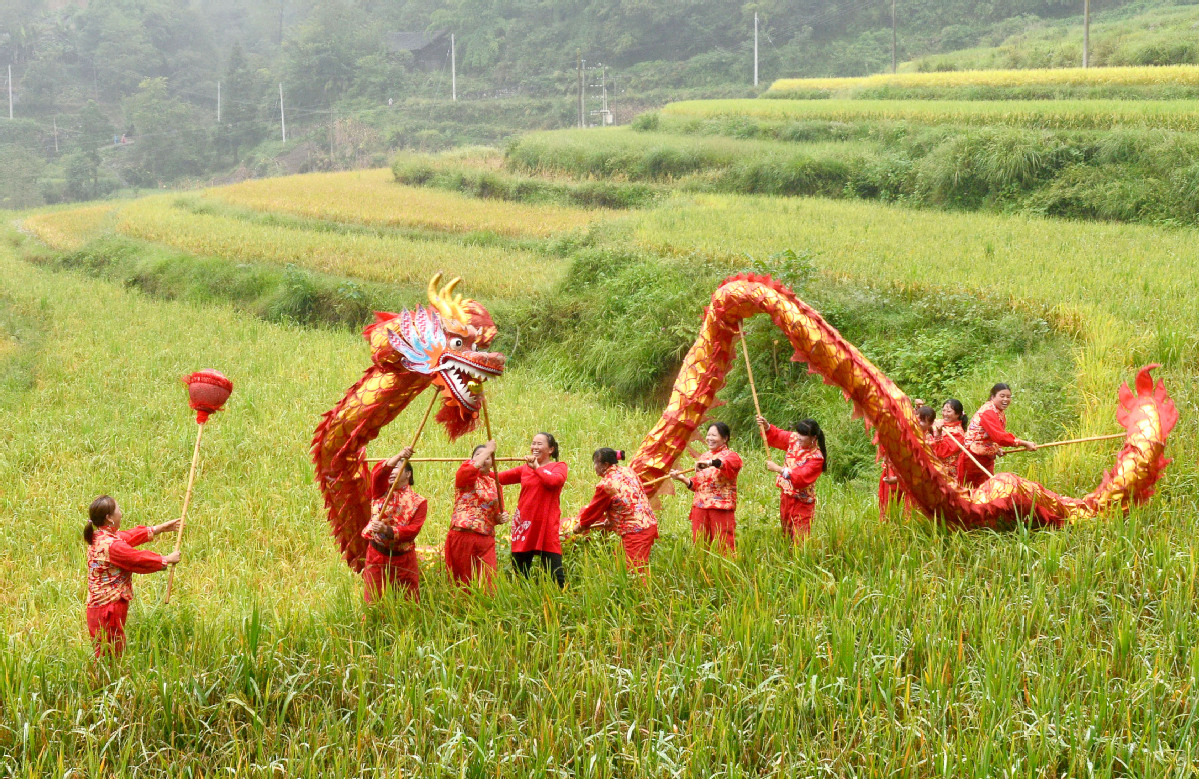 China's three major cereal grains - wheat, rice and corn - will continue to see stable output, ensuring the country's food security, said the National Food and Strategic Reserves Administration.
Reserves of wheat and rice recently hit a record high, Wang Xiaohui, deputy director of the China National Grain and Oils Information Center, said on Friday.
Wheat is expected to see production outstrip demand by about 14 million metric tons during seasonal sales next year, Wang said, adding that rice is also expected to see production surpass demand by about 17 million tons.
The administration said that government summer cereal purchases will end soon, with about 50 million tons of wheat and 4.72 million tons of rice already purchased from major production areas by the end of August.
Average prices for government purchased wheat was 2.36 yuan ($0.35) per kilogram, an increase of 0.06 to 0.1 yuan compared to last year, the administration said.
Compared to government purchases, summer wheat and rice purchases on the open market took a bigger share - 87 percent and 90 percent, respectively - said Qin Yuyun, head of the administration's food reserves department.
Qin also said that China is expected to see a bumper autumn harvest amid smooth production if no major natural disasters occur in the following months.
China's cereal output consists of early rice, summer grain and autumn production-which includes corn, and middle- and late-season rice, and accounts for three-quarters of the year's grain production.
"In order to improve farmer enthusiasm, government purchase prices for middle-and late-rice were raised to 2.54 yuan per kg," Qin said. "Moreover, we will intensify the inspection of illegal activities that disturb the market order."
As China's soybean consumption mainly relies on imports, Wang said China has continued to expand its soybean planting area, and annual output is expected to hit 19.2 million tons by the end of the year.
However, he said the cost of soybean imports might rise in the coming months as the United States and Brazil, two major soybean exporters, are facing logistical challenges due to the COVID-19 pandemic and natural disasters.