Scattered families find a place to call home
Share - WeChat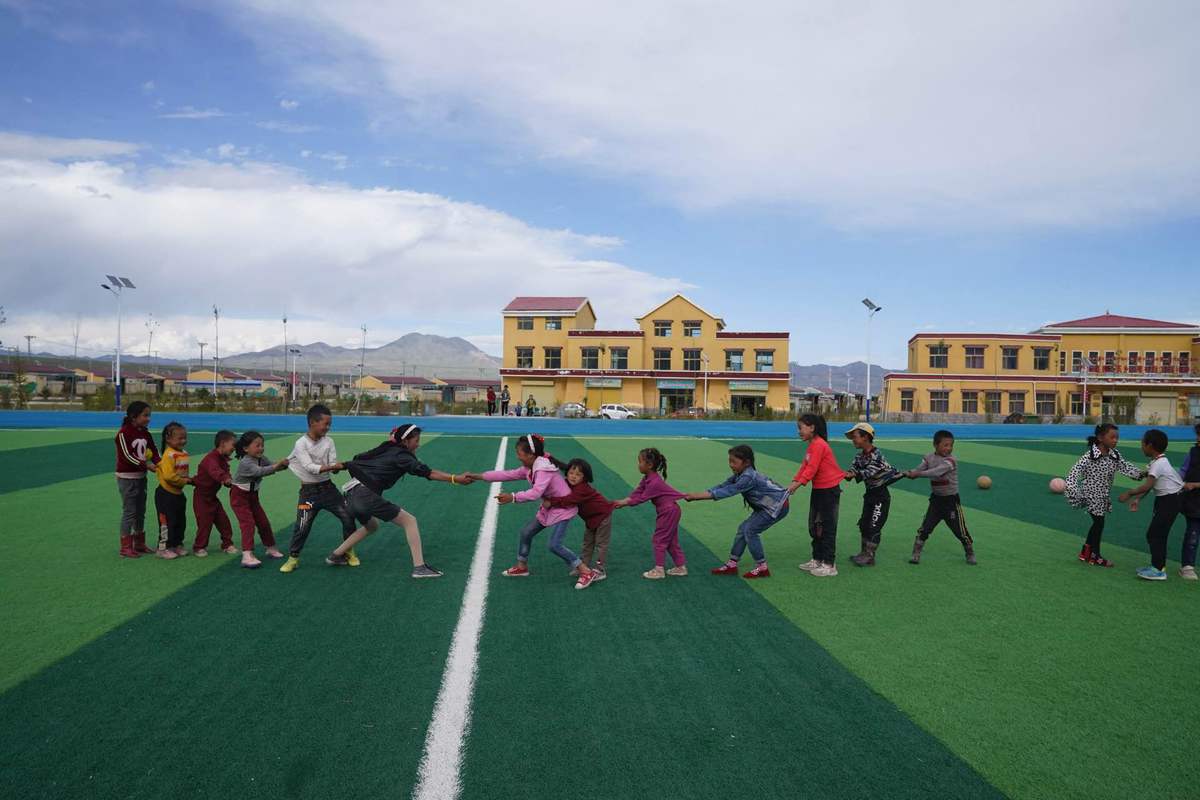 Resettlement program in Qinghai is helping impoverished households enjoy better lives
It's the summer holidays, and the kindergarten in Qabqa, Qinghai province, is quiet and bathed in sunshine.
However, 5-year-old Dorje Wangyal is keeping busy with his classmates who live in the same neighborhood. They play all day, watch TV, or sometimes go shopping with their families in the town 1.5 kilometers away. Shopping is Dorje Wangyal's favorite pastime, as he can buy the desserts he likes.
He and other children from more than 100 impoverished families have been resettled in the town in Gonghe county, Hainan Tibetan autonomous prefecture. The kindergarten was built for children who had previously lived in remote areas, or who were from nomadic families, and were unable to go to school.
"I like it here, the house, the friends and the school," Dorje Wangyal said in broken Mandarin, which he has just begun learning.
Three years ago, his life was very different when his home was on grazing land 75 km from Qabqa. His father died when he was a toddler and the boy was raised by his grandparents.
The hut they lived in had no power and they had to travel 20 km to fetch water. The cold winter nights were hard to get through, and the only way to keep warm was to burn cow dung. The smell would linger in the cottage throughout the winter.
The family lived on the meager income earned from sheep products such as wool and milk. As Dorje Wangyal grew older, it became harder for the family to make ends meet, let alone send him to kindergarten.