Will EU resist the anti-China virus spread by US?
By Adriel Kasonta | China Daily | Updated: 2020-09-16 07:18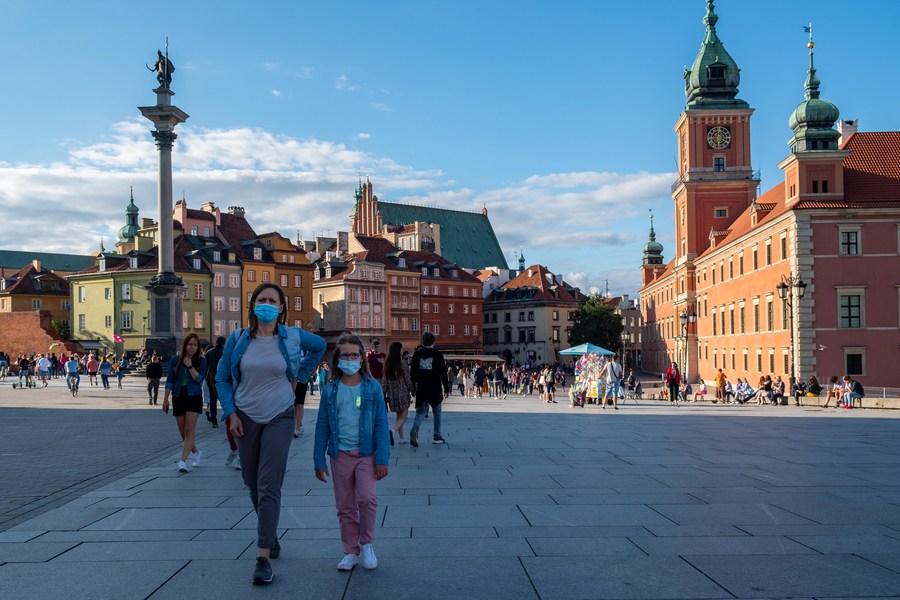 In these unprecedented and unpredictable times, the ongoing tensions between Washington and Beijing have had an impact on the European Union's relations with China.
The United States has been putting more and more pressure on its allies and friendly countries in the region to join its tug of war against China, which the US administration sees as "a fight with a really different civilization and a different ideology"-as argued in 2019 by the former director of policy planning at the State Department, Kiron Skinner.
With the numerous trips made by US Secretary of State Mike Pompeo to European countries clearly aimed at forming a broad anti-China coalition around the world, China is worried that it would be forced on the back foot in Europe and therefore is trying to manage the US-inflicted crisis in its relations with Brussels.
In achieving this goal, China's State Councilor and Foreign Minister Wang Yi recently visited Italy, the Netherlands, Norway, France and Germany. Wang's trip was followed by the visits of Yang Jiechi, China's top diplomat, to Spain and Greece in early September.
Although Wang was able to secure mutually beneficial deals, it was not a smooth state of affairs and as he met with a telling change in the tone of EU leaders who have started voicing similar concerns to those across the Atlantic. The best example was a confrontational attempt by a group of Dutch lawmakers to invite Wang to a meeting with the legislature's foreign affairs committee to discuss human rights issues, which he declined.
During his final stop in Germany, Wang also met with criticism from his German counterpart Heiko Maas for his "threatening" comment against Czech Senate Speaker Milos Vystrcil related to his controversial trip to Taiwan.
Maas made clear that Europe has no desire to "become a political football in the great-power rivalry between the US, Russia, and China", but the actions of European politicians such as Vystrcil, as well as the calls to scrap the national security law in the Hong Kong Special Administrative Region, suggest otherwise, even though the exclusive Newsweek poll conducted in July by London-based polling firm Redfield& Wilton Strategies has shown that more people in Hong Kong see the United States-rather than the Chinese mainland-as a threat to the highly autonomous SAR.
What we are seeing in Europe at the moment is a fruit of the Washington-sowed mistrust toward Beijing, which translates into fear of China's growing role on the world stage and dissatisfaction with the argument over market access between Chinese and EU companies.
The very attitude resonates with the concerns of BusinessEurope, a grouping of business federations from 35 European countries, which it voiced in the report published early this year titled "The EU and China: Addressing the Systemic Challenge".
The 2019 Strategic Outlook, endorsed by all EU member states, appears to be the cornerstone of this new agenda and describes China as "an economic competitor in pursuit of technological leadership and a systemic rival promoting alternative models of governance".
Although the 22nd EU-China meeting was postponed due to the pandemic and took place online later than initially scheduled, the EU's high-level officials emphasized during their e-meeting with Chinese Premier Li Keqiang that trade plays a central role in EU-China relations, with the EU being China's largest trading partner, and China being the EU's second-largest trading partner, after the US. The same was stressed during the 8th High-Level Trade and Economic Dialogue.
With the EU and China trading about€1 billion ($1.18 billion) worth per day, and Chinese foreign direct investment in Europe totalling €1.7 billion in 2018, it's perfectly understandable why some EU member states are highly reluctant to pick sides against Beijing.
Bearing in mind that at least 37 million of people have been displaced as a direct result of the US' so-called war on terror, as the recent Brown University's report suggests, as well as the estimated population explosion in Africa leading to huge migration pressure on Europe, it may well be true that "Europeans, mistakenly in my view, keep assuming their core strategic interests are aligned with those of the United States", as Kishore Mahbubani, an academic and former Singapore diplomat, suggested in his interview with China Daily in May this year.
On Monday, the EU-China leaders' meeting via video link presented a unique opportunity for Beijing to address Brussels' concerns and make concrete commitments which may help it regain the EU's full trust. Indeed, at the meeting China and the EU leaders decided to hold talks on the environment and climate, and communicate more in the digital field, to build their green and digital cooperative partnerships.
This decision was made during the China-Germany-EU leaders' meeting, which was co-hosted by Chinese President Xi Jinping, German Chancellor Angela Merkel, European Council President Charles Michel and European Commission President Ursula von der Leyen via video link.
In particular, President Xi said that China and the EU should adhere to peaceful coexistence, openness and cooperation, multilateralism, as well as dialogue and consultation for the sound and stable development of their relations.
This should help increase Europe's immunity to the virus being spread by the US administration which, like the novel coronavirus, poses a serious threat to the well-being of the continent's inhabitants.
The author, former chairman of the International Affairs Committee at the Bow Group think tank, is a London-based foreign affairs analyst and commentator, and founder of AK Consultancy.
The views don't necessarily reflect those of China Daily.
If you have a specific expertise and would like to contribute to China Daily, please contact us at opinion@chinadaily.com.cn , and comment@chinadaily.com.cn