Palestine says Arab-Israeli normalization agreements not to achieve peace in region
Xinhua | Updated: 2020-09-16 09:19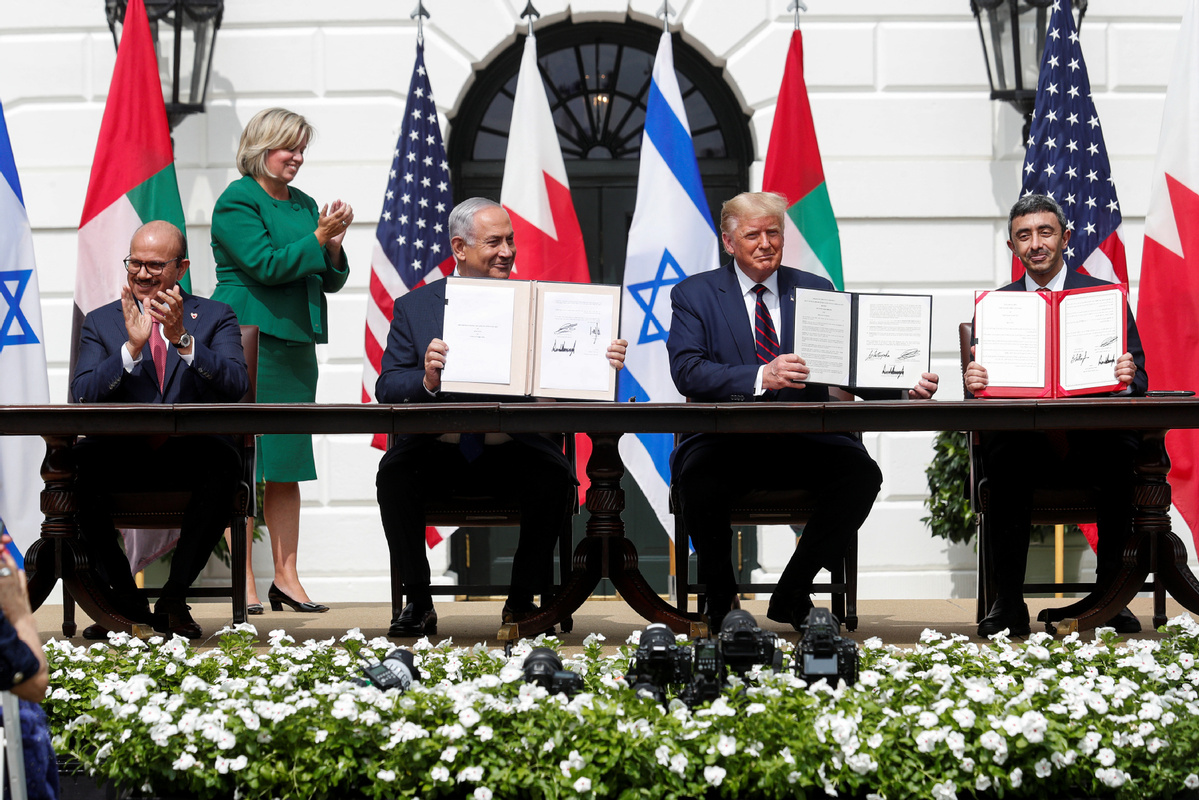 RAMALLAH - Palestine on Tuesday said that the signing of the normalization agreements between Israel, the United Arab Emirates (UAE) and Bahrain in Washington will not achieve peace in the Middle East region.
In a press statement, the Palestinian presidency said that the Palestinians will not accept the consequences of the agreements as long as the United States and Israel do not recognize the Palestinian people's right to establish their independent state on the borders of 1967 with East Jerusalem as its capital.
Besides, the Palestinian refugee issue must be resolved under UN Resolution 194, said the statement.
"No one has the right to speak on behalf of the Palestinian people or the Palestine Liberation Organization," the statement added.
"All attempts to bypass the Palestinian people and their leadership will have serious consequences," the statement explained, stressing that the US administration and the Israeli authorities will bear the responsibility.
Israel signed agreements to normalize diplomatic ties with the UAE and Bahrain at the White House on Tuesday.
US President Donald Trump joined Israeli Prime Minister Benjamin Netanyahu, the UAE Foreign Minister Sheikh Abdullah bin Zayed al-Nahyan and Bahraini Foreign Minister Abdullatif bin Rashid Al Zayani in signing the three-way agreements.
The signing ceremony, which was held in the South Lawn at the White House, formally makes the UAE and Bahrain the third and the fourth Arab nation to establish diplomatic ties with Israel. Egypt and Jordan signed their peace deals with Israel in 1979 and 1994 respectively.