Tech innovations by schools on show at CIIF
By He Qi in Shanghai | chinadaily.com.cn | Updated: 2020-09-16 13:13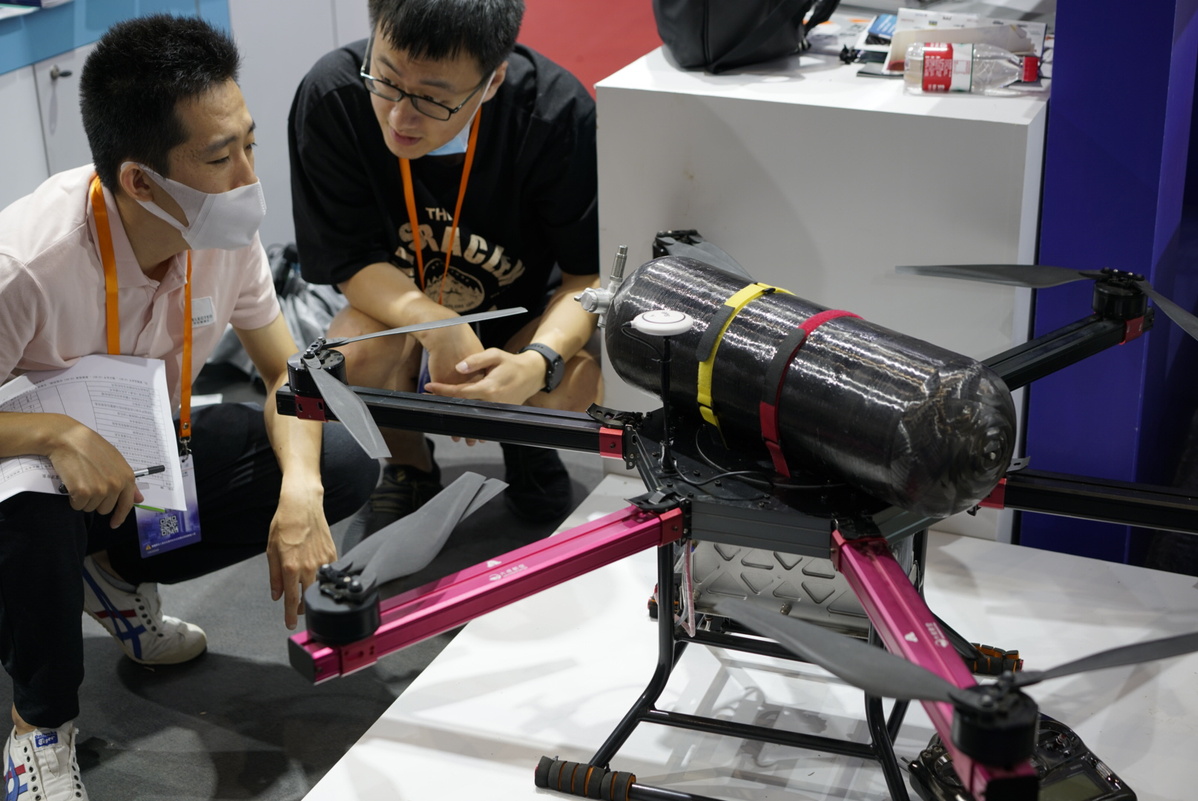 Innovative technologies created by colleges and universities are currently on show at the 22nd China International Industry Fair in Shanghai.
Held at the National Convention and Exhibition Center from Sept 15 to 19, a total of 69 universities are participating in the fair. They include Tsinghua University, Wuhan University, Fudan University, Osaka City University of Japan, Payap University, and the North-Chiang Mai University of Thailand.
According to the Shanghai Education Commission, the universities have brought 708 innovative achievements covering fields such as epidemic control research, industrial automation, artificial intelligence, intelligent manufacturing system and new energy to the exhibition.
On show are innovations such as intelligent diagnostic equipment, naked eye 3D technology, and a novel food processing technology.
Led by professor Wan Jinqing, the team from Shanghai Ocean University developed a new technology which allows for non-freezing food preservation at 0 to -4 degrees Celsius.
"About 30 percent of China's annual output of seafood loses its economic value due to deterioration every year. As such, we have been exploring new food preservation technologies that can enable food to be stored for longer periods," said Wan.
"Our goal is to provide nutritious and health high-quality food for people through technology."