Apple eyes bigger bite with launch of new watch
By Cheng Yu | chinadaily.com.cn | Updated: 2020-09-16 15:50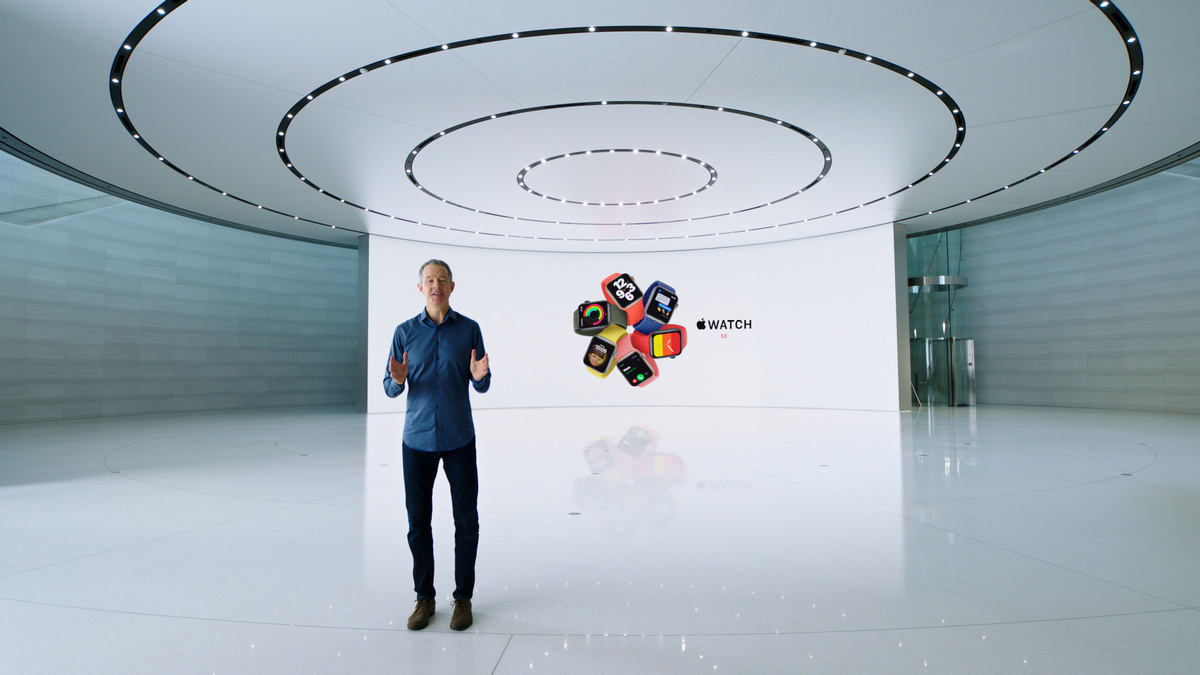 Tech giant Apple Inc took a leap to tap into consumers' rising demand for smartwatches with the launch of a more affordable Apple Watch on Tuesday, as the global smartwatch market continued to boom despite the COVID-19 pandemic.
"Apple Watch helps people understand so much about their health and fitness condition and delivers a better day. This year, we are going to take you even further," said Apple's CEO Tim Cook in an online product launch event on Tuesday. The less expensive version of Apple Watch, dubbed as Apple Watch SE, is priced at $279.
With both cellular and Wi-Fi models, the fresh Apple Watch SE also features a new function, Family Setup, which will allow children and older adults to use Apple Watch without an iPhone. Analysts said that the cheaper watch aims to expand its consumers' base to more groups including children, especially when the epidemic accelerated consumers' need for health tracking and remote working through smart wearables.
"Compared to the downturn seen in smartphone demand and many other segments in the first six months of this year due to the devastation caused by COVID-19, the smartwatch remains a popular consumer device segment," said Sujeong Lim, senior analyst from Counterpoint Research.
"Wearables continue to see greater demand with consumers becoming more health conscious amid the pandemic," Lim added. According to the consultancy, the global smartwatch market has seen a 20 percent revenue growth in the first half of this year with almost 42 million smartwatches being shipped.
In terms of the smartwatch market, Apple Watch continued to dominate by accounting for 51.4 percent of global smartwatch market revenue in the first six months. It followed Garmin devices and Huawei devices with 9.4 percent and 8.3 percent market revenue, respectively.
During the event on Tuesday, Apple also took the wraps off a new high-end watch model, a next-generation iPad and a couple of new subscription services but did not roll out the much-expected new iPhones.