Govt aids stranded domestic students
By WANG KEJU | CHINA DAILY | Updated: 2020-09-17 09:47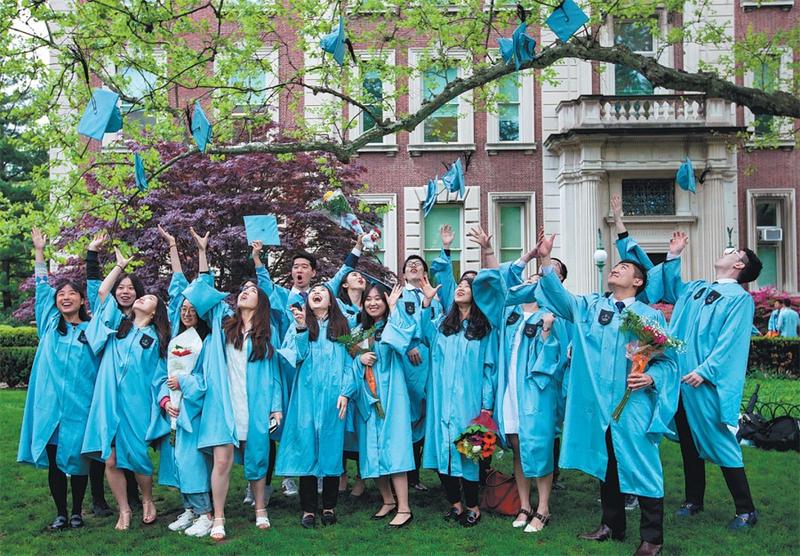 Chinese universities are urged to help those whose studies were foiled by virus
China will implement a slew of targeted measures to help Chinese students whose overseas study plans have been affected by the COVID-19 pandemic, the Ministry of Education said on Wednesday.
Given the continuing global spread of COVID-19, as well as travel and visa restrictions imposed by a number of countries, some Chinese students intending to study abroad have been forced to change, delay or even call off their plans, it said.
China is the largest source of international students in the world, with 662,100 leaving the country to study overseas in 2018, according to the latest statistics issued by the ministry in March last year.
To tackle the practical problems faced by these students, the ministry has encouraged domestic universities to enroll qualified students in their joint degree programs with global partners, as well as with educational institutions in Hong Kong, Macao and Taiwan, to provide students with study opportunities at home.
"After in-depth research, the ministry has fully considered the characteristics of joint degree programs in terms of teaching language and talent training patterns, among others, which are highly compatible and closely interconnected with studying abroad. The move will solve some students' actual difficulties," it said.
About 90 joint degree programs in 19 provincial-level regions will be made available for Chinese mainland students who have already obtained acceptance letters from overseas universities to pursue their bachelor's, master's or doctorate degrees in the fall semester.
Enrollment will not be included in the country's national college admission system and will not affect other types of college enrollment, it said, adding that many universities across the country have taken steps to advance the admissions of students who had planned to seek education overseas.
The ministry will also guide students to continue their studies in China through online courses. It said the duration of stay overseas will not be taken into account when granting foreign education and degree recognition certificates for students who are unable to return to overseas schools on time due to the pandemic.
Contact with education departments and universities overseas has been stepped up, the ministry said, and they have been urged to help solve the problems faced by students.
For students and teachers from abroad or from Hong Kong, Macao and Taiwan who study on the Chinese mainland, the ministry said in late August that they were not allowed to return to campuses until further notice.
In a news conference on Wednesday, Ma Xiaoguang, a spokesman for the Taiwan Affairs Office of the State Council, noted that the education authority has recently made arrangements for classes to resume for teachers and students from Hong Kong, Macao and Taiwan.
Taking into account their region-specific conditions, colleges should arrange for teachers and students to return to campuses in a staggered schedule and in an orderly manner, he said, adding that nearly 6,800 Taiwan students applied for Chinese mainland universities this year, and admission efforts are still underway.
Ma said that after health and quarantine checks in accordance with local regulations, Taiwan students can resume classes together with Chinese mainland students and will be put under whole-process health management to prevent infections.
For students unable to return to school, the school will provide online learning and online tutoring to guarantee their academic performance, he added.