China is Temasek's top investment venue
By Li Xiang | China Daily | Updated: 2020-09-18 07:12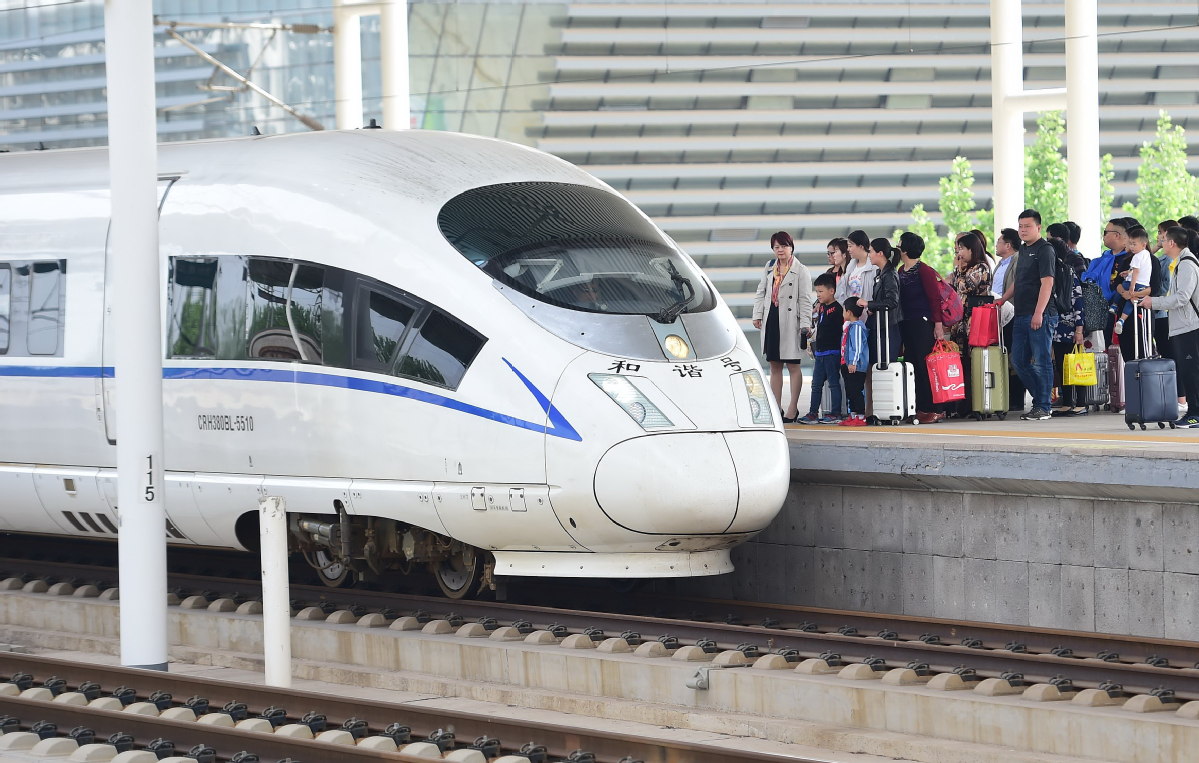 Singapore firm will continue to focus on tech, life sciences, consumer sectors
China has become the largest investment market for Temasek Holdings in terms of net portfolio value and the Singaporean investment company will continue to invest in sectors like technology, life sciences and the consumer market in the country, a top company official said on Thursday.
Temasek remains optimistic about the medium-term economic prospects of China given the country's quick and strong economic recovery from the shocks generated by the COVID-19 pandemic, Wu Yibing, head of China for Temasek, said at a news briefing in Beijing.
China's policies to stabilize foreign investment and its pledge for deeper reforms and greater financial opening-up have benefited the firm's investments in the country, Wu said. He added that the firm will continue to be an active investor in China and will further expand its investment portfolio in the country.
"We expect China's resilient economic recovery to continue and the government policies to remain supportive to ensure employment and a steady economic rebound," he said.
Wu's comments came after the official data for August pointed to a stronger-than-expected recovery of the Chinese economy.
China has been the first major economy to record economic growth since the outbreak of the pandemic. The growth of the country's industrial output further accelerated in August and its domestic consumption and services sector also saw a steady rebound as retail sales returned to growth in August for the first time since this year.
According to Temasek's latest financial report, the net value of its underlying exposure in China stood at S$88.7 billion ($62.1 billion) for the financial year that ended on March 31. This accounted for 29 percent of the total value of the firm's global investment portfolio which stood at S$306 billion as of March 31. It was followed by Singapore at 24 percent and North America at 17 percent.
Highlights of Temasek's recent investments in China include Kuaishou Technology, a short video social platform, the Beijing-Shanghai High-Speed Railway and Ocumension Therapeutics, an ophthalmic pharmaceutical platform company.
Temasek will continue to seek opportunities emerging from the structural trends including a more connected world, longer life-span and rising affluence in China, according to Wu.
"The COVID-19 pandemic has accelerated the development of the structural trends including some fundamental changes in consumer behavior and the digitalization of the Chinese economy," Wu said."Examples are the rise of online education, telecommuting and demand for high-quality medical products and services."
While tensions between China and the United States have brought uncertainties for global investors, a complete China-US decoupling is not expected and the two countries remain two important investment markets for the firm when it comes to technology and innovation, according to Wu.
"We see that both countries are seeking economic rebalancing and the supply chains and technological ecosystems are likely to become more regional, which could bring both challenges and opportunities for technology companies," Wu said. He added that Temasek has been focusing on Chinese technology firms with business models that are mainly driven by domestic demand.
Meanwhile, the Singaporean state-owned investment firm remains upbeat about the potential of China's consumer market as the rising younger generation appears to have more confidence in domestic brands, and government policies will continue to spur domestic consumption, especially in smaller cities and rural areas, to drive economic growth, according to Wu.