Teachers must have record free of sex offenses
By LI LEI | China Daily | Updated: 2020-09-19 09:42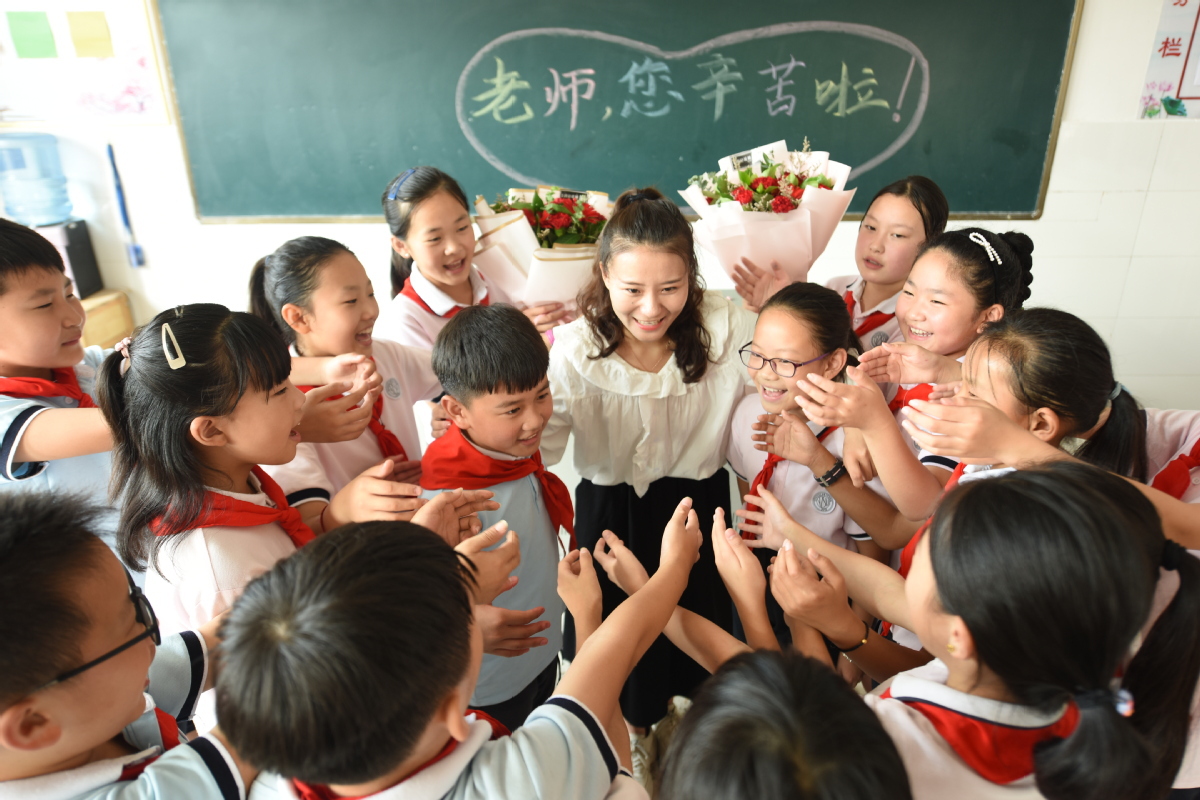 To apply for a teacher's license in China, one needs a diploma, fluent Mandarin and expertise in psychology.
But a guideline released on Friday said one more thing is required to cross the threshold-a criminal record clean of rape, molestation and other sexual offenses.
The new rules came as sexual offenses detected on campus in recent years have shined a spotlight on predators hiding under the guise of school staff members.
The guideline, issued to local authorities late last month, asked the teacher's certification authorities to check applicants against a database of sexual offenders that is operated by the Ministry of Public Security.
Anyone with such records will be disqualified from pursuing a license, said the regulation released by the ministry alongside the Ministry of Education and the Supreme People's Procuratorate, the country's top prosecutor.
The checking procedure also applies to school authorities as they hire campus staff members, including nonteaching posts such as school administrators and security staff, the regulation said.
Those already holding jobs on campus are also obliged to undergo the checking procedure. Former offenders will be fired and have their teaching licenses rescinded, it said.
It warned of penalties if school authorities failed to execute the order, and said officials will be held accountable.
The moves were aimed to prevent sexual offenses against children and bolster "overall protection" of minors, it added.
However, the rules do not apply to juvenile offenders, and the results of the checks will be kept confidential within the education system, and cannot be used for other purposes.
The launching of the checking procedure has long attracted public attention and is in line with the legislature's efforts seeking to bar sex offenders from sectors that necessitate close contacts with children, said Wang Songmiao, spokesman of the top prosecutor.
" (The guideline) is a timely response to social attention and people's concerns, and it shows our determination and confidence to prevent and crack down on sexual abuses against minors," he said at a news conference in Beijing on Friday.
Even before the regulation was released, some local governments had moved to fire teachers considered a potential risk to students.
The top prosecutor said local authorities in Changzhou, Jiangsu province, in April ordered a local training school to fire an English teacher over a sexual offense eight years ago, as part of a citywide campaign to review teacher's eligibility.
The teacher, identified as Wang, had been sentenced to eight months in prison for molesting a 7-year-old girl.
When released, he concealed the episode and was employed by the school.