Japan denies possibility of PM's phone call with Taiwan's Tsai: spokesperson
Xinhua | Updated: 2020-09-20 07:25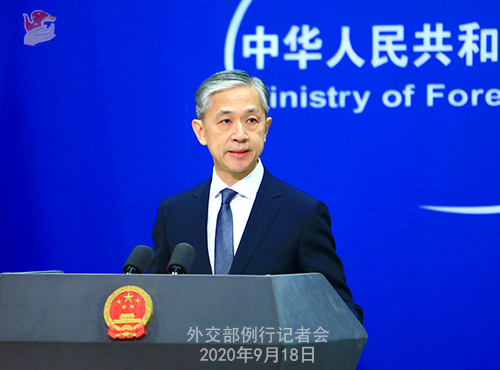 BEIJING - Japan has clearly told China its prime minister will not speak with Taiwan's Tsai Ing-wen over the phone as media reported, Chinese Foreign Ministry spokesperson Wang Wenbin said Saturday.
According to media reports, during a meeting with Tsai on Friday in Taiwan, former Japanese PM Yoshiro Mori expressed the willingness of the Japanese leader to speak with Tsai over the phone if there was an opportunity.
"We have noted the relevant reports, and has asked Japan to clarify," Wang said in response to a media query. "The Japanese side made it clear the PM will not speak with Tsai over the phone as reported. What the media said will never happen."