Chinese author's award-winning novelette to be adapted into film
Xinhua | Updated: 2020-09-22 09:25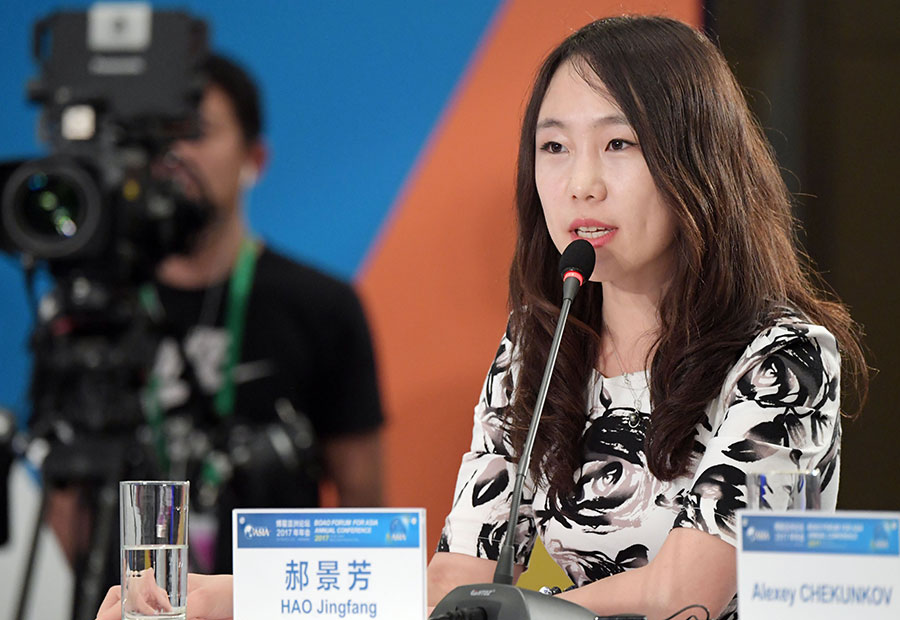 Folding Beijing, a Hugo Award-winning sci-fi novelette by Hao Jingfang, will be adapted into a drama film with its release expected between 2021 and 2022.
Titled Zhe Die Cheng Shi, which roughly translates to Folding City, the project is on the list of more than a dozen films to be produced by Wanda Pictures in the next two years, the company announced Monday.
Hao bagged the Hugo Award for Best Novelette in 2016, making her the second Chinese author to take home a Hugo Award, after Liu Cixin won the Best Novel award in 2015 for his sci-fi bestseller The Three-Body Problem.
Earlier this year, Tencent Video, a major Chinese online streaming platform, unveiled a list of dramas to be released on its platform, including a live-action TV drama adapted from The Three-Body Problem. However, the release dates are yet to be confirmed.
Chinese sci-fi fans are looking forward to the adaptation of the critically acclaimed trilogy into movies and TV dramas. The production of an animated adaptation of The Three-Body Problem was unveiled last year by the Chinese online video sharing platform Bilibili and is scheduled to be released in 2021.
The Wandering Earth, another sci-fi novel by Liu Cixin, was turned into a 2019 blockbuster film that generated a China box office revenue of 4.68 billion yuan (around $690 million).
The highly anticipated Detective Chinatown 3, the latest installment in China's well-received Detective Chinatown film franchise, and Sheep Without a Shepherd II, a sequel to the blockbuster thriller film that premiered in December 2019, are on the list of films for 2021 and 2022 unveiled by Wanda.
Detective Chinatown 3, a sequel to the 2018 comedy hit Detective Chinatown 2 that grossed 3.4 billion yuan at the box office, was originally set to hit theaters during this year's Spring Festival but its release was postponed due to COVID-19.