Airline group calls for pre-flight tests
By BO LEUNG | China Daily Global | Updated: 2020-09-24 09:21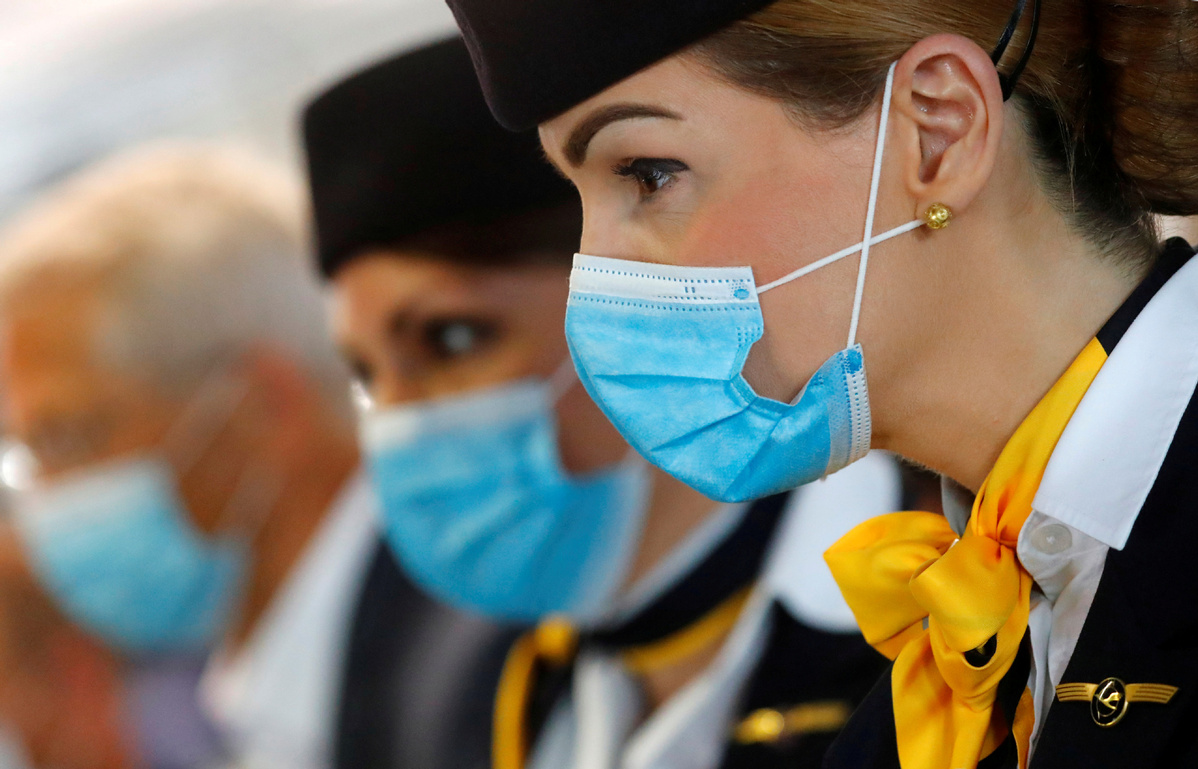 All passengers should be tested for COVID-19 before boarding flights as an alternative to quarantine measures, in a bid to revive the aviation industry, the International Air Transport Association has said.
According to the association, also known as the IATA, international travel is down 92 percent on 2019 levels and while some governments have reopened borders since the height of the novel coronavirus pandemic, passenger numbers are still low.
IATA said this is due to either quarantine measures which make travel impractical, or the frequent changes in COVID-19 measures that make planning impossible.
Alexandre de Juniac, IATA's director general and CEO, said quarantine measures "are killing the industry's recovery" and testing passengers "will get people back their freedom to travel with confidence".
"The key to restoring the freedom of mobility across borders is systematic COVID-19 testing of all travelers before departure," he said. "This will give governments the confidence to open their borders without complicated risk models that see constant changes in the rules imposed on travel."
He warned that the industry will not recover until an alternative to quarantine is found.
The IATA's call is to develop a test that meets the criteria of speed, accuracy, affordability and ease of use, and that could be administered systematically under the authority of governments following agreed international standards.
The association said it is also working with the International Civil Aviation Organization, which is leading efforts to develop and implement global standards for the safe operation of international air services amid the pandemic.
"By calling for the establishment of a global approach to COVID-19 testing for all passengers before departure, we are sending a clear signal of aviation's needs," said de Juniac.
"In the meantime, we are gaining practical knowledge from the testing programs that already exist as part of the various travel bubble or travel corridor initiatives around the world."
COVID-19 testing before departure is the preferred option as it will create a "clean" environment throughout the travel process, IATA said. Testing on arrival dents passenger confidence with the potential for quarantine at destination in the event of a positive result.
"In addition to giving governments the confidence to re-open borders, this approach will also boost passenger confidence knowing that everybody on the aircraft has been tested. And, by doing it in the travel process which is tightly managed, we are avoiding issues of quality control or fraudulent results," de Juniac added.
Aviation has suffered, with 65.5 million jobs affected.