Shanghai tourism sees big boost from festival
By Cao Chen in Shanghai | chinadaily.com.cn | Updated: 2020-09-27 16:01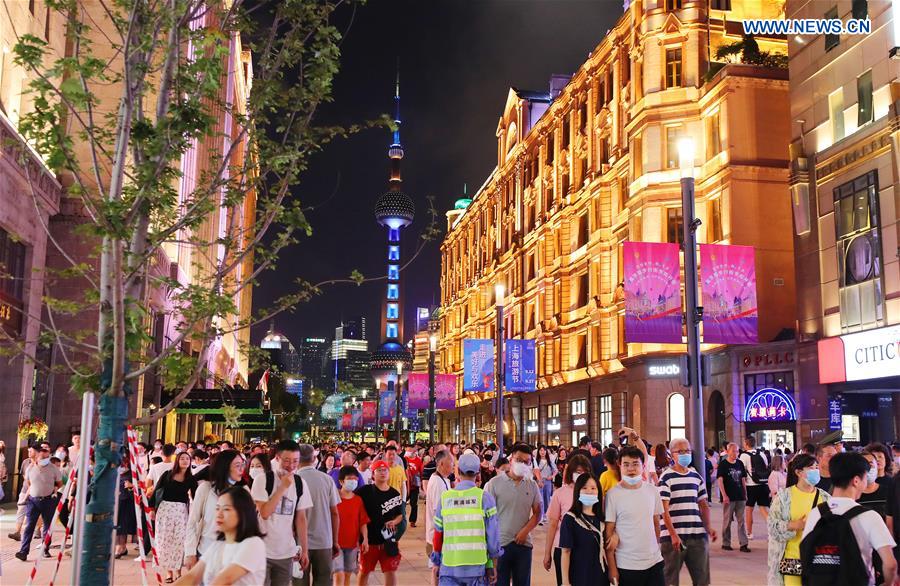 The culture and tourism industry in Shanghai has shown momentum in its recovery from the COVID-19 pandemic during the 16-day Shanghai Tourism Festival, according to Yu Xiufen, director of the Shanghai Municipal Administration of Culture and Tourism.
Major scenic spots in the city received 3.5 million tourists during the festival, which ran from Sep 12 to 27 — a jump of 28 percent from the same period in August, according to Yu.
Statistics show sales revenue of the accommodation industry increased by 21.6 percent year-on-year, the first period of positive year-on-year growth for 2020.
The festival has stimulated consumption as well, according to data from UnionPay Shanghai, as the total amount of daily consumer transactions including catering and entertainment in the past two weeks was 31.97 billion yuan ($4.69 billion), a rise of 35 percent from the same period last month.
Around 156 activities were held during the festival, covering architecture, photography, shopping and food.
For the first time, festival organizers set up an online platform to share around 100 offline activities to tourists, which received 117 million page views.
Nearly 100 activities were also carried out during parallel sessions in regions in the Yangtze River Delta for the first time, including Jiangsu province's Nantong, Zhejiang province's Wenzhou, and Anhui province's Huangshan.