Many factors will push MNCs to bet on China
By Zhong Nan | China Daily | Updated: 2020-09-30 09:14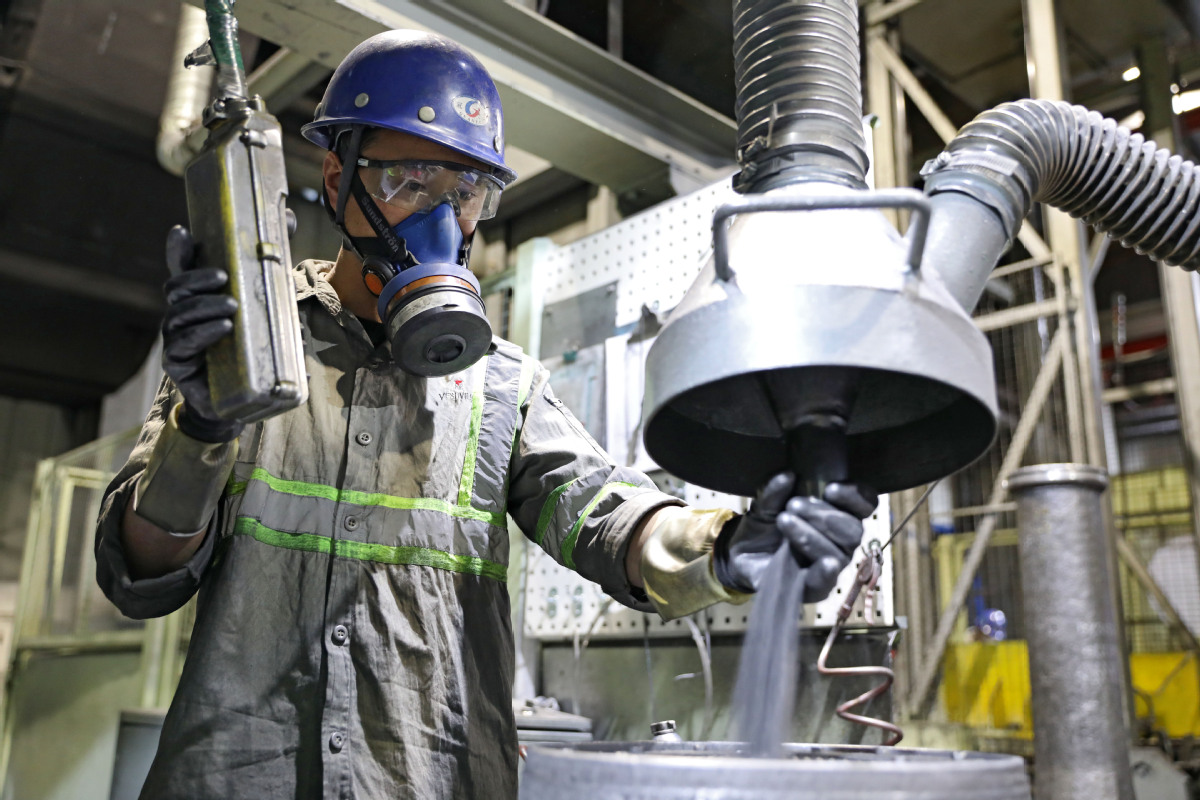 Economist sees new biz models, digitalization and growing market as game-changers
New business models, deepening of the opening-up policy and the growing size of the domestic market will all encourage multinational corporations to continue to bet big on China for long-term success, said a senior economist.
Gu Xueming, president of the Chinese Academy of International Trade and Economic Cooperation, which is under the Ministry of Commerce, said 4G-and 5G-based digital infrastructure is a solid foundation that facilitates rapid growth of artificial intelligence, big data and diversified online services.
China's fast-growing digital economy has sharpened the country's competitive edge in industry and created favorable conditions for foreign companies to invest in more areas.
Consumer demand for goods and services has contributed about 60 percent to China's economic growth in recent years, especially in the areas of services, high-end products and personalized consumption, he said.
This has offered a broad market space for various types of Chinese and foreign companies operating in China as well as overseas, he said.
He made the remarks following China's newly placed emphasis on the "dual-circulation" development pattern.
The said pattern underlines that internal economic circulation will be the mainstay of economic growth from now on even as the domestic and external markets complement each other.
Foreign direct investment in the Chinese mainland grew 18.7 percent on a yearly basis to 84.13 billion yuan ($12.3 billion) in August.
In August, the monthly growth in FDI in the Chinese mainland also rose for the fifth successive month, according to Commerce Ministry data.
FDI inflows in the first eight months reached to 619.78 billion yuan, up 2.6 percent year-on-year.
Given Chinese consumers' strong spending power, expanding middle-income group, comprehensive support for industry, advanced services and logistics networks, the country's potential for attracting FDI will continue to expand over the next three years, Gu said.
"It's worth noting the rate of utilization of foreign capital in China's high-tech industry continues to soar, and foreign-funded enterprises have invested more in this sector," said Gu.
What is powering this transformation is the country's policy to pursue high-quality growth, he said.
The process of economic globalization has been hindered in recent times, which is a challenge, he said.
The rise of unilateralism and protectionism has been impeding internationalization of corporates. This has weakened the resolve of certain developed countries to reform the global governance system, he said.
These factors have seriously disrupted the global economic order, and growth of the world's business is facing greater downward pressure these days, he said.
In Gu's view, the Chinese economy will still grow rapidly in a long run. The outbreak of the COVID-19 pandemic will not significantly affect the mid-to long-term prospects of the economy.
"Since the reform and opening-up policy has laid a solid foundation for an open economy, China will still be in a period of rapid advancement in industrialization and urbanization," he said, noting the huge demand potential will provide continuous impetus to global businesses.
"Therefore, the opportunities outweigh the challenges on the whole and we should be confident in confronting the challenges," said Gu.
A comprehensive study involving 172 companies, conducted by the American Chamber of Commerce in South China from Aug 28 to Sept 8, showed that about 90 percent of the respondent companies, regardless of their origin, hold a positive outlook on China for the second half of this year.
The survey found that companies with global operations, including those from Germany, Switzerland, Belgium, the United Kingdom, Spain, France, the United States and Japan, are unwavering in their commitment to seeking future growth via business expansion in China.