Trump, Biden tear into each other
By HENG WEILI in New York and ZHAO HUANXIN in Washington | chinadaily.com.cn | Updated: 2020-09-30 09:20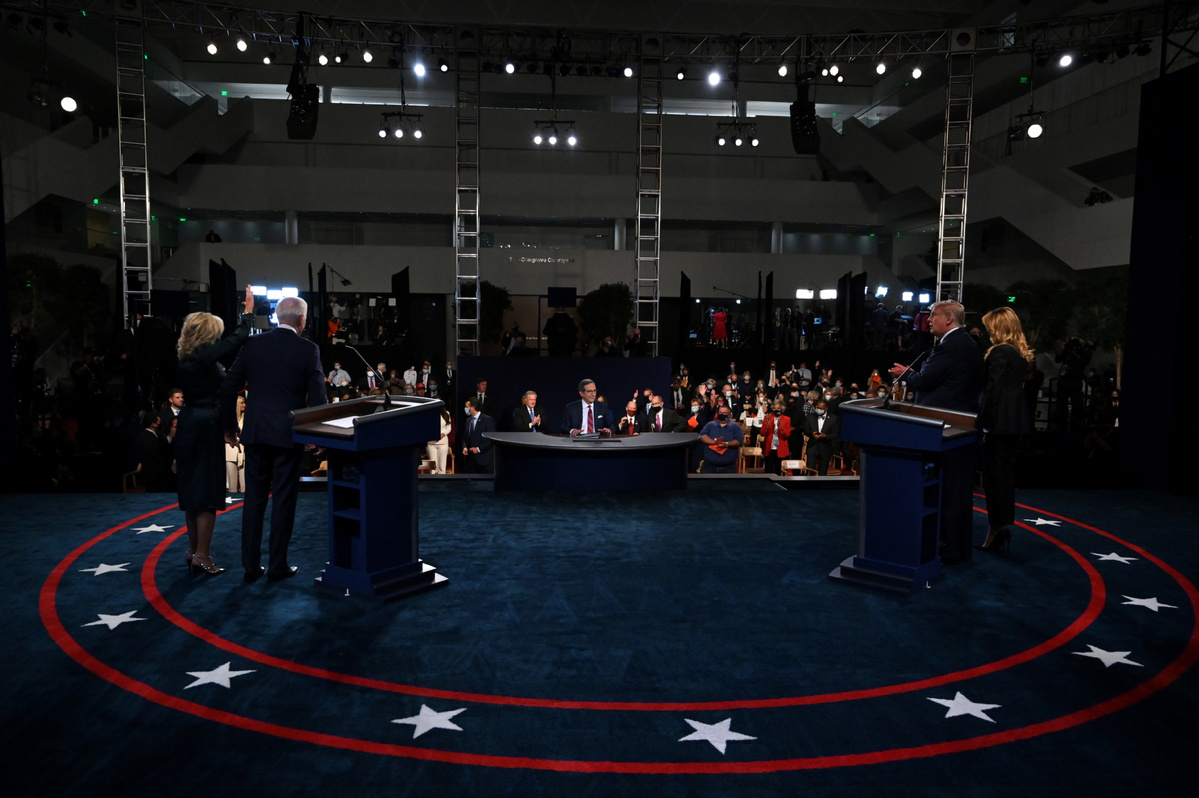 The president also consistently interrupted Biden, who at one point said, "Will you shut up, man?"
At times Wallace seemed like the gentlemanly host of a party who was trying to keep the peace between two unruly guests.
"I think the country would be better served," Wallace said, if both men allowed each other to speak, but pointedly said Trump was interrupting more.
"It's hard to get in any word with this clown," Biden said about an hour into the debate.
"Maybe you can inject some bleach in your arm," Biden taunted in bringing up a comment Trump made about treatments for the novel coronavirus.
"I was being sarcastic," Trump said.
Trump and Biden have been trading insults for months, and the debate seemed to reveal a genuine dislike between the two men, with no pretense of decorum.
"You're the worst president America's ever had," Biden said.
"I've done more in 47 months than you've done in 47 years," Trump retorted.