'Triple whammy' to hit NHS this winter
By JULIAN SHEA in London | China Daily Global | Updated: 2020-09-30 16:33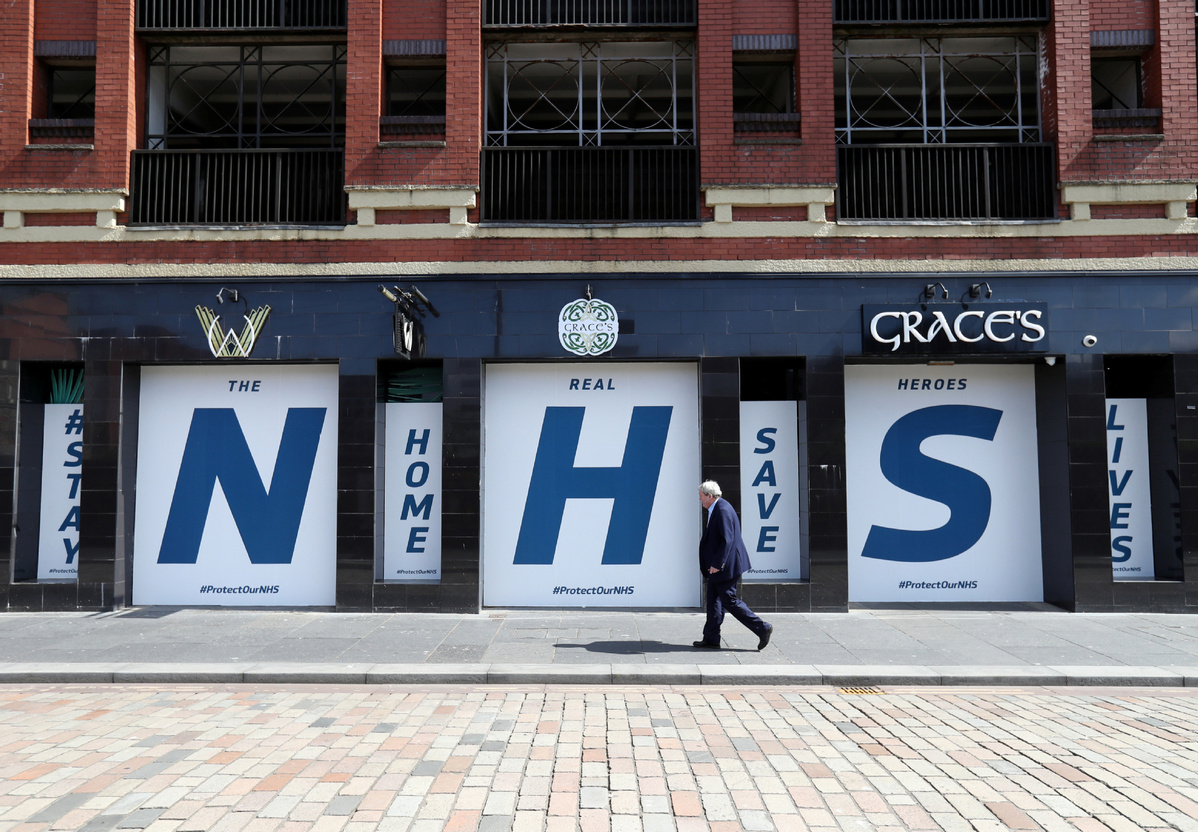 Senior figures in Britain's healthcare system have warned that the National Health Service could be under greater demand than ever this winter because of the "triple whammy" of a rising number of COVID-19 cases, an existing treatment backlog, and patient care capacity being reduced because of infection control measures.
More than 250 health service bosses responded to the survey carried out by the NHS Confederation, with fewer than one in ten saying that current funding levels allowed them to deliver safe and effective care, and almost nine out of ten saying funding issues would stop them meeting targets for patient waiting time.
Confederation Chief Executive Danny Mortimer said the service had proved to be remarkably resilient handling the first wave of novel coronavirus infections, but with a second one on the horizon, there was still much work to be done.
"Despite dire predictions that it would not be able to cope, the NHS has not only managed a huge wave of COVID patients but also continued to treat millions not infected with the virus," he said.
"We have learned much and are in a better position to manage the virus than first time round, despite still not having an effective test-and-trace system.
"No-one can be in any doubt that the road to recovery for the NHS and social-care services will be long," he added.
Victor Adebowale, chairman of the NHS Confederation, said the pandemic had been "the biggest disruptor in the NHS's history" and its effects had forced changes to be rushed through in a matter of weeks that would usually happen over a number of years.
"This is the moment for government to grasp the nettle, be bold and invest in a health and care system not just for this winter but for the long term," he said.
Donna Kinnair, head of the Royal College of Nursing, added that the report was "deeply concerning".
The government is taking steps to head off pandemic-related disruption of the job market by announcing a major new adult education program to increase people's employability.
With the end of the furlough system coming soon, there are fears of a sharp rise in redundancies and unemployment, so from April next year, all adults without A Levels, or an equivalent qualification, will be able to access fully funded courses, to widen their skills and boost their chances of finding work.
After successful regional trials, there will also be an increased digital skills training program, with the system also being expanded into sectors such as engineering and construction.
"As the chancellor has said, we cannot, alas, save every job," Prime Minister Boris Johnson said. "What we can do is give people the skills to find and create new and better jobs.
"So my message today is that at every stage of your life, this government will help you get the skills you need.
"We're transforming the foundations of the skills system so that everyone has the chance to train and retrain."
In the Netherlands, new rules are being introduced to restrict the spread of the coronavirus after the country experienced a five-fold increase in hospitalizations in less than one month.
"We expect the first effect between 10 days and two weeks," said Prime Minister Mark Rutte. "If it does not change after three weeks, more severe measures are very realistic."
However, face masks will still not be compulsory, although business owners can set the rules for what is permitted on their premises.
"(The head of the country's public health agency) did not say that face masks do not work, but did say that it should not replace the 1.5 meters (distancing rule)," Rutte said.
"We therefore do not think it should be mandatory, except where the distance cannot be safeguarded, especially with fleeting contacts such as in the train."
In a village in Southern Romania, a mayor has been re-elected despite having died from COVID-19 complications before the election took place.
Ballot papers including the name of two-term mayor Ion Aliman had already been printed before he died on Sept 15, and 64 percent of votes cast in the village of Deveselu earned him a third term in office.
Another election will be held, officials told Reuters, but locals have said he deserved his victory.
"He was a real mayor to us," one woman telling a local television channel. "He took the side of the village, respected all the laws. I don't think we will see a mayor like him again."