Sustainable development to shine in China
By Zhou Lanxu | chinadaily.com.cn | Updated: 2020-09-30 17:22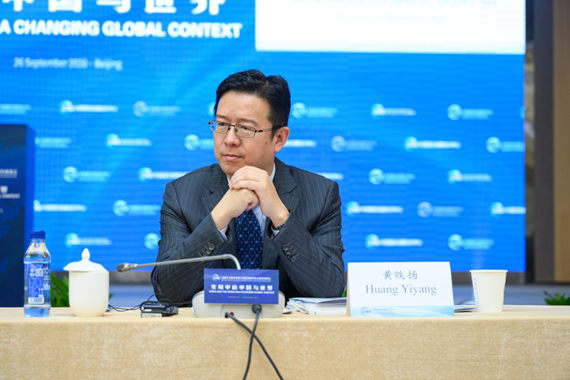 China remains committed to the Sustainable Development Goals despite challenges brought by the COVID-19 global pandemic, a senior official said.
The country has been actively implementing the 2030 Agenda for Sustainable Development at home and promoting international development cooperation for the achievement of the SDGs in the past five years, aligning the 13th Five-Year Plan (2016-20) with the 2030 Agenda, said Huang Yiyang, deputy director-general of the Ministry of Foreign Affairs' Department of International Economic Affairs.
"I would assume the country's upcoming 14th Five-Year Plan (2021-25) would also feature a focus on achieving sustainable development and be highly consistent with the 2030 Agenda," Huang said.
Adopted by all UN member states in 2015, the 2030 Agenda is a collection of 17 goals intended to be achieved by 2030, such as no poverty, zero hunger and clean energy.
In face of rising protectionism amid the pandemic that has made achieving common and sustainable development more difficult, China will step up efforts to contribute to the 2030 Agenda, giving detailed roadmaps for fulfilling related national targets and coordinating domestic development with global goals, Huang said.
Huang stressed China's firm support for multilateralism and the UN as the core of the international system. He said China will match its words with actions to implement the important steps announced by President Xi Jinping at the UN several days ago to support the UN in playing its central role in international affairs and the implementation of the 2030 Agenda.
"President Xi Jinping also made an announcement at the general debate of the 75th session of the UN General Assembly that China aims to have a CO2 emissions peak before 2030 and achieve carbon neutrality before 2060," he said. "We will work hard to deliver on that with concrete actions, as always. We will break down the goals regarding energy conservation and carbon emission reduction into smaller sub-areas, and at the same time stay open and transparent."
Huang made the remarks on Sept 26 at a symposium on the fifth anniversary of the nation's announcement of establishing the Center for International Knowledge on Development, titled "China and the World in a Changing Global Context".