China, Cambodia sign FTA
By Liu Zhihua | China Daily | Updated: 2020-10-13 08:57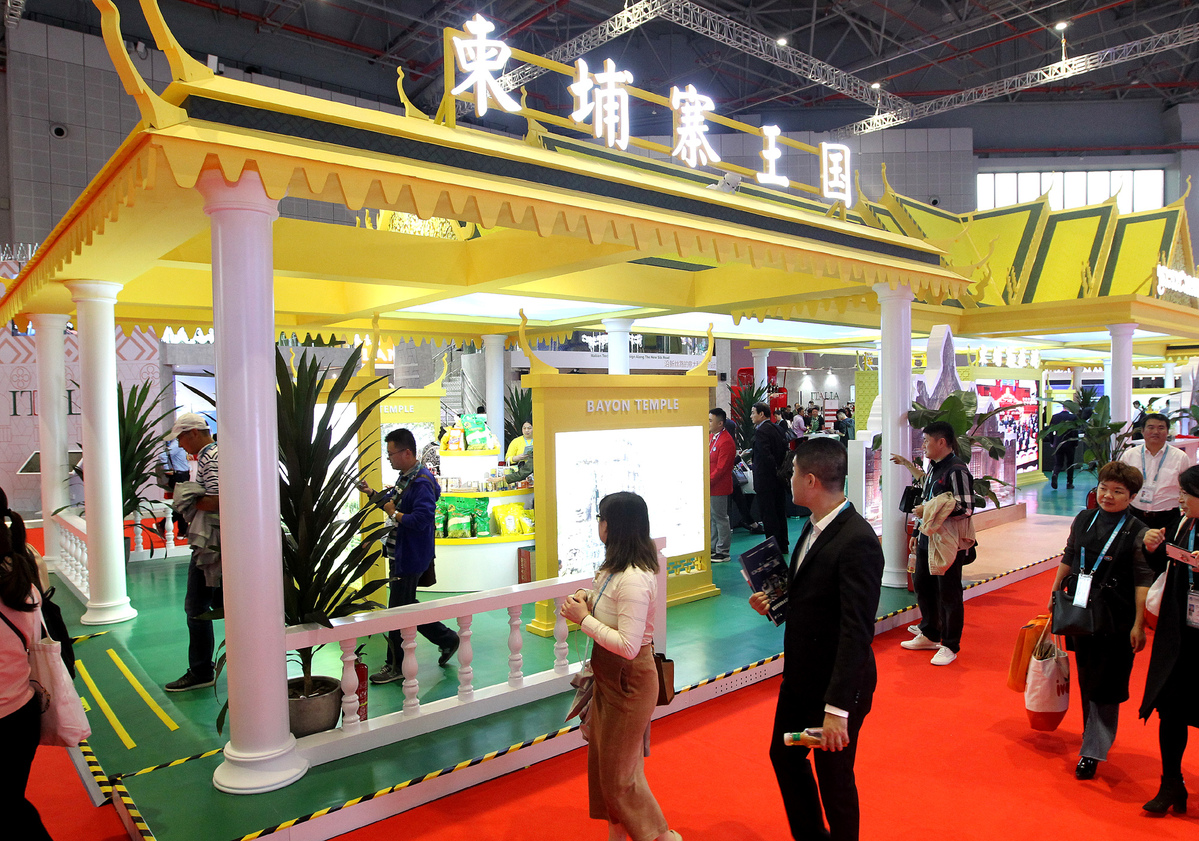 Bilateral pact to boost economic, trade cooperation between nations
China and Cambodia signed a landmark free trade agreement on Monday, which envisages broader bilateral economic and trade cooperation between the two countries in a host of sectors.
Besides several tariff reductions and a whole chapter on the Belt and Road Initiative, the FTA covers a wide range of sectors, including trade, tourism, transportation, agriculture, cooperation in investment, economic and technology collaboration, e-commerce, and so forth.
The FTA also has the highest level of liberalization among all such agreements inked by China for goods trade and access to the services market. It eliminates tariffs on 97.53 percent of Cambodia's exports to China, and on 90 percent of China's shipments to the kingdom.
The agreement, which was inked by the commerce ministers of both countries via video streaming in Beijing and Phnom Penh, is the 18th FTA that China has with foreign economies.
Both countries wrapped up the negotiations on the bilateral FTA on July 20 after three rounds of official talks, under the aegis of stronger economic and trade ties between China and the Association of Southeast Asian Nations.
Thanks to the free trade area protocol upgrade and supply chain cooperation, China and the ASEAN have become each other's largest trading partners, with total trade from January to August reaching $416.5 billion.
Zhou Mi, a senior researcher at the Chinese Academy of International Trade and Economic Cooperation in Beijing, said the FTA could be a boost not only for China-Cambodia economic and trade ties, but also for China's relations with other ASEAN member states.
"With its high level of liberalization on trade and market access, the FTA can serve as a good reference to follow when China and other ASEAN member states are trying to seek further economic and trade cooperation," he said.
The FTA effectively facilitates enterprises in both countries to trade or invest in each other's market, thanks to the agreements on tariffs and other issues that will lead to better market access and lower trade and investment costs, he said.
Cambodia's Commerce Minister Pan Sorasak said in a recent interview with Chinese media that the FTA means a lot to Cambodia's economy as it gives greater market access to the country's products.
He said that the huge market access will help Cambodia to diversify its products and markets and reduce overreliance on a few trading partners. The signing of the bilateral FTA will undeniably stimulate the speed of Cambodia's infrastructure development projects, including those under the BRI, he said.
The FTA is a reflection of China's commitment to promote the construction of an open world economy, as well as a practice under China's new "dual circulation" development pattern, in which domestic and foreign markets complement and reinforce each other, with the domestic market as the mainstay, said China's Ministry of Commerce.
"The FTA reflects the two countries' firm adherence to the principle of peace and development, determined support to multilateralism, and joint efforts to safeguard trade and investment liberalization and facilitation, to build a community with a shared future for mankind, despite the rising complexity and uncertainties in the international community," it said.
Setting a new milestone in the development of bilateral economic and trade relations of China and Cambodia, the FTA will boost the two countries' economic and trade relationship, benefiting enterprises and people of the two countries, it said.
Besides, the FTA will not only inject new economic development impetus to the two countries, but also contribute to the stabilization of regional supply chains and economic recovery during the post-COVID times, it said.
Zhou said the FTA also provides an innovative development of BRI-related opportunities, as it has set aside a whole chapter on the BRI.
Xinhua contributed to this story.