Macao's national holiday tourism bittersweet
Xinhua | Updated: 2020-10-13 08:58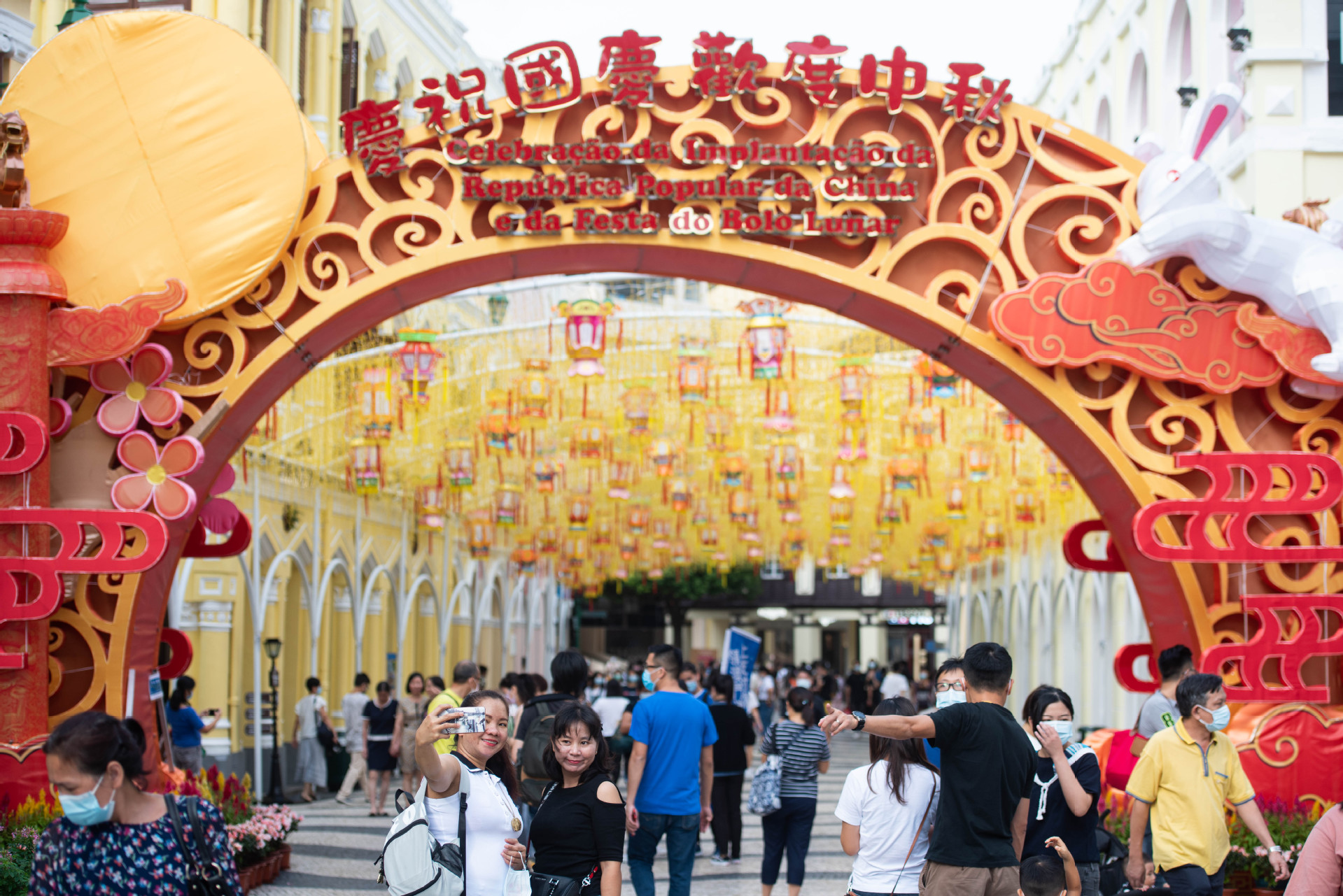 MACAO-Macao recorded 139,280 visitor arrivals in the first week of October, only 14 percent compared with the same period of 2019, the special administrative region's tourism authorities report.
People from the Chinese mainland accounted for 129,967 of the visits, an 83 percent decrease year-on-year.
The number is lower than expected but much higher than in the previous months since the COVID-19 pandemic.
The long holiday brought new hope to Macao's long-term tourism and economic recovery.
China enjoyed an eight-day national holiday this year, since the daylong Mid-Autumn Festival coincided with the country's National Day Golden Week.
Macao's tourism industry had planned to attract tourists from the Chinese mainland through such activities as a fireworks show and the Macao Light Festival.
Macao's attractions, such as the Ruins of St. Paul, Senado Square and shopping malls, were busy, although less than usual.
Macao's tourism players expected most travelers from the Chinese mainland to stay home for family reunions during the Mid-Autumn Festival, which fell on Oct 1, delaying the peak in tourist arrivals.
Also, application procedures for travel permits to Macao, which the Chinese mainland's authorities resumed on Sept 23, took longer than before, which contributed to the drop in the number of visitors during the holiday.
Macao's tourism operators provided significant discounts on flights and hotels, and e-coupons for shopping. Some five-star hotels offered discounts of up to 70 percent.
A recent industry survey shows that local retailers' revenues increased by 20 to 30 percent during the holiday.
Travel Industry Council of Macao chairman Wong Fai voices optimism about tourism's mid-term recovery, although a full recovery will take longer.
He says tour-group services haven't resumed since the outbreak. So the slow increase in tourists is understandable, and the market still possesses great potential.
He points out tourists from the Chinese mainland don't need to present COVID-19 nucleic-acid test results when traveling among provinces on the Chinese mainland. Wong suggests Macao should consider the same policy for travelers from low-risk areas to simplify entry procedures.
General Union of Macao Residents Associations president Ng Siu Lai says the Macao SAR government could also extend the validity of test results from seven to 14 days.