Inland regions making major waves in tech sector
By Ma Si in Beijing and Tan Yingzi in Chongqing | China Daily | Updated: 2020-10-14 10:07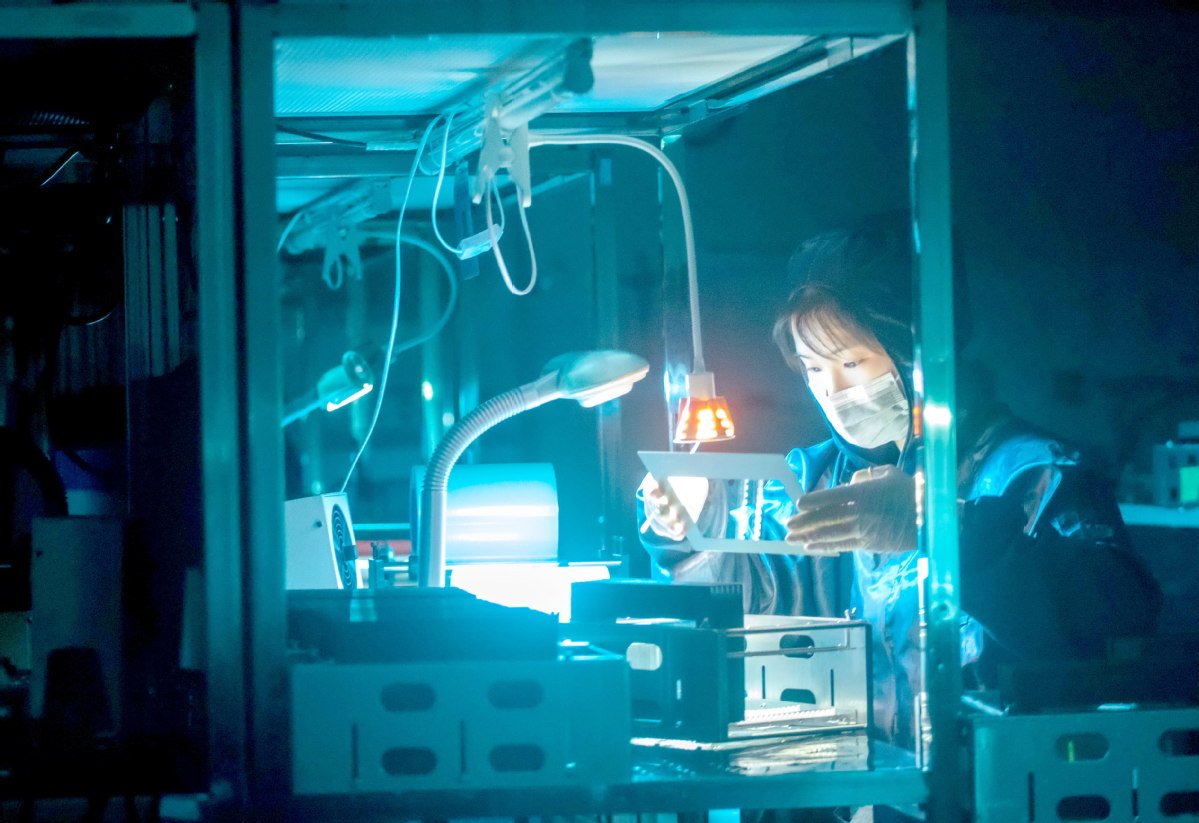 Robust industrial infrastructure and low production costs prompting more companies to relocate manufacturing to western areas
China has long been known as a global information technology manufacturing powerhouse, but an interesting shift has been going on within the nation for years, that many have failed to notice.
As industrial transfer gains momentum within the country, western China, which used to be known as being underdeveloped, has already emerged as an important new production base for global consumer electronic products.
One out of every three laptop computers sold worldwide, and one out of every 10 smartphones sold globally now come from Chongqing, the southwestern Chinese municipality. At the same time, 70 percent of the world's iPads and nearly 20 percent of global laptop computers are now produced in Chengdu, capital of Southwest China's Sichuan province.
The size of the electronic information sector in Chengdu and Chongqing now accounts for about one third of that of the global electronic information industry, according to a report from Chengdu Daily, which is affiliated with the local government.
Statistics show that contrary to some perceptions that many manufacturing plants have been relocated out of China due to rising labor costs, the reality is that many industries are just moving from East China to western China. The latter now has advantages in both industrial infrastructure and production costs, company executives and experts said.
On Aug 21, Premier Li Keqiang called upon western regions to give further play to their strengths and proactively undertake the transfer of industries from the east so as to move further up industry chains.
Li made the remarks during an inspection trip to Chongqing. Dai Bin, director of the Research Center for Regional Economics and Urban Management at Southwest Jiaotong University, said western China has a relatively good industrial foundation and also boasts universities focusing on electronics research.