Sino-EU bonds remain strong despite strain
By WANG MINGJIE in London | China Daily Global | Updated: 2020-10-16 10:01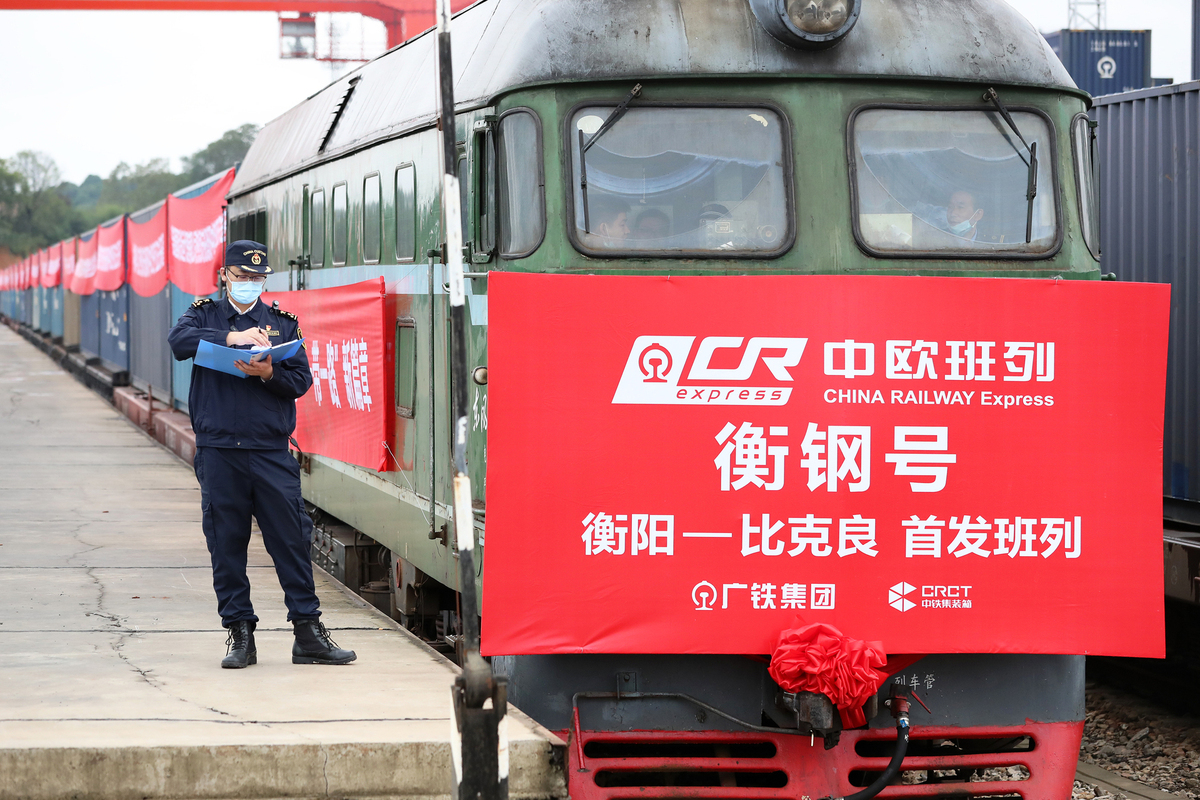 While the COVID-19 pandemic has crippled the global economy and limited international travel, collaboration between China and Europe in fighting the crisis has continued.
When Italy was at the European epiccenter of the novel coronavirus outbreak in March, China donated medical provisions including face masks, and increased exports of supplies and equipment to meet its needs. The Chinese government also dispatched medical teams to the country to help combat the pandemic.
In Ireland, Irish respiratory consultant Oisin O'Connell told China Daily that the knowledge and experience shared by Chinese medical practitioners during the early days of the novel coronavirus outbreak was "instrumental" in that nation's response to COVID-19 and has helped save many lives.
During the last week of August, China's Foreign Minister Wang Yi paid official visits to Italy, the Netherlands, Norway, France, and Germany, in a bid to strengthen links with Europe.
They were the first visits by China's top diplomat since the advent of the pandemic. The countries agreed to strengthen cooperation between China and Europe in response to the pandemic and to restart personnel exchanges and practical cooperation to contribute to the global economic recovery.
Last month, phase-3 trials of a Chinese vaccine were launched in Turkey's capital Ankara. Volunteers received an initial jab, followed by a second dose 14 days later.
Jenny Clegg, vice-president of the Society for Anglo-Chinese Understanding, said: "In this time of crisis, international collaboration is vital. Europe and China are now leading the way. Through joint research efforts and sharing resources, the two sides are taking invaluable steps to tackle COVID-19."
Christopher Bovis, a professor at University of Hull, hailed the cross-border collaborative engagements between European governments and China.
He said: "It demonstrated commitment and willingness in cooperating on COVID-19-related research, vaccine development, and medical equipment provision encouraging openness and data sharing in order to ensure diagnostics, vaccines and prevention measures are developed rapidly for the benefit of every nation."
He added: "Such collaborative activities represent features of global leadership and reflect on a long-term and strategic plan to ensure that the pandemic is defeated and that the economic combating of the pandemic is a global responsibility which must draw results from international collaboration."
Ollie Shiell, founder of consultancy Asiability, which helps to bridge relationships between businesses in China and the United Kingdom, noted that UK Research and Innovation disperses a budget of more than 8 billion pounds ($10.44 billion) to help foster and support research collaborations across universities, businesses, charities and governments, and among the funded projects are many research collaborations with China.
"Universities from Warwick, Oxford, Manchester, Imperial College London to a great many more have been beneficiaries of funding to help them work with counterparts across China on issues of mutual concern stemming from the pandemic," Shiell said.
"In fact, it would probably be a more difficult task to identify which universities in the UK and China are not working together to address the problems of the COVID-19 outbreak."
This month, an inaugural online festival for cultural and creative exchange between China and the UK was launched by the British Council, in partnership with UK's Department for International Trade, VisitBritain, VisitScotland, the British Embassy in China and the China Visual Festival. It will celebrate the power of arts and culture in uniting people, and help to increase and strengthen collaboration between artists and cultural institutions from China.
Around 50 organizations from both countries have provided digital content that forms more than 75 individual cultural projects, most of which were created during the pandemic when restrictions were in place, which will be shown for the first time in each country in October.
Rehana Mughal, director of arts for the British Council in China, said it was an important time to host the festival. "For the cultural and creative industries, the impact has been significant, yet many artists have found imaginative ways to make powerful work that documents our collective strength during this challenging time."
Bovis added: "The launch of the UK-China Contemporary Cultural festival reflects on the need to celebrate Sino-British culture, art and performance. Culture represents a foundation of society and both China and the UK recognize its importance during the pandemic."