Nations join to urge action on tech giants
By JONATHAN POWELL in London | China Daily Global | Updated: 2020-10-16 10:37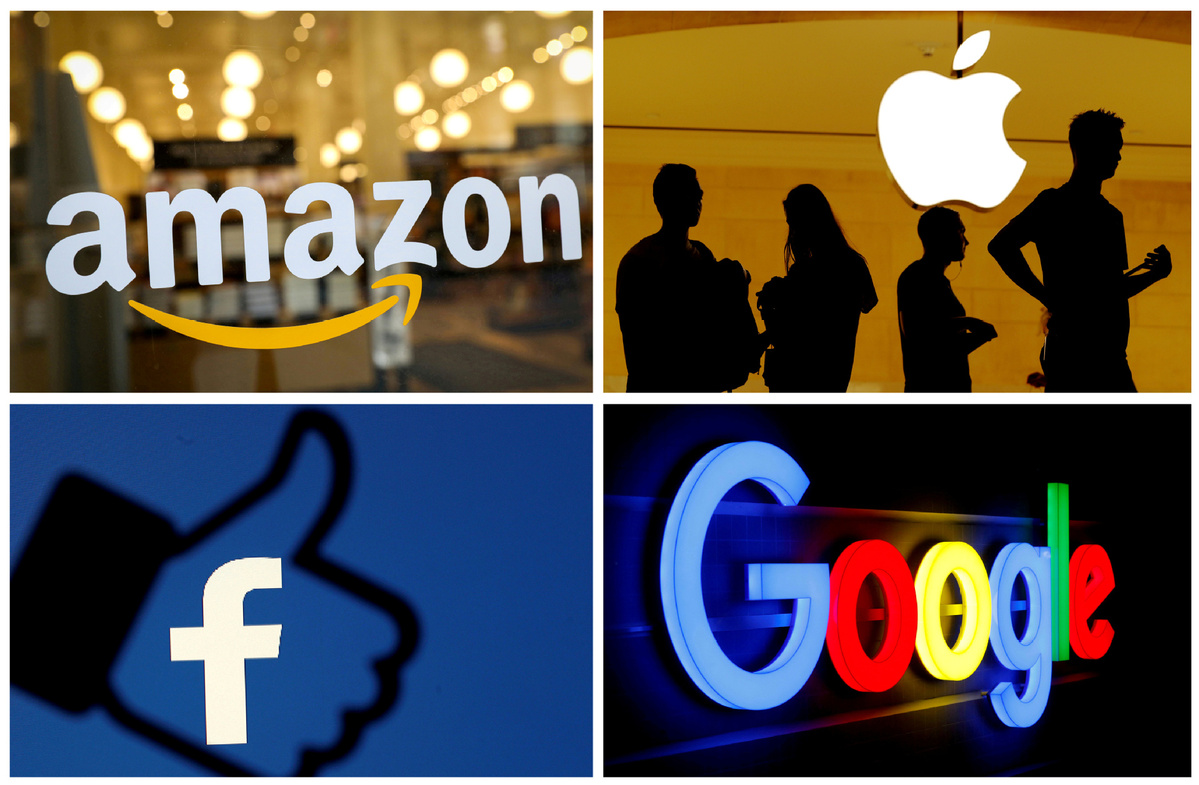 France and the Netherlands have joined forces to urge European Union lawmakers to impose tougher regulations on tech giants, including Facebook and Apple, in order to reduce their market power.
Regulators in Brussels are considering proposals to enforce tougher measures on larger platforms in order to prevent them abusing their dominant position.
According to a plan released on Thursday, the two countries want to force the biggest companies to give smaller competitors better access, share data on consumer behavior and be more transparent on how they gather information.
The Financial Times reported that Cedric O, French minister of digital, and Mona Keijzer, Netherland's secretary of state for digital affairs, signed a position paper calling on Brussels to take swift action against emerging tech giants and digital "gatekeeper "platforms, including the option to dismantle them.
Advocates of restricting the power of big tech say structural separation, or breaking them up, would lessen their dominance and allow smaller rivals to flourish.
Lawmakers are being urged to explore rules that would permit users to transfer their private data to a competing platform or prevent companies such as Google from promoting their own services at the expense of smaller competitors.
The European Commission, the EU's executive body, is expected to announce sweeping measures at the end of the year that will target so-called digital gatekeepers, or platforms with stringent rules aimed at curbing their market power.
The coming Digital Services Act could ban tech giants from favoring their own services in search rankings or pre-installing their own applications on devices, among other measures.
According to the Financial Times, Keijzer said regulators must enforce rules that prevent platforms from becoming "too big" in the first place. She added: "Breaking up big companies can be a possibility."
O said: "Breaking up (companies) is on the table. But this is the ultimate remedy."
EU regulators have reportedly drawn up a "hit list" of around 20 tech giants that likely include Facebook, Apple, Amazon and Google.
Sources told the Financial Times that the criteria for inclusion on the list would focus on metrics like a company's market share of revenues and total number of users.
Those companies so powerful that rivals cannot compete without using their platforms could also be added to the list, the newspaper said.
The commission has targeted Google with three fines totaling more than $9 billion since 2017, reported the Daily Telegraph. It has also targeted Apple, Facebook and Amazon.
Margrethe Vestager, the EU competition commissioner, has said that forcing the break up of these companies should only be a "very last resort" because it would involve years of legal battles.
Brussels is also preparing the Digital Markets Act, which will include rules against anti-competitive behavior.