Ant Group's targeting by US called symbolic
By LIA ZHU in San Francisco | China Daily Global | Updated: 2020-10-16 11:16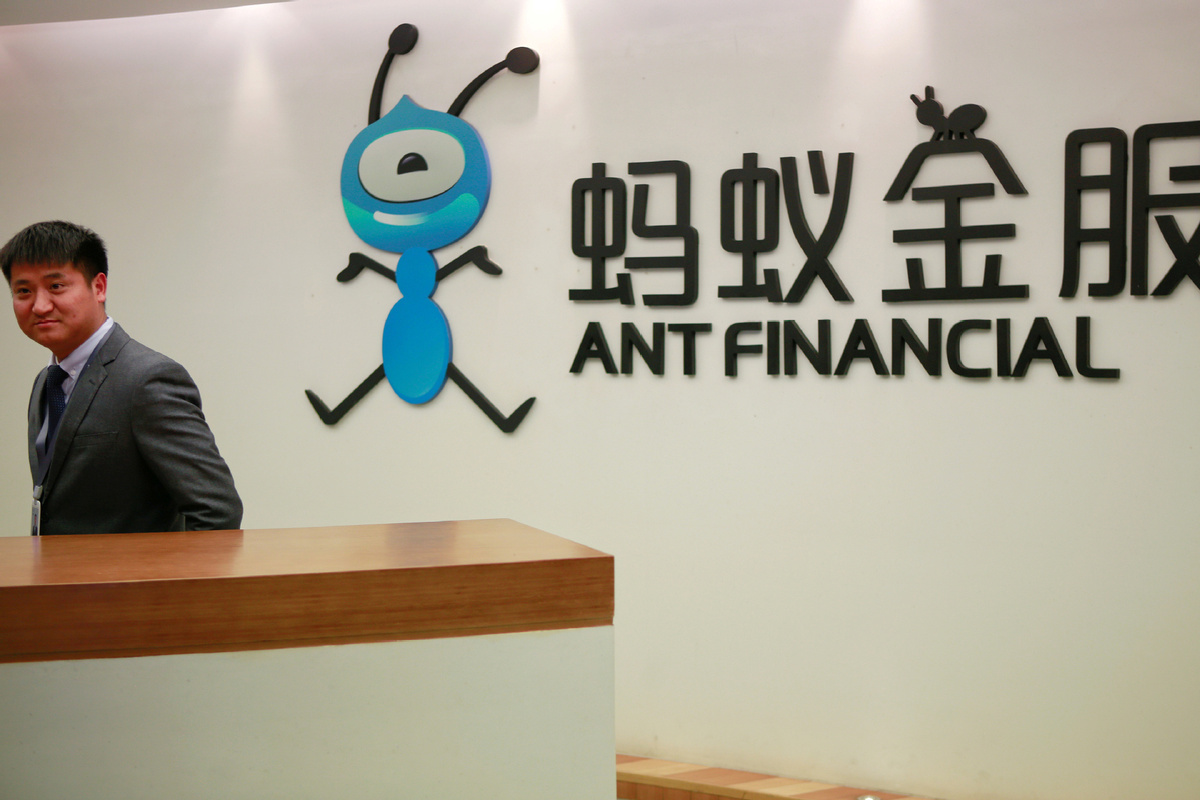 China's Ant Group has become another target of the Trump administration as it considers a potential blacklisting of the Chinese fintech giant, but financial experts said the move is largely symbolic.
The US State Department has submitted a proposal to add Ant Group to the "entity list", according to a Reuters report citing two people familiar with the matter.
The entity list is a trade blacklist that restricts American companies from exporting certain technologies and products to individuals or companies listed.
The government's move comes as the Chinese company, an affiliate of Alibaba Group Holding Ltd, is preparing for a concurrent initial public offering (IPO) in Shanghai and Hong Kong. China hawks in the Trump administration are seeking to deter US investors from taking part in the IPO.
"Any impact on Ant would probably be symbolic," said Martin Chorzempa, a research fellow at the Peterson Institute for International Economics. "I'm not aware of any major reliance (of Ant) on US tech/products. IPO still goes on, it expands internationally, and US controls look weak."
His view was echoed by Abishur Prakash, a geopolitical specialist at the Center for Innovating the Future. "The trade blacklist is largely symbolic. It won't be effective in stopping Ant from either going public or investing in critical areas (i.e. blockchain)," Prakash told CNBC.
The entity list has been used by the Trump administration to go after Chinese companies over "national security" concerns, with Huawei Technologies Co Ltd the most prominent on the list.
President Donald Trump also has been taking a tough approach on Chinese technology companies and has often criticized China during his campaign for reelection.
US Senator Marco Rubio of Florida, who has successfully urged the Trump administration to pursue investigations of Chinese companies, called last week for the US government to consider options to delay Ant Group's IPO.
But Chorzempa argued that the entity list's effect on a fintech company like Ant Group is not significant, because the company is not reliant on American technology. Its users are mainly in China, and its products are focused on the domestic market.
In response to the proposed blacklisting, Ant Group said, "Our business is mainly in China and we are excited about the prospects in the Chinese market."
China opposes the United States' practice to abuse the concept of "national security" to oppress foreign companies, Foreign Ministry spokesman Zhao Lijian said at a daily news briefing on Thursday.
The US side should respect market economies and the principle of fair competition; abide global economic and trade rules; and provide an open, fair and non-discriminatory business environment, said Zhao.
"Note the lack of real national security justification to give this action any real legitimacy," Chorzempa said in a tweet. "No sanctions violations like ZTE/Huawei, and Ant isn't actively going after US users, so 'sensitive data' on Americans is bogus."
Alipay, the payment app of Ant Group, is currently unavailable for American users but used mainly by Chinese tourists in US, he added.
Calling the move "a terrible idea", Chorzempa said, "If the bar to harsh US actions against a Chinese company is simply global success and innovation," the US government "plays into and strengthens" the China hard-liner view that the US just wants to take China down.
He also noted that many people mistake the entity list for a sanction of "Specially Designated Nationals and Blocked Persons List". The individuals and companies on that list, called "SDNs", have their assets blocked, and Americans are prohibited from doing business with them.
Making Ant Group an SDN would be a huge blow, cutting off global banking relations and stopping even non-US banks or investors from participating in the IPO, said Chorzempa, but "the entity listing floated only cuts off US tech and products, so the IPO could still go on".