Tesla to export electric vehicles made in Shanghai
By Li Fusheng | China Daily | Updated: 2020-10-21 09:10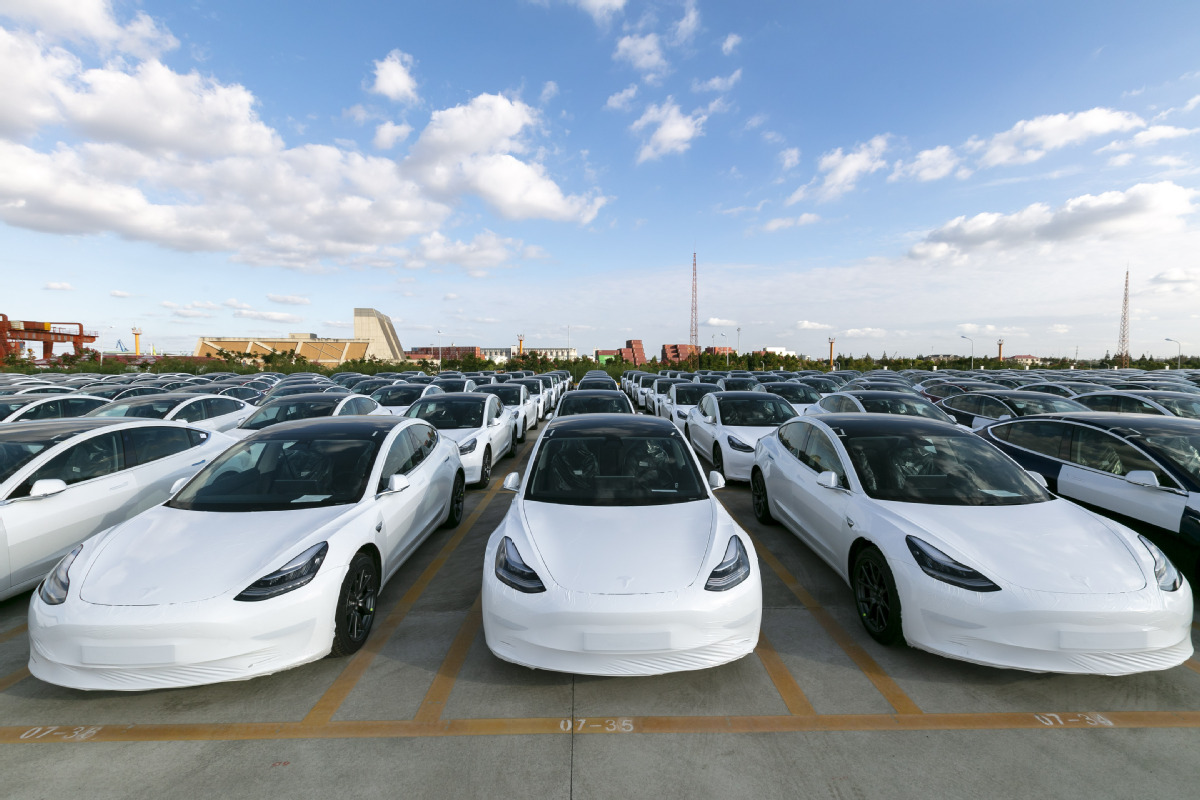 Tesla Inc will start exporting the Model 3 electric vehicles produced at its Gigafactory in Shanghai to Europe later this month, which the US electric carmaker said is a recognition of China-made vehicles' quality in western countries.
In a statement late Monday, Tesla said the vehicles will be shipped to a dozen European countries including Germany, France, Italy and Switzerland.
The carmaker did not disclose the exact export quantity, but Chinese media in Shanghai reported that thousands of vehicles are ready for shipment at a local port, and the first consignment is expected to reach Zeebrugge in Belgium in November.
Tesla said China's vast market and leading supply chain have enabled it to raise the vehicles' competitive edge to a new level and helped them earn recognition and respect in the European markets.
The Shanghai plant, which started production in December 2019 and has a designed capacity of 150,000 vehicles a year, is Tesla's first overseas manufacturing facility, and the first wholly-owned foreign car-making factory in China.
As the plant has revved up its capacity, it can now produce vehicles for other parts of the world after meeting the demand of Chinese buyers, said Tesla.
"We hope to contribute our effort to the dual-circulation development pattern China has proposed," it said.
The electric vehicle maker, which sold more than 11,000 Model 3 cars last month in China, the world's biggest auto market, is also building new car manufacturing capacity in Shanghai to make its Model Y sport utility vehicles.
"We will continue to increase investment in China, and play our role in stabilizing foreign investment and foreign trade," said the carmaker.
It said support from the Chinese government for the industry, innovative local companies and customers embracing new technologies have made China the best market for smart electric vehicles.
The carmaker said it has also partnered with a number of top-level Chinese suppliers, which it said has ensured the quality of China-made Model 3s.
Tesla sourced roughly 30 percent of spare parts locally when the Shanghai plant kicked off production late last year, and it expects the figure to reach 100 percent by the end of the year.
Tesla said as it is growing the local team, the Shanghai factory will undertake more work in terms of design as well as research and development.
Tesla is not the only international carmaker that is making China a shipping hub in the age of electric mobility.
German premium carmaker BMW is producing its electric iX3 SUVs in China only, and shipping them around the world. Jochen Goller, president and CEO of BMW Group Region China, said the first shipment will hit the overseas market in March.
Goller said the electric MINI-branded vehicles it will produce with Chinese carmaker Great Wall Motors will be also sold globally. Daimler, parent of Mercedes-Benz, is shifting production of its Smart-branded minicars to China as well.