HTC's VR suite makes virtual meetings seem 'real'
By Ma Si | China Daily | Updated: 2020-10-22 09:49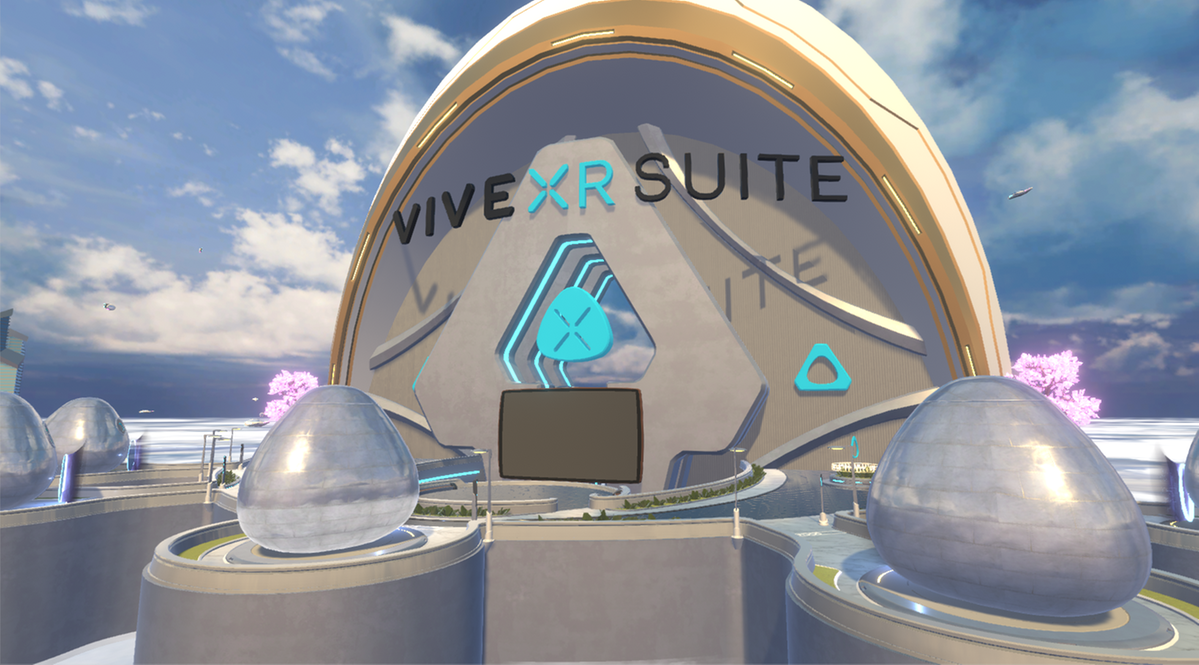 HTC Corp has officially launched its virtual reality software suite as it works to enable users to stay productive and collaborate even when physically apart via PCs, phones, tablets and most major VR devices.
The move is also part of HTC's broader push to ramp up its investment in VR technologies to further expand its presence in the sector, which is expected to see faster growth and intensified competitions in the 5G era.
HTC said the VIVE XR Suite is an enterprise-focused integrated application bundle that provides a collection of solutions for realtime collaboration, virtual events and lifelike communication using the latest spatial computing technology to enable users to feel like they are having a shared experience with others in a virtual space.
Cher Wang, chairwoman and CEO of HTC, said: "Applying technology to solve real-world problems has always been a core tenet of our philosophy at HTC. The VIVE XR Suite offers the ultimate VR enterprise software solution, specifically designed to help businesses solve today's most pressing problems in a secure and innovative way."
Wang said that by putting the resources of HTC behind these apps, the company aims to ensure that business customers around the world receive the system scalability and professional support they demand.
Comprised of five major applications, including VIVE Sync, VIVE Sessions, VIVE Campus, VIVE Social and VIVE Museum, the VIVE XR Suite is available for downloading for professional consumers and commercial users in China starting from Tuesday.
Alvin Wang Graylin, president of HTC China, said, "The VIVE XR Suite has fully integrated and enhanced five of the leading spatial applications on the market to deliver a seamless and secure user experience that will not only improve group productivity and upgrade engagement for users with and without XR devices, but also help to overcome the new challenges we all share these days due to social distancing."
The move also comes as wider use of 5G technology is expected to open up new possibilities for VR and augmented reality technologies, and the industry is now at the tipping point for growth.
Tuong Nguyen, senior principal analyst at researcher Gartner, said 5G will become a huge enabler of the VR and AR industries. It will open up many possibilities by providing high bandwidth, low lag times and massively collaborative on-demand contextualized experiences.
High-quality VR will become possible in places where 5G is available because the technology will enhance the sense of "presence"-the feeling that consumers are really "there" inside the experience. In addition, 5G will cut the cord connecting many VR headsets to PCs, with the cloud taking over the heavy lifting, Nguyen said.
The Ministry of Industry and Information Technology recently called for more efforts to propel the application of 5G in a wider range of fields, including VR, AR, livestreaming, games and entertainment.
China's VR industry is expected to be worth 54.45 billion yuan ($8 billion) next year, with an annual growth rate of about 95.2 percent, according to a report from the China Center for Information Industry Development, a research institute affiliated with the ministry.