Travel sector calls for improved testing
By WANG MINGJIE in London | China Daily Global | Updated: 2020-10-23 09:16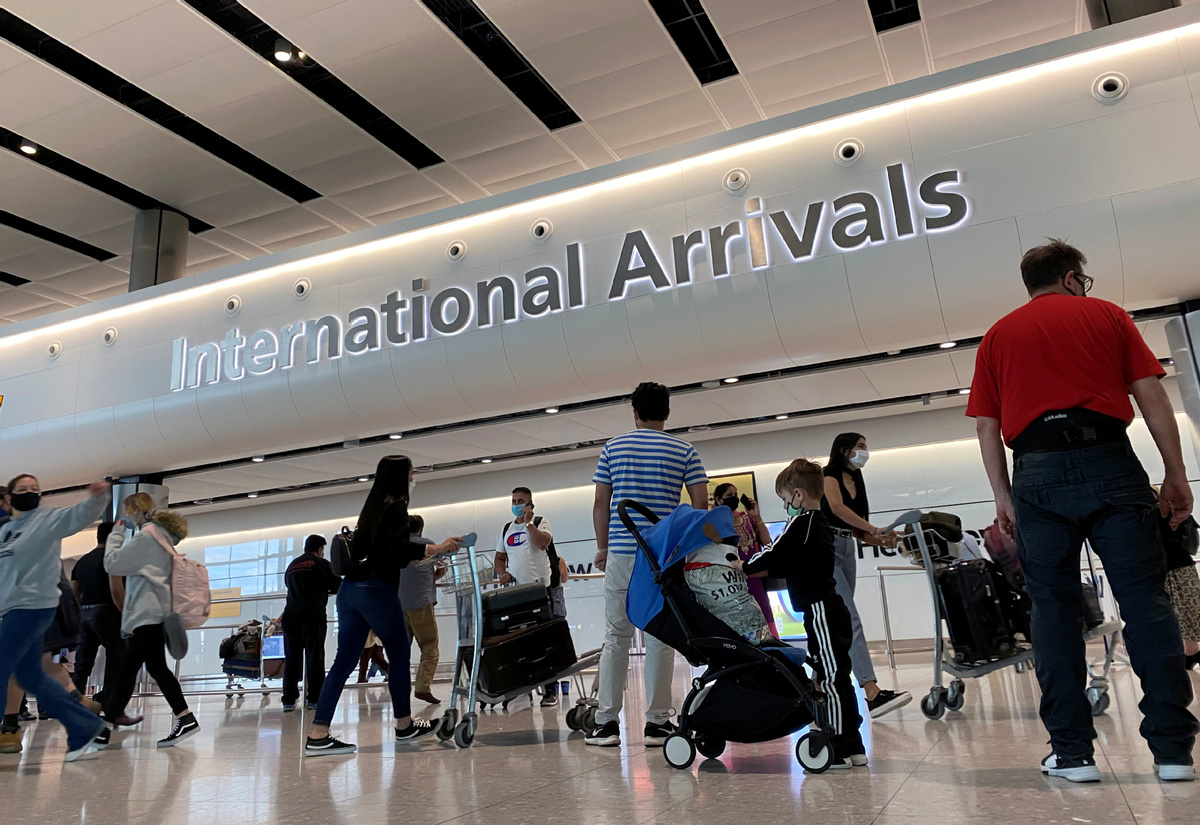 This week's news that the United Kingdom is to roll out pre-departure novel coronavirus testing at Heathrow Airport is welcome, but travel and aviation industries say the government's unwillingness to introduce it as an alternative to 14-day quarantine for passengers arriving from "red list" destinations is stalling Britain's economic recovery, costing jobs and impacting livelihoods.
In September over 1.2 million passengers traveled through the UK's biggest airport, down 82 percent compared to 2019.
Long-haul business travel, which is key for the economic recovery, is still restricted by border closures and a lack of testing. York Aviation estimates the UK economy is losing 32 million pounds ($42.14 million) each day by not having an air link with the United States.
John Holland-Kaye, Heathrow's chief executive, said "Britain's economic recovery is falling behind. Heathrow's traffic figures demonstrate the extent to which quarantine is strangling the economy, cutting British businesses off from their international markets and blocking international students, tourists and investors from coming here to spend money.
"The government has announced it is looking at the options for reducing quarantine for passengers who test negative for COVID-19 but ministers urgently need to turn words into action. Every day of further government delay costs British jobs and livelihoods," he added.
Addressing at a virtual conference this week, Transport Secretary Grant Shapps said the government was looking at introducing a test alongside shortened quarantine by Dec. 1.
Shapps said he was hopeful a "test-and-release system", requiring a test to be taken a week after arrival, provided by the private sector and paid for by the passenger, would be ready in six weeks, in a bid to reduce the 14-day self-isolation.
Blanket quarantine rules were introduced in early June, obliging international arrivals and returning passengers from countries not on the travel corridor list to spend 14 days in isolation. However, the number of countries on this list has steadily shrunk since its launch as a result of increasing infection rates.
The World Travel and Tourism Council predicted in late August that Britain could lose up to 22 billion pounds in tourism revenues, causing three million people to lose their jobs.
A spokesperson for the Association of British Travel Agents, known as ABTA, said "Having to quarantine for two weeks on return to the UK is damaging people's confidence in travel, and we believe testing would go some way to alleviating people's worries."
To encourage travel and boost the sector, ABTA has urged the government to introduce a comprehensive testing regime, alongside a fully regionalized approach to quarantine rules.
The spokesperson said, "It is vital that the government acts fast to help struggling travel businesses, and their staff. Without additional support we will see further job losses in travel over the weeks ahead, in addition to the more than 100,000 roles that have already been lost or at risk as a result of the crisis."
So far, more than 30 countries use airport testing as an alternative to the quarantine, but tourism experts say it is not straightforward.
Dimitrios Buhalis, deputy director of the International Centre for Tourism and Hospitality Research at Bournemouth University, said "Testing at airports has been applied in some airports around the world, but this has proven difficult. Not only it is complex to organise secure testing facilities at airports but also the reliability of existing tests remains questionable."
Although naturally travel and tourism are badly affected, globally, he said, all economic activities are jeopardized.