Tourism gets smarter with 5G
By Ma Si | chinadaily.com.cn | Updated: 2020-10-27 10:57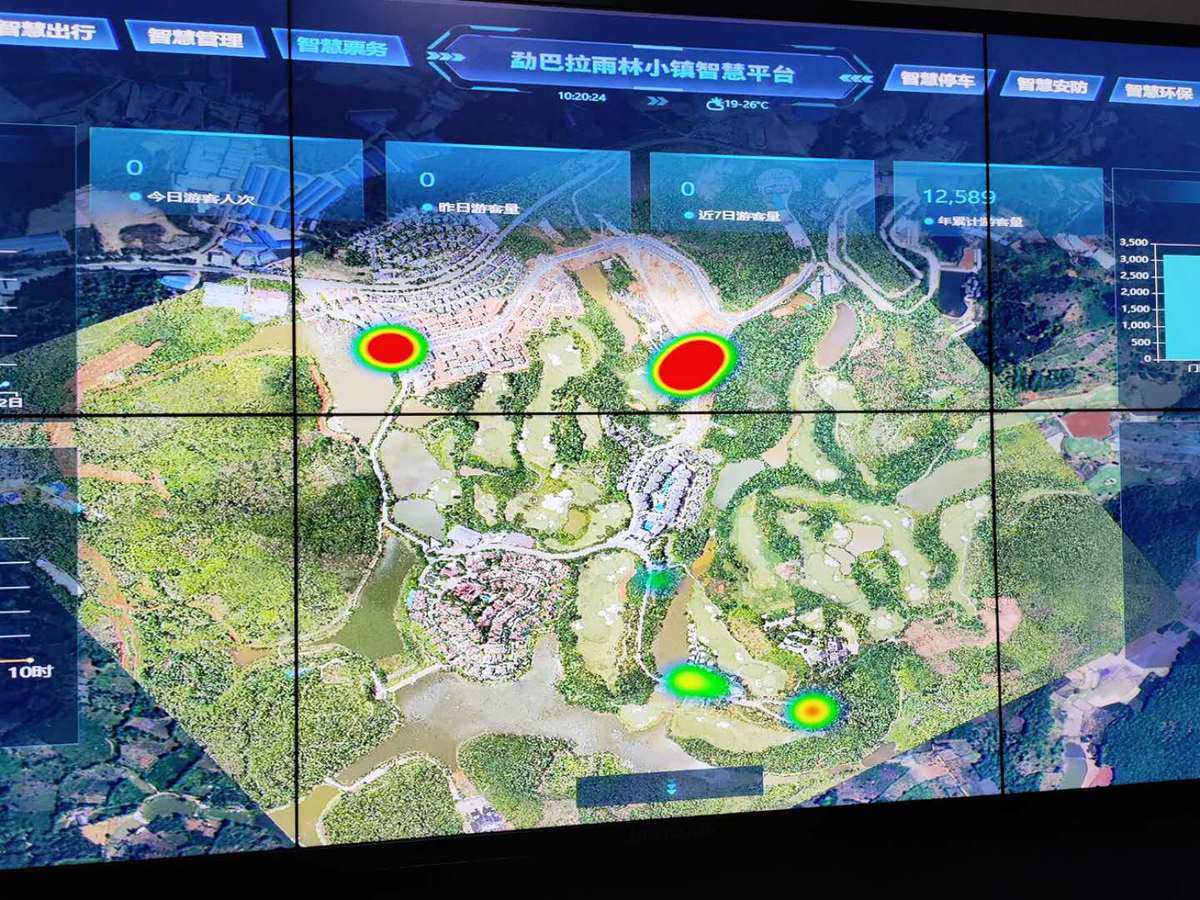 With its 5G networks covering more cities, China Mobile is exploring how to use the wireless technology to help upgrade the tourism sector.
Such efforts came as the company had already built more than 350,000 5G base stations by the end of September, with its 5G services available in all cities at the prefecture level and above in the nation, laying down a sound foundation for the wider application of 5G in more industries.
China Mobile, for instance, has partnered with local companies to build a digital town in Xishuangbanna Dai autonomous prefecture in Southwest China's Yunnan province.
The digital town, known as Mengbala, is a popular destination for tourists. In the peak season when too many tourists are packed into the town, traditionally, it would be difficult for them to find the nearest lavatories. But with the help of China Mobile's internet of things technologies, tourists can now directly open an app on their smartphones to easily find the nearest toilet and see how many people are queueing up in that lavatory.
Also, the company has built a cloud platform for the management of the digital town, which enables environmental monitoring, smart parking, smart hotels, smart ticketing, virtual reality livestreaming and other functions.
For instance, when the sightseeing cars in the town deviate from the designed track or speeds, the IoT chips in the cars will automatically send an alarm to the town's digital management platform and security personnel will take actions to solve the problems and ensure safety.
Cao Xin, an employee at China Mobile's branch in Xishuangbanna, said the company currently has built 13 5G base stations for the digital town. "With a string of cameras to capture the 360-degree images of the town, consumers can watch VR livestreaming of beautiful scenery such as the town surrounded by a 'sea' of clouds in the morning, even when they cannot physically visit the town. That is one of the examples of how 5G empowers tourism," Cao said.