France follows Germany into nationwide lockdown
By Angus McNeice in London | chinadaily.com.cn | Updated: 2020-10-29 03:45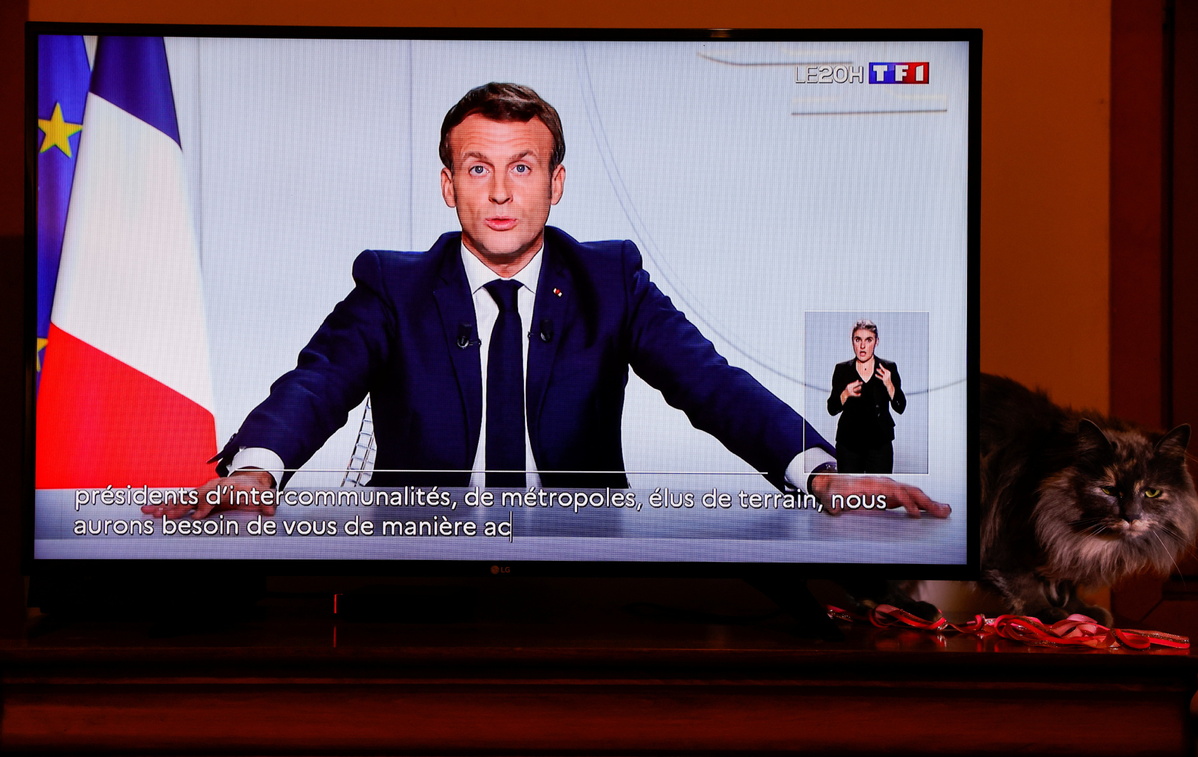 France will enter a new nationwide lockdown starting Friday and lasting at least the whole of November in order to control the spread of the novel coronavirus, French President Emmanuel Macron announced on Wednesday evening.
French authorities said there were more than 500 COVID-19 related deaths on Tuesday, the highest level since late April, and the country reported more than 36,000 new cases of infection on Wednesday, up from more than 33,000 the day before. The nation reached a record 52,000 new cases on Sunday.
Macron said tighter restrictions on socializing, mobility and hospitality were necessary in order to prevent the nation becoming "overwhelmed by a second wave that no doubt will be harder than the first".
"I have decided that we have to, as of Friday, return to confinement," he said in a live televised address. "The virus is circulating in France at a speed that even the most pessimistic did not foresee."
Macron said that all bars and restaurants must close under the new measures, and people will only be allowed to leave their homes in order to go to work, shop for food, and exercise for an hour each day.
The French leader added that schools will remain open, and elderly nursing homes can be visited.
"We have done everything possible and I am convinced that our strategy is the right one," Macron said. "Nothing is more important than human life … My responsibility is to protect the French people."
The announcement came hours after German Chancellor Angela Merkel laid out similar measures in Germany, which will enter a four-week lockdown from Monday. Bars, pubs, gyms, cinemas and theatres will shut under the new regulations.
Reuters