Bell banks on nation's rising demand for helicopters
By Zhu Wenqian | China Daily | Updated: 2020-10-29 07:43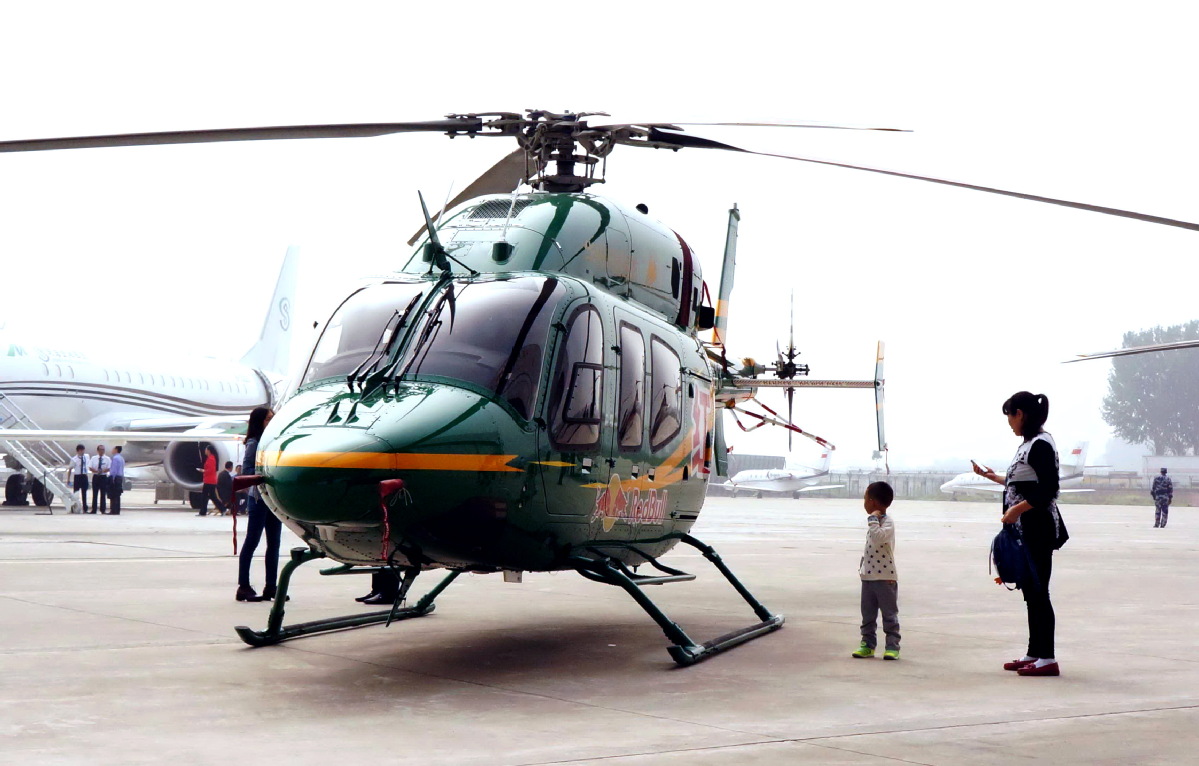 Bell Helicopter Textron Inc, a Texas-based US helicopter manufacturer, said it is accelerating efforts to cash in on the growing demand for helicopters in China in fields such as medical emergency response, law enforcement and sightseeing trips.
Despite the COVID-19 epidemic earlier this year, Bell said there has been no cancellation of orders from China and other countries in North Asia, and it has been delivering aircraft on time.
The company said when some unexpected incidents such as earthquakes or epidemics happen, governments usually have a higher demand for helicopters for emergency rescues and transportation.
Currently, Bell's helicopter fleet size in China has exceeded 200, and its annual deliveries in the country are among the top 10 globally. So far this year, it has delivered about 30 aircraft to Chinese customers.
In terms of annual rate of deliveries, China has overtaken Japan and become the second-largest market for turbine helicopters in the Asia-Pacific region, after Australia, according to the company.
"When looking at the total number of helicopters in China, it is small, especially given the size of the country. But when looking at the growth rate over the past few years, it has been very fast with double-digit growth. It has been pretty impressive and is heading in a good direction," said Jose Jacinto Monge, managing director of Bell Helicopter North Asia.
"China is paying a lot of attention to general aviation by increasing the number of airports. The nation is still a young market for helicopters. When the infrastructure is fully developed, the growth rate will be even higher. I'm very confident, and it's just a matter of time," he said.
Three years ago, Bell signed a sales agreement with Reignwood International Investment Group Co Ltd in Beijing. Reignwood, a conglomerate, has been the exclusive reseller in China for Bell 505s, a light single-engine helicopter.
Bell said it has seen high demand for helicopters in China in some areas such as emergency response, firefighting, public safety, law enforcement, and transportation. Most of its customers are government entities, as they need helicopters to make sure that there are no interruptions in work flows.
Meanwhile in some spots, the business of taking short trips by helicopters is booming. For instance, a half-hour helicopter flight to the scenic area of Shidu in Beijing's Fangshan district costs 680 yuan ($101.5).
It costs 800 yuan to take a short helicopter trip in the ancient city of Datong in North China's Shanxi province, and more than 2,000 tourists have taken such trips so far this year. The city has been endeavoring to develop its general aviation sector.
Currently, Bell and European aircraft manufacturer Airbus dominate the helicopter industry in China with more than 70 percent market share of the civil turbine market, according to business aviation consultancy Asian Sky Group. Investment from foreign operators has continued to pour into one of the last underdeveloped industries in the country as demand is robust.