North experiences snow as rain drenches south
By ZHAO XINYING | China Daily | Updated: 2020-10-29 08:47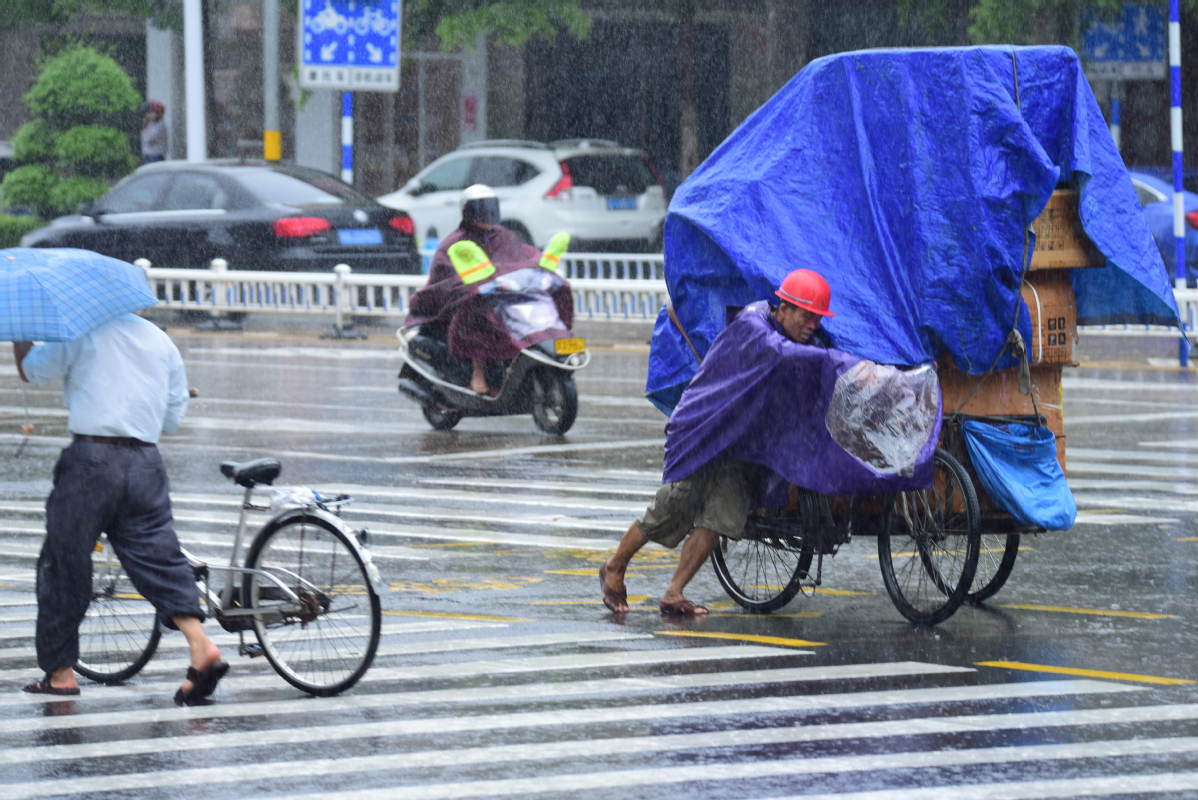 As snow swept Northwest China and temperatures in many provinces and regions plummeted over the past two days, a typhoon hit the southeastern portion of the country on Tuesday and brought torrential rain to the area.
Eastern Qinghai province, central and eastern Gansu province and southern Ningxia Hui autonomous region experienced either snow or sleet on Tuesday, with snowfall ranging from 2 to 9 millimeters within 12 hours. In Guyuan, Ningxia, the snowfall was heavier, reaching as much as 13 mm during that same period, according to the National Meteorological Center.
Affected by cold air, temperatures in Northeast China, eastern areas of Northwest China, as well as eastern, central and southern parts of North China-including Gansu and Hebei provinces and Beijing-decreased between 4 and 6 C. Temperatures in a few areas in central Inner Mongolia autonomous region dropped more than 10 C.
In late October and early November, North China is expected to be hit by a new round of cold air from west to east, the NMC said.
In the meantime, southeastern parts of Hainan province will continue to experience torrential rainfall and strong winds brought by Typhoon Molave, the 18th typhoon of the year.
The NMC forecast that from 8 am on Thursday to 8 am on Friday, northern parts and mountainous areas in the southern parts of the Xinjiang Uygur autonomous region will see either some snow or sleet. Some areas of the region will experience intermediate or heavy snow.
Elsewhere, eastern parts of Northwest China, South China and large parts of Sichuan and Yunnan provinces, as well as Taiwan and areas south of the Yangtze River, will experience light to moderate rainfall.