Shanghai named most attractive city in China by expats
By Zhou Wenting in Shanghai | chinadaily.com.cn | Updated: 2020-11-09 13:37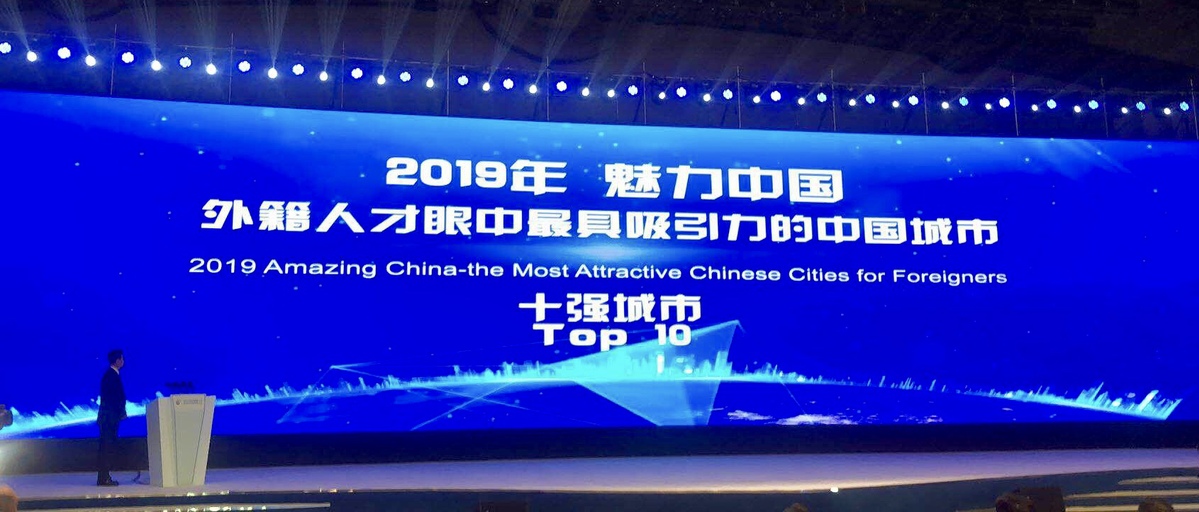 For the eighth consecutive year, Shanghai has retained its position as the most attractive Chinese city favored by foreign talent, according to the results of a poll released by the Ministry of Science and Technology's State Bureau of Foreign Experts on Sunday.
The top 10 cities in 2019 were Shanghai, Beijing, Shenzhen, Hangzhou, Guangzhou, Hefei, Nanjing, Chengdu, Qingdao, and Suzhou.
Eight Nobel Prize laureates and one Turing Award winner also participated in the voting. According to the bureau, the voting process for the latest edition involved the largest number of high-end experts.
The questionnaires involved 23 indicators spanning five fields: policy environment, government affairs environment, working environment, living environment, and science and innovation environment.
Official figures show that there are currently 215,000 expats working in Shanghai, accounting for 23.7 percent of the country's total and ranking the top in the country. A total of 58 foreign experts based in Shanghai have been granted the Friendship Award, the highest honor the Chinese government can bestow on a foreigner.
The city authority said that 18 percent of the expats working in Shanghai are deemed as high-end talent from overseas, and both the number and quality of foreign talent introduced to Shanghai were ranked first in the country.