UK mulling crackdown on false claims about vaccines
By EARLE GALE in London | China Daily Global | Updated: 2020-11-16 09:32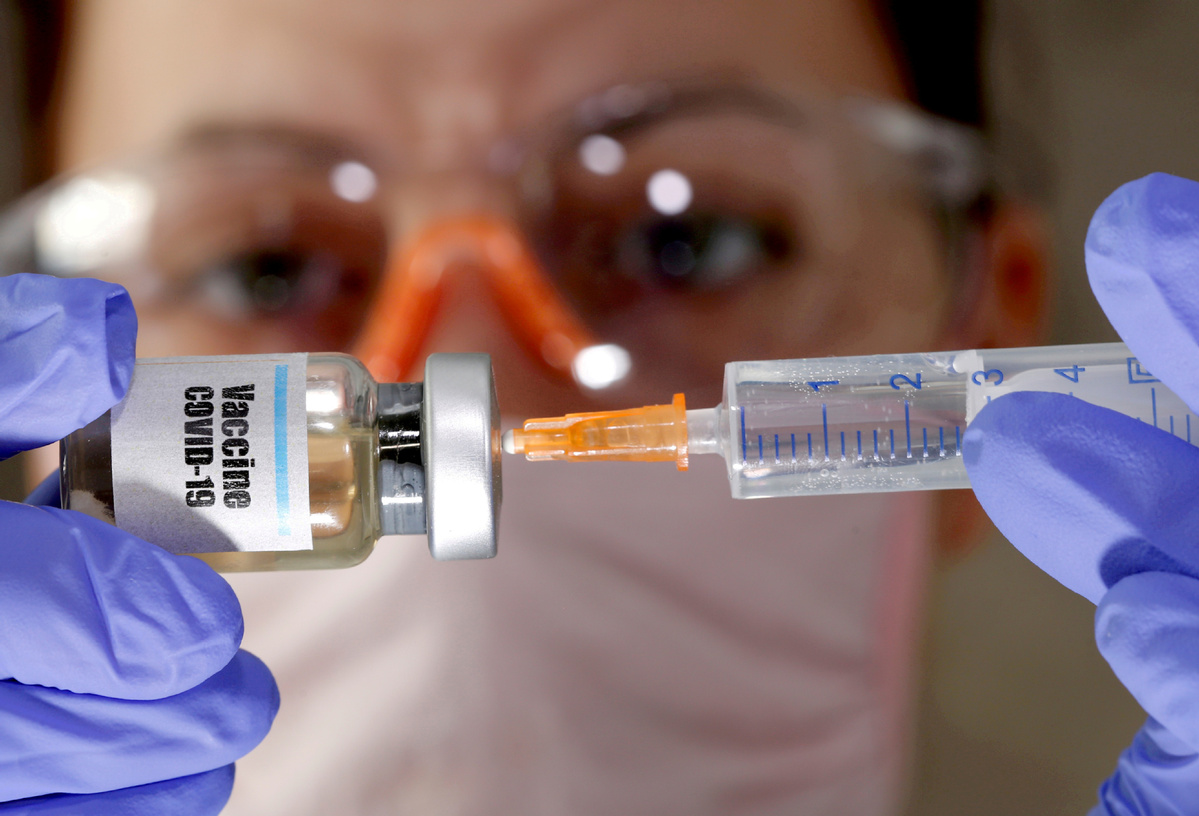 The British government is being urged to bring in new laws to stop people sharing "dangerous" theories online about potential new vaccines for the novel coronavirus.
The Labour Party, which is the United Kingdom's official opposition, said the emergency laws should include financial and criminal penalties for online platforms that fail to remove unsubstantiated claims about vaccines being dangerous. There has been a flurry of such items on the internet in the wake of news reports that the UK is close to using a vaccine for the first time against the virus that causes the COVID-19 disease.
Results from trials showed a vaccine developed by Pfizer and BioNTech could protect more than 90 percent of people from the virus.
But online claims have contributed to an estimated 30 percent of people in the UK saying they would consider refusing a vaccine if one was offered to them, making protection against the virus on a national scale potentially less effective.
Shadow health secretary Jonathan Ashworth said on the BBC's televised morning news program Breakfast that people sharing such items online were "exploiting people's fears, their mistrust of institutions and governments, and spreading poison and harm".
He called on the government to build grassroots trust in potential vaccines and to answer reasonable questions that people may have about levels of immunity vaccines will create, and whether they are appropriate for people with chronic health conditions.
"There's nothing wrong with asking those questions and strong public health messaging from the government, reinforced by us, will allay those fears," he said.
The Labour Party has written to Culture Secretary Oliver Dowden pointing out that there are scores of anti-vaccination groups online with hundreds of thousands of followers "churning out disinformation" on the issue.
The government has responded by saying it is already talking to online platforms about how such false claims can be better policed and stopped.
The government has also been urged to be clearer about whether it wants to prioritize restricting the spread of the virus, or supporting the economy.
A member of the Scientific Advisory Group for Emergencies, which is known as SAGE, said "flip-flopping" between encouraging people to spend money in places such as restaurants and telling them not to leave their homes has confused them.
John Edmunds, a professor at the London School of Hygiene and Tropical Medicine, told the Guardian newspaper: "We need to take a long-term view and be sensible and realize that we're going to have to have restrictions in place for some time. Yes, we can lift them when it's safe to do so, which will be primarily when large numbers of people have been vaccinated."
Another member of SAGE, Susan Michie, said on Radio 4's Today program that the next two weeks will be "absolutely crucial" if England's lockdown is to end, as planned, on Dec 2.
She said people must follow the rules if the country is to "be in a position" to allow families to spend the Christmas holiday together.
The UK recorded an additional 26,860 novel coronavirus cases on Saturday, and 462 daily deaths.
Elsewhere in Europe, Austria has introduced one of the continent's strictest lockdowns.
Chancellor Sebastian Kurz has told people there to "meet nobody" in the wake of a surge in infections.
The Financial Times quoted him as saying: "One contact is one contact too many."
From Tuesday, people will only be allowed to leave their homes to buy groceries, travel to essential work, or provide urgent care.
Schools will also be closed.
Health minister Rudolf Anschober said: "Throughout Europe, the second wave is more dynamic, more powerful, and harder than the first."
Greece has also introduced new anti-virus measures, including the closure of schools until the end of the month.
Italy too has brought in strict measures in recent days, as has Switzerland.
In France, Prime Minister Jean Castex told daily Le Monde newspaper that strict measures there will likely be in place until next summer.