Chinese, Japanese keen on strengthening ties, poll finds
By LIU XUAN | China Daily Global | Updated: 2020-11-18 09:32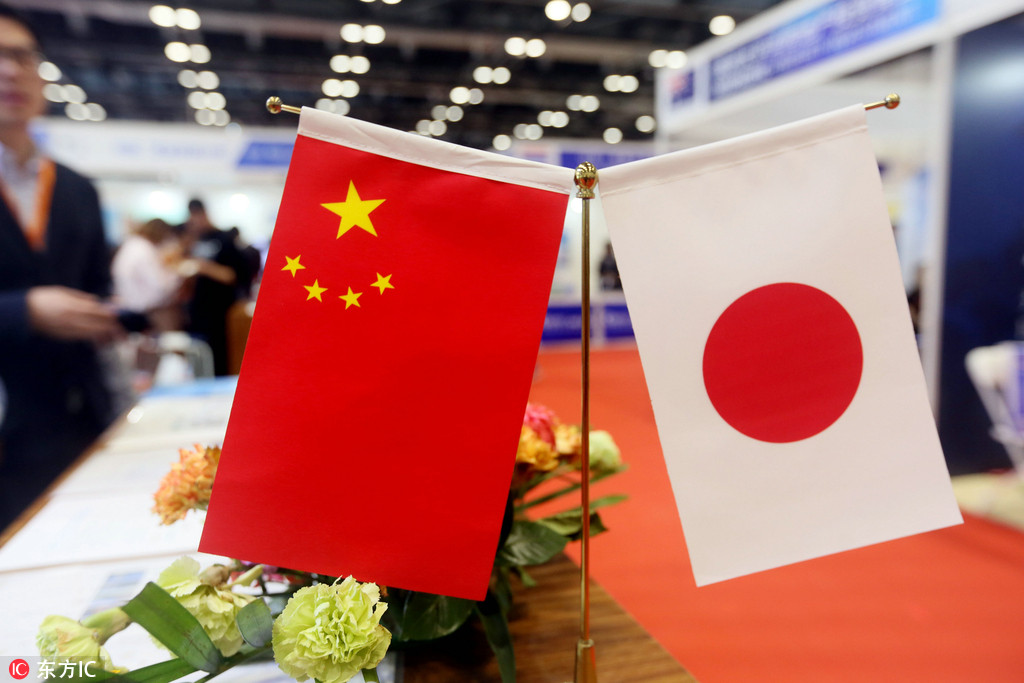 More comprehensive cooperation between China and Japan is expected to strength their mutual understanding in a shifting global situation despite their differences, a newly released report said.
The public opinion survey on Sino-Japanese relations found that 75.2 percent of Chinese respondents believe the two countries should build a new cooperative relationship in the future to realize the stable development of the world economy and safeguard peace in East Asia.
The figure among Japanese who feel that way is 44.6 percent.
The annual survey was jointly conducted by the China International Publishing Group and Japan's Genron NPO from September to October. The results of the survey were released in Beijing and Tokyo on Tuesday.
It showed a majority of respondents from both nations valued Sino-Japanese relations a lot, with 74.7 percent of Chinese and 64.2 percent of Japanese in agreement with that sentiment.
Respondents from the two countries attach great importance to the relationship and have high expectations on jointly responding to global issues such as the COVID-19 pandemic, promoting economic and trade cooperation, and encouraging cultural exchanges.
'Cautiously optimistic'
People from both sides are "cautiously optimistic about the future development" of relations between China and Japan.
The percentage of Japanese respondents holding a "very good (or relatively good)" impression of China stands at 10 percent, having declined from 15 percent in 2019, ending the growth in trend that had been sustained for the past five years.
At the same time, 52.9 percent of Chinese respondents said they held a negative impression of Japan, an increase from 52.7 percent in 2019.
Both Chinese and Japanese respondents are concerned about the current relationship between the two countries.
Given the ongoing tension between China and the United States, the negative impact has become increasingly prominent in Sino-Japanese relations, the survey said, with 52.1 percent of Chinese and 44.4 percent of Japanese respondents agreeing with that assessment.
A large portion of the public from both countries, 70.6 percent in China and 47.4 percent in Japan, hope to "control or ignore" the influence of Sino-US tensions and focus on developing Sino-Japanese relations by promoting bilateral cooperation.
Sensitive issues such as territorial disputes and historical issues are still seen as the main obstacles to relations, the survey said.
Gao Anming, deputy director of the publishing group, said cooperation should be the main aim between China and Japan. There is great potential for cooperation especially after they signed the Regional Comprehensive Economic Partnership trade agreement.
Yasushi Kudo, a representative of Genron NPO, said there are great expectations for Sino-Japanese relations.
"We hope everyone can work together," he said. "No one wants to see a split world."