Firms looking to cash in on travel bug of senior citizens
By ZHU WENQIAN | China Daily | Updated: 2020-11-20 09:25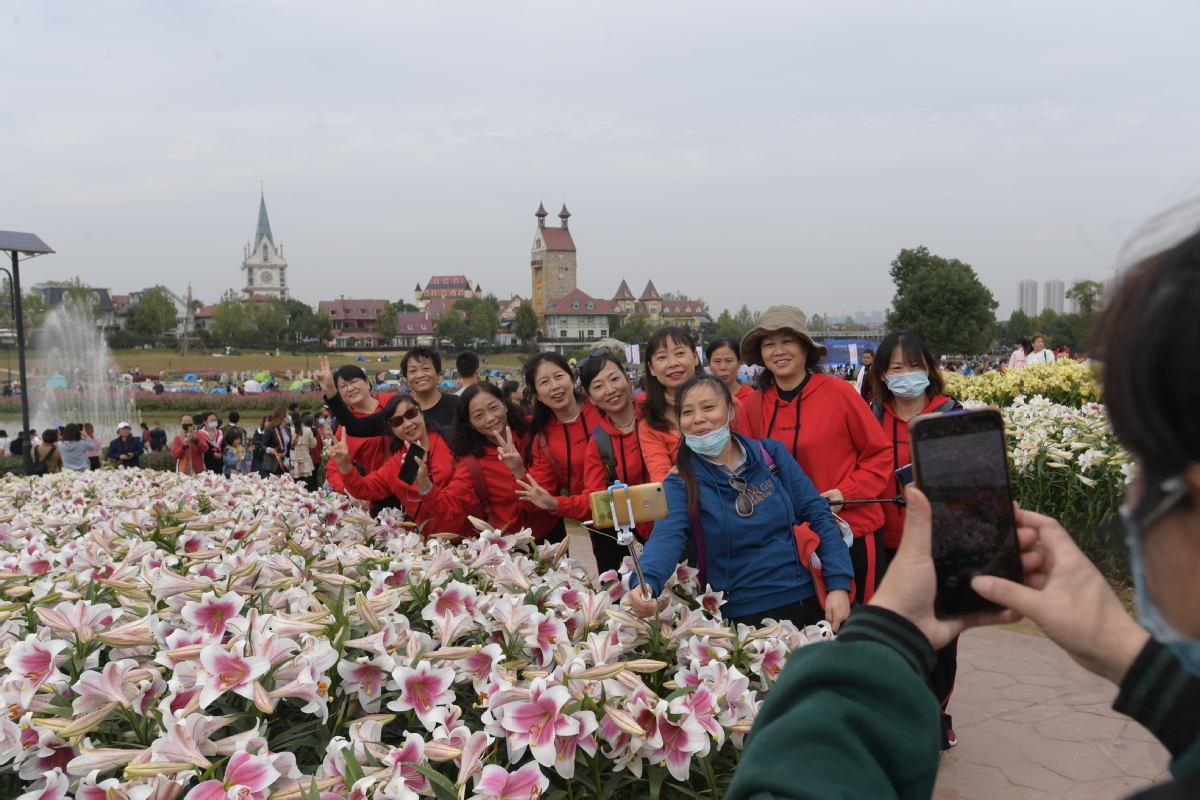 Compared with buying personal goods such as clothes and cosmetics, urban middle-aged and elderly consumers in China are more willing to spend money on experiential consumption such as trying different delicacies and taking leisure trips. They hope to keep healthy and upbeat through travel, a Mintel report said.
Last year, 836 million middle-aged and elderly travelers took trips in China and abroad, according to the Ministry of Culture and Tourism.
From 2015 to 2019, the number of middle-aged and elderly consumers who took trips grew at a compound annual growth rate of 26.2 percent, which was higher than the 10.8 percent growth recorded by all groups of travelers, Mintel said.
Due to the negative impact of COVID-19, the number of elderly in China who took trips this year is expected to drop compared with last year, but the fall is foreseen to be smaller than the total travel market.
The elderly tourism market is expected to become the segment that recovers fastest after the contagion increasingly comes under better control in China. This is due to the demographic's relatively more stable income and desire to pursue a higher-quality leisure life. Compared with those between 18 and 49, more elderly consumers have already spent money on trips, Mintel said.
Meanwhile, middle-aged and elderly consumers are paying more attention to their health conditions due to COVID-19. In the near term, this may encourage them to take more self-driving trips and independent journeys. In the long term, group tours will become important products for the group, Mintel found.
The public's perception of age is also affecting policymaking. China is currently considering raising the retirement age. In October, the Ministry of Public Security announced the removal of the upper age limit for driver's license applications.
Fliggy, the travel arm of Alibaba Group, introduced a Shanghai Disneyland seasonal card for seniors for the first time in late October. Those aged 65 and above can purchase the seasonal card, which costs 498 yuan ($75) per person and allows them to visit the park multiple times on certain dates between Oct 26, 2020 and Jan 22 of 2021, according to Shanghai Disneyland.
Last year, Fliggy said money spent by those born in the 1960s through the online travel platform was three times higher than the amount of money spent by those who were born after 2000.
In the two-week period after last month's Golden Week, the volume of domestic senior travelers exceeded 80 percent over the level recorded in the year-earlier period, according to Qunar, a Beijing-based online travel agency.
Flights between Kunming and Xishuangbanna Dai autonomous prefecture in Yunnan province were one of the most popular tourism routes for seniors. Flights between Guangzhou, Guangdong province, and Chengdu, Sichuan province, were among the hottest routes for the elderly to visit their children or other family members, Qunar said.
"Since late August, when the domestic COVID-19 condition was largely under control and the new school term opened for most students, many senior travelers started to take trips. This year, more elderly travelers are choosing to avoid cold weather and visit some warmer destinations in South China at an earlier time," said Gou Zhipeng, president of Qunar.