Winning in the NEV era to help China achieve carbon neutrality
By Xu Gang | chinadaily.com.cn | Updated: 2020-11-20 19:00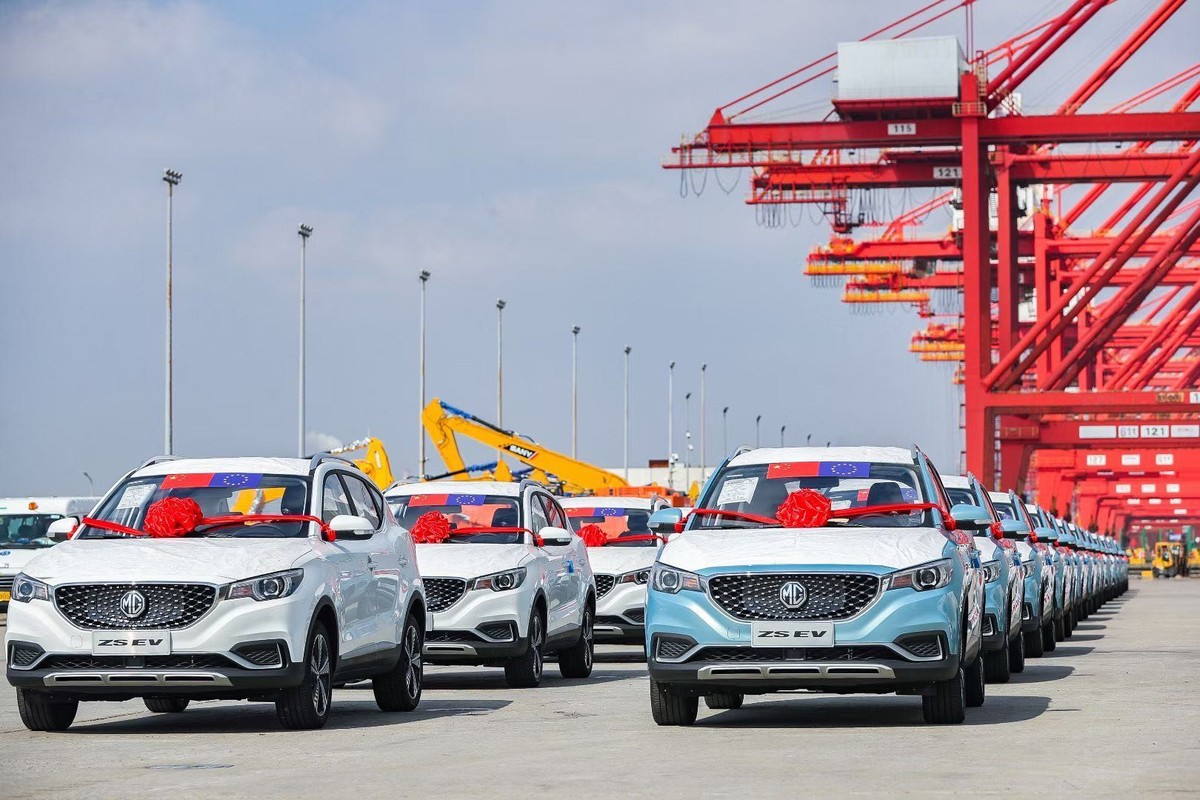 The world has reached a crucial juncture in the fight against climate change - a challenge so formidable that it requires concerted and persistent efforts from all countries. This task is even more significant for China.

On September 22, 2020, in his address at the 75th United Nations General Assembly, President Xi Jinping outlined China's commitment to reach carbon neutrality by 2060. This commitment also reflects China's long-term vision for collective global climate action to control the temperature rise. At the same time, it is also a mark of China's determination to commit to and invest in this vision.
The transport sector will play a big role in enabling China to achieve this target. With the rise in car ownership and demand for mobility, emissions from the transport sector are expected to grow 30 percent by 2050 under business as usual, which is far from the 70 percent reduction needed to achieve carbon neutrality based on BCG's study on "Climate Plan for China".
Wide-scale electrification of vehicles will be necessary for the biggest emissions cuts. This process has already begun for public transport, as well as passenger and commercial vehicles.
For auto original equipment manufacturers, doing business in China 2020 will be a key watershed. While fighting hard to maintain or grow their traditional businesses during the downturn, they will also need to make rapid advances in new energy vehicles.
This year's Government Work Report delivered during China's two sessions mentioned NEVs three times, which demonstrates the government's emphasis on this area. However, demand for NEVs in China has been sluggish recently. In 2019, passenger vehicle sales fell again, causing a drop in NEV sales for the first time in 10 years. This year, the sudden outbreak of COVID-19 dealt another blow to NEV sales and put stress on the global supply chain, delaying the recovery of the NEV market further.
At the same time, Tesla, as well as other new players and traditional OEMs, launched new products, ramping up competition in an already challenging market. Smaller and less competitive players are already facing the threat of elimination by stronger peers. Although NEV technologies have advanced rapidly, consumer purchase intent and consumer sentiment toward NEVs are lagging behind. Most OEMs do not have in-depth insight into the needs of NEV owners. Furthermore, high R&D and parts costs restrict the profitability of NEV products, which has left many OEMs reluctant to double down on NEVs in the short term.
Looking forward, the trend toward electric mobility is inevitable, despite the short-term challenges. The implementation of the "dual credit" policy will expedite NEV penetration and guide the market towards a positive cycle of growth. Prolonging the NEV subsidy program will extend the transition from a "subsidy-driven" to a "dual credit-driven" model, and mitigate the negative impact that phasing out subsidies could have on the market. At the same time, the boost in infrastructure investment will accelerate the roll-out and improvements in charging infrastructure, assuage consumers' concerns over range, and improve user experiences.
However, to remain competitive in the NEV field, OEMs will need to make extra efforts and develop more accurate user insights, so as to build platforms and products to satisfy their needs, while also actively developing core capabilities along the value chain.
The choices OEMs make during this critical window of opportunity will be crucial, and some OEMs have already started to take action to respond to the challenge. We have identified three major strategies that OEMs can adopt to win in the NEV era.
First, they should target upstream opportunities especially in batteries. Although overall supply of batteries in China exceeds demand, there are still opportunities due to a "structural imbalance" in the market. The leading suppliers, with more than 70 percent market share, have advantages in resources, technology, production, and sales. For OEMs, ensuring reliable supply of high-quality batteries and improving battery technology are the primary conditions for developing NEV products.
Many OEMs have developed strategic partnerships with leading suppliers or began the efforts to internalize battery capabilities, to lock in high-quality supply. Both approaches have their advantages and disadvantages. By bringing battery capabilities in house, OEMs gain greater control over technology and can unlock greater value, however the investment required and the potential risks are also higher. OEMs should watch the changes in the battery industry closely, and select partners and models of cooperation to complement their own advantages, and in line with their long-term goals.
Second, OEMs should try to better understand customers' needs and develop software-defined products. Changes in powertrain will not only shift the value toward upstream of the value chain, but also change the main differentiated factors of products, and reshape their value structure. In the case of traditional fuel vehicles, the powertrain, or engine, is the critical factor that determines a car's performance. Electric cars are simpler in structure. The high-torque and high-efficiency feature of electric motors dilute the differentiation of powertrain. Digital functions become the key differentiator in NEV era. Chinese NEV customers have been well educated by the consumer electronics industry model, which makes them more aware of the software experience in their cars. This gives OEMs with stronger backgrounds in software a first-mover advantage.
Last, OEMs need to improve their service ecosystems to activate their existing customers. NEVs change the patterns of interaction between OEMs and consumers. Consumers are no longer traditional "customers," they are everyday "users" of services. Under the traditional model, consumers mainly interact with OEMs when they require after-sales service. In fact, most of the contact is with the dealer. It is infrequent, high value and in-direct.
Conversely, NEVs require less maintenance. Traditional repair services are being replaced by user services such as charging. Services are high in frequency, low in value, and can potentially generate greater customer loyalty. Therefore, offering value-adding service, and maintaining customer loyalty are key in effective NEV user operations. Building a service ecosystem would not only increase OEMs' overall profitability, but will also determine the role they are able to play in the new era.
China's NEV market is undergoing a critical period of high-paced upgrades and change. While sticking to the path of new energy development, OEMs need to recognize the profound shifts taking place in the extended NEV value chain and keep up to date with new value trends, in order to win in the NEV era and contribute to China's carbon neutrality ambition.
The author is a managing director and senior partner at Boston Consulting Group. He is also the leader of BCG's Automotive and Mobility practice in China.