In Shaanxi, crash in fog kills 3, hurts 6
By Xin Wen in Xi'an | chinadaily.com.cn | Updated: 2020-11-24 13:47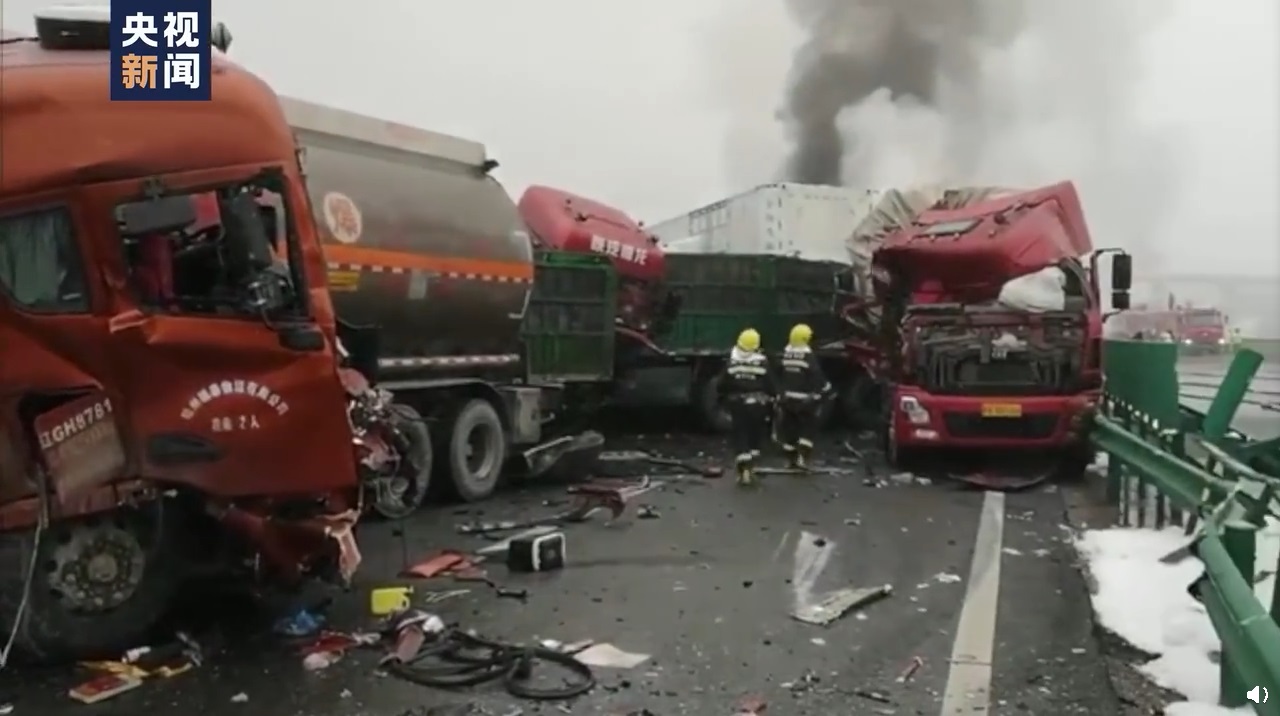 Three people died and six were injured in a multivehicle crash on Tuesday morning on the Baotou-Maoming interprovincial highway near Tongchuan, Shaanxi province, local authorities said.
Just after 7 am on Tuesday, vehicles crashed on a highway overpass in heavy fog. Forty-three vehicles were involved, including a truck carrying 34 metric tons of methyl alcohol.
More than 10 cars on the expressway caught fire after crashing. Fires were contained by 8:40 am, and two trapped people were rescued.
The Shaanxi Police Security Network, Shaanxi Provincial Fire and Rescue Department and authorities from the Tongchuan municipal government dispatched rescue teams to the scene.