Building a world of shared cyberspace
By Cong Peiying | China Daily | Updated: 2020-11-25 07:13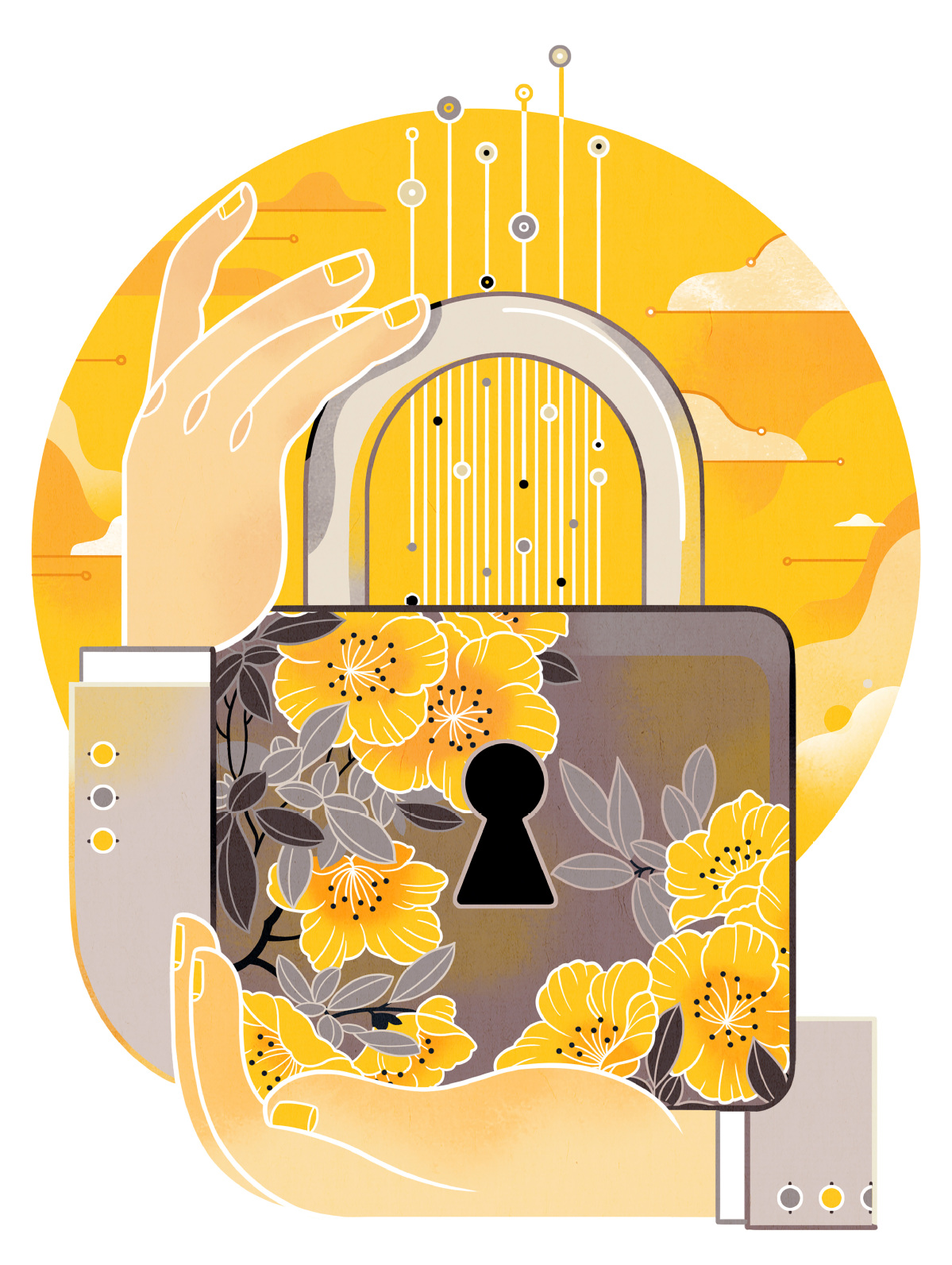 Before the two-day World Internet Conference and Internet Development Forum opened in Wuzhen, Zhejiang province, on Monday, the organizing committee released an action plan on how to build a mutually beneficial cybercommunity, including taking initiatives to better safeguard personal information and strengthen data security.
In a congratulatory letter to the conference, President Xi Jinping said: "China is ready to work with other countries to seize the historic opportunities presented by the information revolution, foster new growth drivers through innovation, break new ground in digital cooperation, create a new pattern for cybersecurity, build a community with a shared future in cyberspace, and join hands to create a brighter future for humanity."
The internet, as a sector, has the highest potential in the age of information, and the continuous progress of information and communications technology has brought about profound changes in society, including creating both opportunities and challenges for humans. To make good use of and further develop the internet, we need to raise the level and quality of global cooperation and work together to build a community with a shared future in cyberspace.
Thanks to the continuous development of digital technology and easy access to a wide variety of information, people's life has become more convenient. But the frequent leaks of data, especially personal information, have created a new challenge for society. In other words, while the internet has made people's life more convenient, it has also deprived people, to a certain extent, of their privacy putting some internet users in a dilemma.
In the recent past, a courier company employee colluded with criminals and leaked 400,000 citizens' personal information. The company later apologized for the leaks. But mere apologies will not solve the thorny problem of frequent data leaks-not least because some enterprises have failed to fulfill their responsibility of safeguarding users' data.
Due to such developments, many people are reluctant to upload their personal information on the internet or their mobile phones to avail of certain online services. And such reluctance and doubts could lead to a deeper crisis of trust in society.
The fundamental solution to this problem lies in enterprises continuously upgrading technologies and strengthening daily supervision on their employees. Of course, individuals should also enhance their safety awareness and pay greater attention to personal data protection when registering personal information online. But government departments should more strictly enforce the law against the enterprises from where users' information are leaked, so that such enterprises pay a dear price for their acts of commission.
To be sure, China has implemented laws on protection of personal information. For instance, the Cybersecurity Law came into force in June 2017, setting special requirements for the protection of personal information. And the national standards on information security technology and personal information security code were implemented in June 2017.
With the rapid development of the digital economy, many internet companies have built huge data banks from the purchase records of millions of consumers using big data. And by doing so, such companies have also acquired the details of people's personal choices and other private information, including shopping and browsing preferences.
On the other hand, the information the internet companies promote based on big data may not be required by the users, and could even be a source of irritation for them-because this type of information push, based on data analysis and processing, mainly focuses on individual needs and serves as an important reference data for enterprises to market their products and services. In this sense, the principal responsibility of protecting users' personal information still lies with the internet enterprises.
No matter how well individuals protect their personal information or how well-designed and strict regulatory measures government departments put in place, enterprises, as the ultimate users of personal information, should play the key role in protecting personal data of individuals.
Only after the enterprises fulfill all their responsibilities for safeguarding personal data and properly manage users' personal information can the risk of data leak be reduced. Constantly strengthening the protection of personal data is part of modern governance and signifies social progress.
In recent years, China has led the world in protecting personal information and promoting cooperation with the international community. China proposed the Global Initiative on Data Security at the International Seminar on Global Digital Governance in September, emphasizing that all countries take measures to prevent enterprises and individuals from violating people's privacy by misusing the internet.
As a major internet power, China has adopted a people-centric approach to cybersecurity. The concept of building a people-centric cyberspace community has also gained broad global consensus. And China's efforts to work together with other countries to build a more integrated community with a shared future in cyberspace will usher in a brighter future for humankind.
The author is a researcher in Belt and Road Initiative at China Youth University of Political Sciences.
The views don't necessarily reflect those of China Daily.
If you have a specific expertise and would like to contribute to China Daily, please contact us at opinion@chinadaily.com.cn, and comment@chinadaily.com.cn.