Ministry says duties on Australia wine justified
By ZHOU JIN | CHINA DAILY | Updated: 2020-11-28 07:35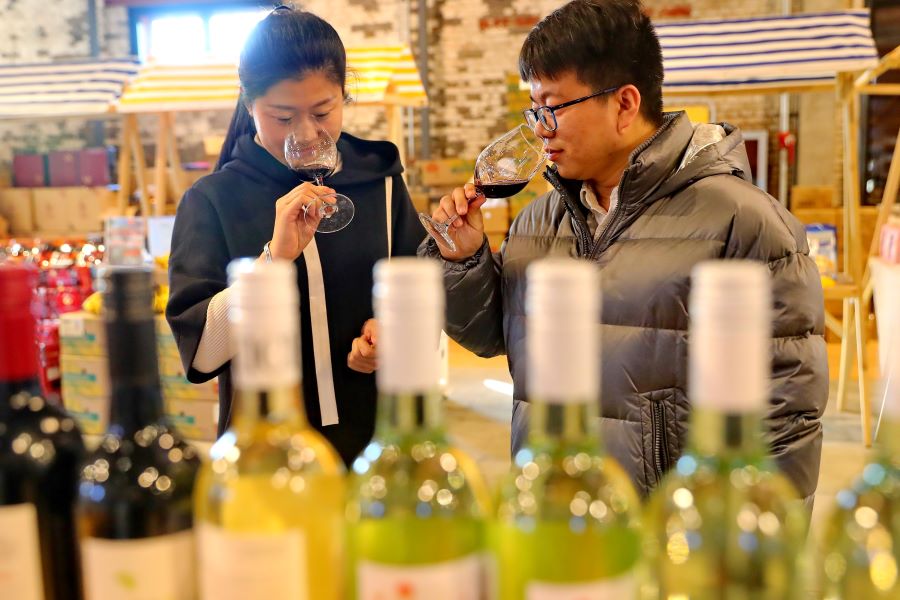 Beijing said on Friday that the country's anti-dumping measures on Australian wine imports are in line with Chinese laws and regulations as well as international practice, and it urged Canberra to do more to enhance mutual trust.
Starting Saturday, importers of Australian wine are required to pay tariffs ranging from 107.1 percent to 212.1 percent, the Ministry of Commerce said on Friday.
After receiving a request from domestic industry representatives, the ministry launched anti-dumping investigations into the products, according to a statement from the ministry on Aug 18.
"The measures are taken out of a sense of responsibility for domestic industries and Chinese consumers," Foreign Ministry spokesman Zhao Lijian said at a regular news conference.
Zhao said Australia should abide by the principle of mutual respect and equality when handling its relationship with China.
He also urged Canberra to do more to adhere to the spirit of the China-Australia Comprehensive Strategic Partnership, create conditions for bilateral pragmatic cooperation and help put ties back on the right track.
The anti-dumping measures come as tensions continue to ramp up between Beijing and Canberra.
China is Australia's largest two-way trading partner in goods and services, Australia's Department of Foreign Affairs and Trade said. Australia had the largest share of China's imported wine market at 37 percent, according to data for the 12 months through May from Global Trade Atlas and cited by Wine Australia in an Aug 4 report.