Venue recaptures its former glory as cultural center
By CHEN NAN | China Daily | Updated: 2020-11-28 09:39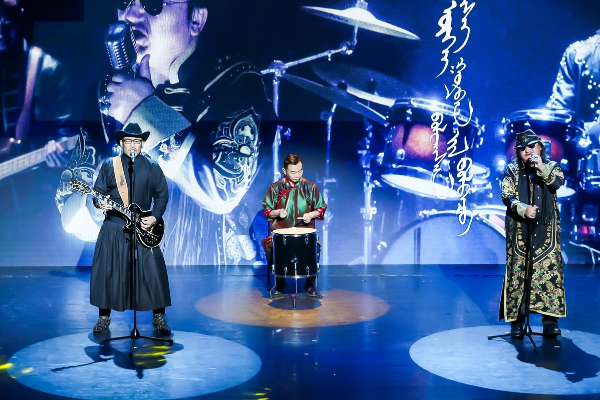 Five years ago, when the Tianqiao Performing Arts Center opened to the public, it put on Andrew Lloyd Webber's musical, The Phantom of the Opera, one of the most successful stage productions in the world.
Since then, the venue, which is located in the southern part of the capital, has become a place for theater lovers, especially musical fans.
On Nov 20, the venue celebrated its fifth birthday with a grand ceremony. The evening opened with a show performed by Hanggai, a Chinese rock band made up of ethnic Mongolians. According to the venue's general manager, Zhang Li, audiences will get a chance to again enjoy The Phantom of the Opera in 2021, as part of the venue's upcoming new programs.
Besides The Phantom of the Opera, other popular stage productions, including French musical Notre Dame de Paris and Broadway musical Jekyll and Hyde, will be staged at the venue next year.
Two Chinese stage productions adapted from novels of popular Chinese writers Ma Boyong and Liang Xiaosheng will also be premiered next year at the venue.
Tianqiao was once a destination for folk arts and small businesses in the late 19th and early 20th centuries. People used to look at the pet markets and visit teahouses, and enjoy performances of crosstalk shows, acrobatics and operas there. However, this landmark from an earlier chapter of Beijing's history was threatened by the country's fast development and urbanization. In response, the local government launched a project four years ago to help restore the glory of Tianqiao.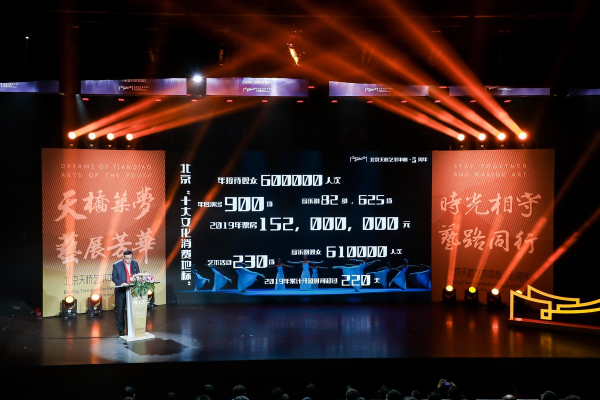 "During the past five years, we've put on 82 musicals with 625 shows, which attracted over 610,000 people," says Zhang. "Besides musicals, we also staged a diversity of performances-3,567 in total-such as plays and traditional Chinese operas, which were enjoyed by nearly two million people." In 2019, the ticket revenue of the venue was 152 million yuan ($23 million).
"It's not just a place for shows at night but also a new venue, where you can enjoy arts in the daytime by attending exhibitions and music workshops," he adds.
Located on Zhongzhou Road, or the central axis, the main north-south road through the capital, the venue is close to the Temple of Heaven, one of the most popular tourist sites in Beijing.
"Five years ago, when we came to Beijing to prepare to build the venue, our team members spent a long time learning about the local culture of Tianqiao," says architect Huang Jie, adding that he is from southern part of China and had no idea about Tianqiao before he was invited to design the venue.
"What impressed us most was the relationship between Tianqiao and local residents. We wanted to build the venue into a public place, where local people can visit regularly and have fun."