Dual-circulation, export boom music to Longjoin's ears
By WANG HAO and QIU QUANLIN in Zhanjiang, Guangdong | China Daily | Updated: 2020-12-03 09:16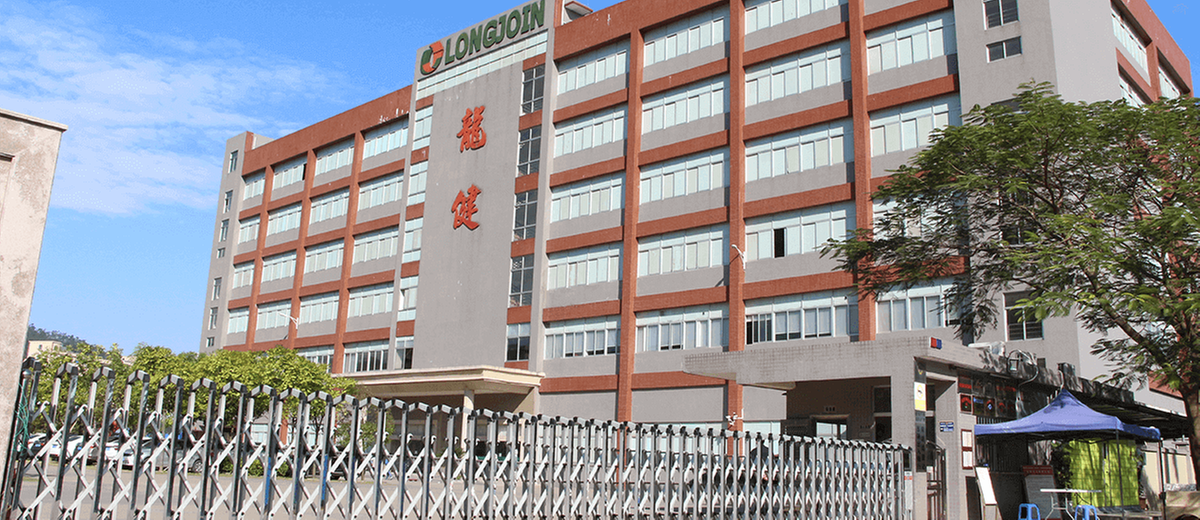 Guangdong firm's audio, video and electronic instrument products ride unexpected glad tidings
For Guangdong Longjoin Hi-tech Industrial Park Co Ltd, a firm that specializes in making video and hi-fi audio systems and electronic musical instruments, the COVID-19 pandemic has brought unexpected glad tidings in the form of increased export business, its executives said.
"Overseas consumers are more willing to stay at home and play instruments, enjoy listening to music or watch entertainment more often during the pandemic," said Ruan Qiwei, general manager of Guangdong Longjoin Hi-tech Industrial Park Co Ltd, which is based in Zhanjiang, a coastal city in South China's Guangdong province.
In the first 10 months of this year, Longjoin Hi-tech saw a dramatic increase in exports, unlike many Chinese businesses that lost business orders due to COVID-19 effects.
"Our exports went up by more than 50 percent year-on-year in the past 10 months. People, especially those in overseas markets under lockdowns, demand more home audio and video products," said Ruan.
Founded in 2015, Longjoin Hi-tech emerged from Guangdong's policy of transferring part of its manufacturing businesses in the Pearl River Delta region to the province's eastern, western and northern areas.
A subsidiary of Longjoin Group, a Dongguan, Guangdong province-based professional enterprise, Longjoin Hi-tech has carved a niche for itself in the global audio and video products industry.
It mainly produces and sells video and audio integrated systems and musical instruments, which are mostly used in urban areas. The company employs more than 1,500 workers and 200 engineers in research and development. Now, it is building an integrated platform in the musical and culture industry.
"With the transportation advantages in the local economic development zone, which is near the Zhanjiang port and equipped with highway, railway and air transportation facilities, it is easy for us to ship more products to overseas markets," said Ruan.
According to him, audio and video products have been in high demand overseas this year, due to COVID-19 lockdowns.
Generally, overseas markets contribute to more than 80 percent of Longjoin Hi-tech's total sales. Longjoin Hi-tech's industrial output value is expected to reach 3.5 billion yuan ($532.4 million) in 2020.
China's foreign trade in goods expanded 4.6 percent year-on-year in October, with exports jumping 7.6 percent and imports climbing 0.9 percent year-on-year, respectively, according to the General Administration of Customs.
"As China's foreign trade has emerged from the woes of the COVID-19 pandemic in recent months, thanks to the government policies to stabilize the sector, sales of our products will continue to increase in the near future," said Ruan.
COVID-19, however, is not the only reason why the company's business is booming. Pointing to a piano at the exhibition hall of the company, Ruan said the musical instrument made by Longjoin Hi-tech can play more than 1,000 songs automatically. Such innovative products have helped the company to boost its competitiveness in the global market.
"Over the past few years, we have been attaching great importance to innovative musical instruments, along with other novel audio and video products," said Ruan.
Longjoin Hi-tech has emerged as one of the leading global audio and video companies, following cooperation with some of the world's leading players, including Peavey, KV2, MediaMatrix, Crest Audio, Fishman, Line6, Alto and Samson.
"Strategic partnership with leading industrial players helped us to promote our presence in markets abroad," said Ruan.
The company also developed other innovative products such as Midiplus, Motivity, Musicrown, Thinuna and GLS over the years, Ruan added.
"With production capacity expanded at the Zhanjiang base, we can make more innovative branded products like pianos, guitars, loudspeakers and mixers, which will be shipped to overseas markets," Ruan said.
The company has finished construction of a number of intelligent manufacturing lines at its Zhanjiang hi-tech industrial park, with investment of more than 40 million yuan.
With the country now implementing its new dual-circulation development pattern, where the domestic and foreign markets will boost each other, with the domestic market as the mainstay, the company would expand in China, Ruan said.
"There will be huge potential market demand for professional audio and video products in the domestic market, following the booming musical and cultural industry."
According to Ruan, the company has already established four operational and sales centers across the country.
"We will actively participate in professional audio and video exhibition events and musical and cultural festivals to promote our brands and boost sales," said Ruan.
The company plans to build a comprehensive musical and cultural industrial town in Lianjiang, a county-level city within Zhanjiang, to help upgrade and diversify its business.
The town, with a planned investment of 8.65 billion yuan, will focus on research and development of musical instruments, training, music education, exhibitions, trade in audio and video products, performances, and music-themed tourism.