Africa strains seen growing, report finds
By CHEN YINGQUN | China Daily Global | Updated: 2020-12-03 10:09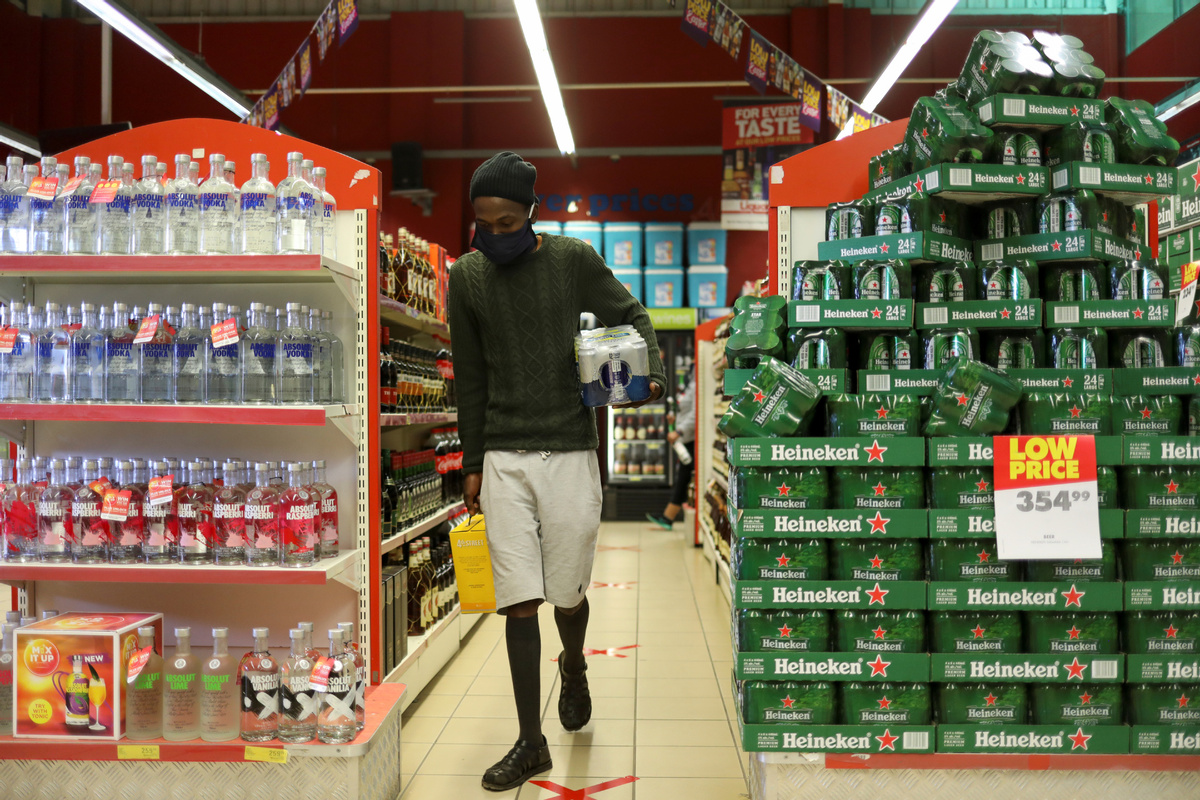 The COVID-19 pandemic has severely affected Africa's economy and is likely to exacerbate its internal economic problems such as the "low growth, high debt" dilemma if proper measures are not taken, a report by the Chinese Academy of Social Sciences said.
The Annual Report on Development in Africa (2019-20) was co-released by the Institute of West-Asian and African Studies of the Chinese Academy of Social Sciences, the China-Africa Institute, and the Social Sciences Academic Press (China).
The report said Africa is not yet the worst affected region in terms of the number of confirmed coronavirus cases, but given the vulnerability of African economies and their dependence on the outside world, the pandemic will have a profound impact on African economies far greater than the 2008 global financial crisis.
Nearly 80 percent of COVID-19 cases are in 10 countries, whose economic aggregate accounts for about 60 percent of that of the whole continent, the report said.
Hao Rui, general manager of the research and development department of the China-Africa Development Fund and an author of the report, said that in the past few years, Africa's economy has shown significant fluctuations and even declines, with growth at less than 3 percent on average and its foreign debts keep going up. The pandemic aggravated the situation this year.
Severe effects
"Global institutions have all predicted that the pandemic will bring severe effects on Africa's economy, and the continent's economic growth will continue to decline," Hao said.
"Moreover, the economic growth rate of African countries is significantly lower than the population growth rate, which means that without appropriate measures, the livelihood of African people will be affected."
The pandemic has slowed down world economic growth and led to a sharp drop in commodity prices, which greatly reduced Africa's exports of agricultural and mineral resources, including copper and iron ore.
The African Union estimates Africa will see a loss of $270 billion in trade in goods this year, the report said. It added that the disruptions in global supply chains have also inflicted a huge blow to Africa's already fragile manufacturing sector.
While all business activities have stagnated, African countries' fiscal income has been reduced greatly, but their expenses keep growing.
The African Union said fighting the epidemic will cost Africa an additional $130 billion in public spending, and countries have to embark on stimulus packages to save economies ravaged by the pandemic, adding to the fiscal pressures faced by African countries.
He Yun, an assistant professor at the School of Public Administration at Hunan University, said that China and Africa need to accelerate innovation to achieve high-quality development of economic and trade cooperation.