Abhorred video games can be used to parents' advantage
By Alex Rong | China Daily Asia | Updated: 2020-12-07 09:34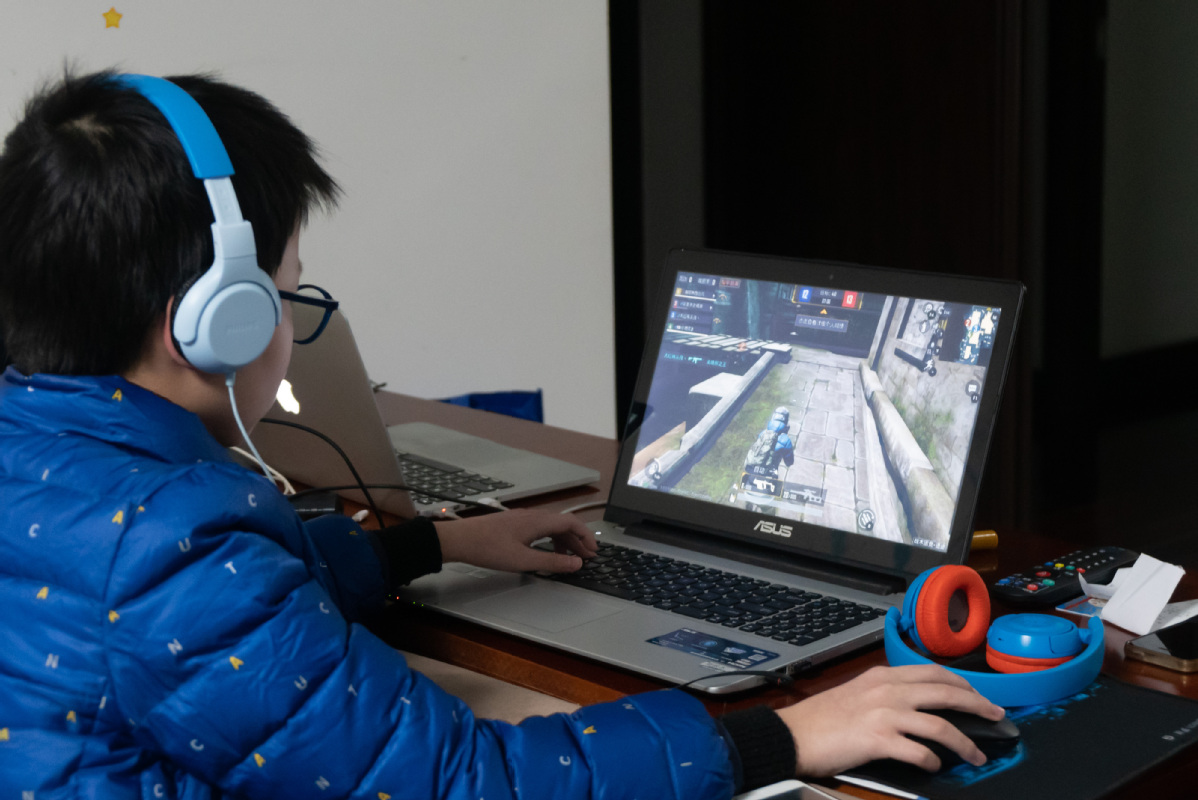 Video gaming is among the few industries positively impacted by the COVID-19 pandemic that has shaped 2020. Amid grim reports on global recession, research firm Newzoo forecast a 20 percent year-on-year surge in revenue for the sector, growth three times faster than in 2019.
In the third quarter, 661 million Chinese mainland gamers brought in 68.5 billion yuan ($10.4 billion) in sales for the industry, up 15.7 percent year-on-year, according to the semi-official China Audio-video and Digital Publishing Association. From January to March, stay-at-home orders and escapism at the height of the mainland outbreak drove revenue to an even higher 73.2 billion yuan.
To the horror of parents, online games have long proved themselves a force to be reckoned with. But just like players who comfortably nestle in make-believe, many parents have refused to acknowledge this virtual world that is on an inexorable rise — often with a contemptuous sigh.
The deft censors of the books and movies for their children find themselves confronted by an alien reality about which they don't know the first thing. And their ignorance is welcomed by young gamers, who use and subvert this essentially mass-produced medium to create their own identity.
Such mutual disregard leaves susceptible youngsters to navigate on their own this motley cyberspace that conflates the good and the evil — like the real world, if in the extremes.
At its worst, it is rife with violence, obscenity, profanity, alienation, fraud, gender profiling, etc. While its good side enriches life, provides companionship and solace, and sharpens players' skills in planning, logical reasoning, communication, and teamwork.
At a time when iPads become frequent babysitters, parents seem ill-advised to switch to autopilot after putting so much thought in the books, movies, and music to which their children are exposed. Though not a stand-alone art form, video games have the potential to open players' eyes to a transcendent world.
The stiff movement of grainy characters belies the rich stories and cultural references that many games have to offer. For example, in samurai historical fantasy Ghost of Tsushima, players can immerse in the black-and-white cinematography of Japanese filmmaker Akira Kurosawa, whose monochrome movies such as Seven Samurai, Yojimbo, and Throne of Blood, an adaptation of Macbeth, remain timeless classics.
In Monument Valley, players explore the illusionary "impossible constructions" apparently conjured by Dutch artist M.C. Escher, who continues to inspire artists, designers and mathematicians.
As the Ming Dynasty (1368-1644) concubine-turned-assassin, Shao Jun, seeks vengeance in Assassin's Creed, Chinese players gain a new perspective on their cultural heritage, in an alternate continuum where neo-Confucian philosopher and military general Wang Yangming becomes a "mentor of the Chinese Brotherhood of Assassins", a branch of a global secret society.
Cultural tokenism? Sure. But they are also breadcrumbs that lead to surprise discoveries. And young gamers need someone to point them to such implicit value, which is the real gem buried in the euphoric sense of triumph from KO'ing enemies.
For parents, that means abandoning their innate aversion to video games, and getting actively engaged. They will probably be like dinosaurs in a china shop when they first pick up the controller. But the good intentions will not go amiss, as evidenced by the success of US Representative Alexandria Ocasio-Cortez's youth outreach in October by way of livestreamed video game Among Us.
In Hong Kong, the traditional Chinese family values make austere parents who resort to severe admonishments. But bonding over video games can better get the message across to rebellious youths, as they learn to appreciate the finer aspects of the virtual world, and not become mere objects that yield to the gratification of primal instincts.
When they finally outgrow the addictive virtual world, it will also save them the sense of emptiness that invariably follows when one single aspect of life overtakes the rest.
The author is a Hong Kong-based journalist.
The views do not necessarily reflect those of China Daily.