Biden envoy expects climate partnership
By ZHAO HUANXIN in Washington | China Daily | Updated: 2020-12-12 06:50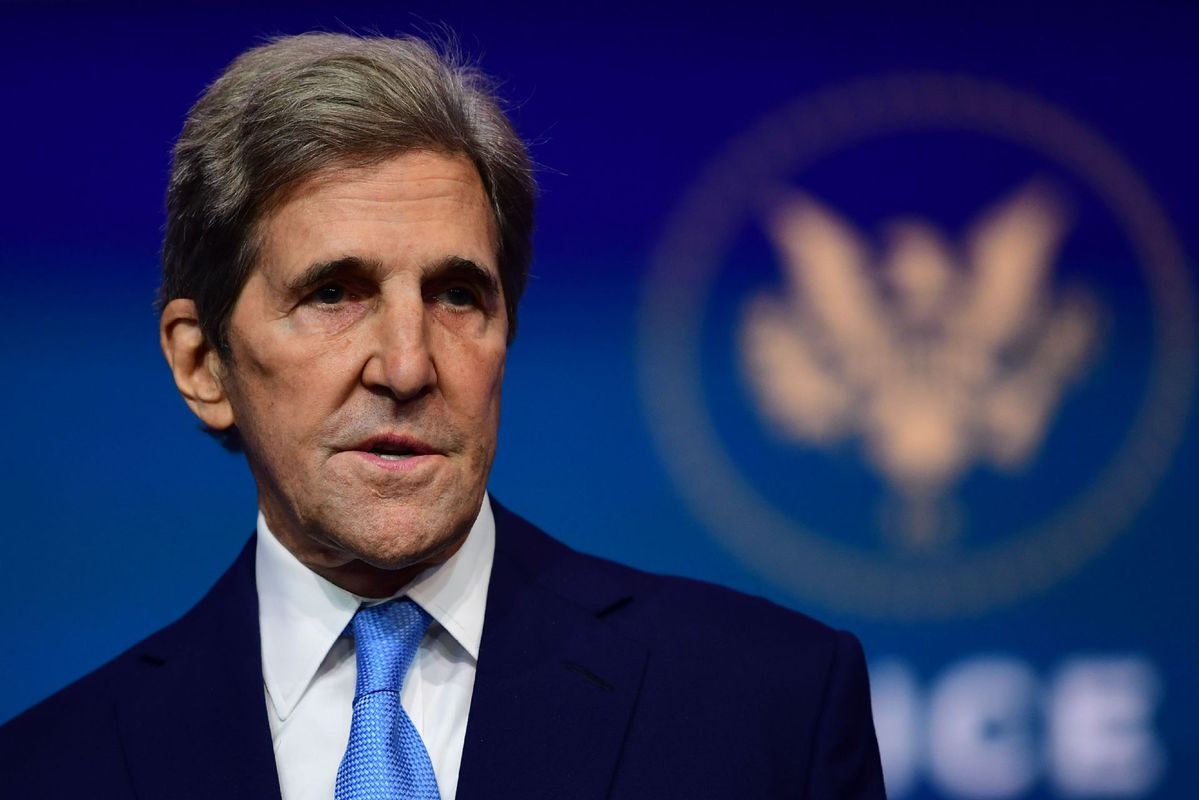 Incoming United States climate envoy John Kerry said he expected to work with China on climate change, as he seeks to bring Washington back to the United Nations Paris climate agreement and enhance global action to address the crisis.
"They were a partner on climate as we competed with them at other things during the Obama administration," Kerry told National Public Radio when asked if he could work with China on climate issues as the two countries compete on other issues.
"We've been there, done that. But if we don't work as a primary extraordinary effort on climate, we're all cooked," the former secretary of state said in the interview, which aired on Thursday.
Kerry was tapped to act as "climate czar" for president-elect Joe Biden, who vowed to immediately reenter the 2015 Paris agreement, a deal that Kerry helped negotiate.
The 76-year-old former senator seemed ready to be pragmatic when addressing what he called climate challenges in China such as the existing coal-fired power production.
"So we have to talk to China about that. But we have to do it in a way that doesn't force people into a corner, to hunker down and head toward conflict," Kerry said.
In addition to conducting ultra-low emissions upgrading of its coal-fired power plants, China has pledged to eliminate outdated plants and to approve new coal-fired power projects in a way that's "orderly and moderately based on needs", according to a statement from the National Development and Reform Commission early this year.
The United States formally withdrew from the Paris agreement on climate change on Nov 4, a day after Election Day, following a three-year process.
Kerry said rejoining the Paris accord is just the first step.
"It's simple for the United States to rejoin, but it's not so simple for the United States to regain its credibility," Kerry said in the NPR interview.
"I think we have to approach this challenge with some humility and with a very significant effort by the United States to show that we're serious and we really are back," he said.
Climate change is among a host of global issues on which experts and diplomats have called the world's top two emitters of greenhouse gases to work together.
David Dollar, senior fellow at the John L. Thornton China Center of the Brookings Institution, said that without the US and China, it is not realistic to expect to deal effectively with climate change, the pandemic or the debt crisis.
"In terms of climate change, I think Americans are much more serious about this (than 10 years ago)," Dollar said. "I think you've got a lot of American support now," he said, adding that there has been a similar change in China over the past 10 years.
"So we should have better cooperation on some specific issues like climate, even though we're going to continue to have disagreements about various issues," he told China Daily on Thursday.
Graham Allison, a Harvard professor, said it was "good news" that when the new administration takes office, Biden understands there's not only nuclear MAD-nuclear mutual assured destruction-which would be the outcome if the US and China ended up in a war.
"But there's also climate MAD-climate mutual assured destruction-in which, if the two greatest greenhouse gas emitters don't find ways to cooperate, we can create a biosphere that nobody can live in," Allison said at a virtual meeting on Dec 3. Allison is author of Destined for War: Can America and China Escape Thucydides's Trap?
President Xi Jinping, speaking at a UN General Assembly session via video in late September, said China aims to have CO2 emissions peak before 2030 and achieve carbon neutrality before 2060, both ambitious climate goals that will spur the world's transition to green and low-carbon development.