Facial recognition technology grappling with mask challenge amid health crisis
By Barry He | China Daily Global | Updated: 2020-12-17 10:07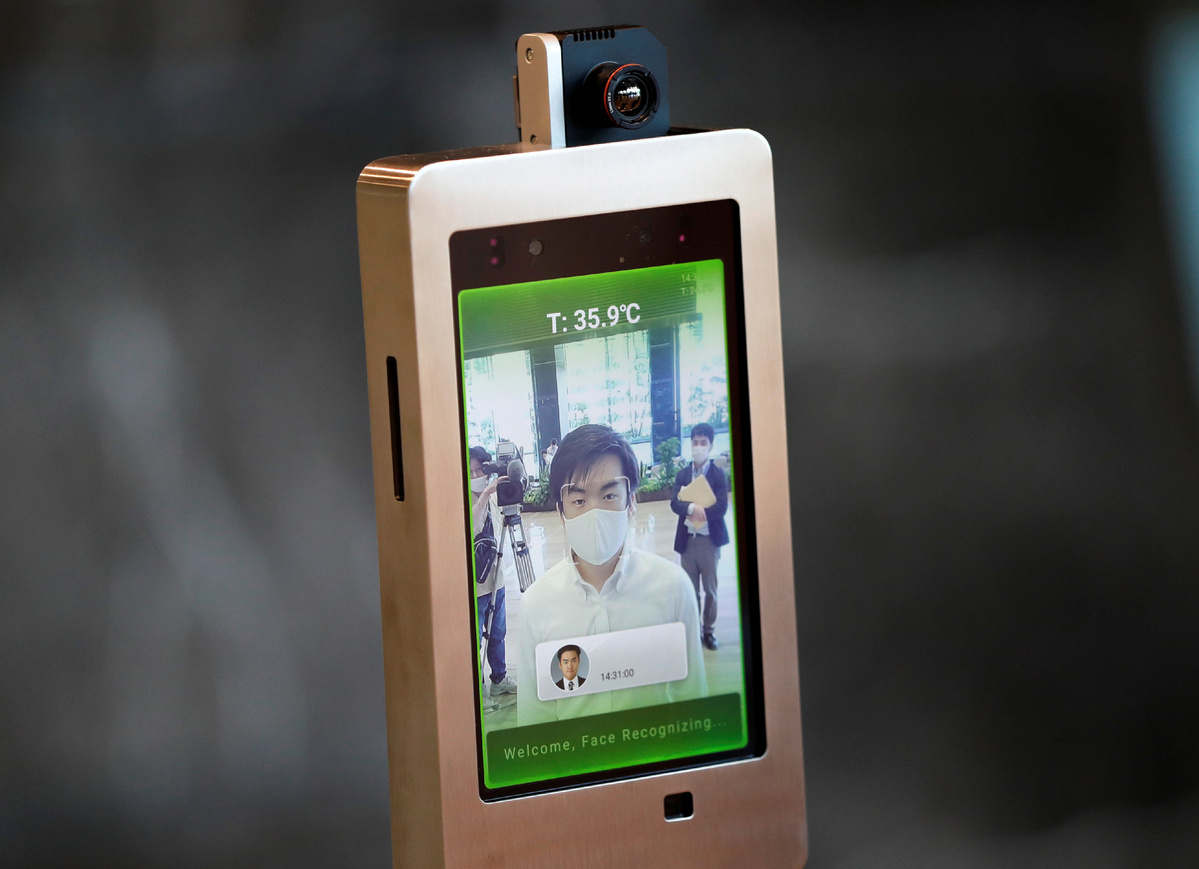 It has likely happened to you before.
You are standing in a shopping queue somewhere in the world where there are COVID-19 restrictions and everyone is nervously trying to keep their distance, breathing through their masks as they hold their precious supplies.
For most of us, this is one of the few times of the week when transmission of the novel coronavirus is possible.
Then, when it is time to pay, you realize as you aim to make the transaction and leave the store as fast as possible, that your smartphone will not authenticate the payment without you taking off your mask.
This little technical mishap has become part of daily life in 2020, with masks turning facial recognition systems, previously considered innovative ways of streamlining smart payments, into a cumbersome affair.
Data from Statista confirms the already generally accepted notion that people from Asian countries such as China, are the most likely to wear face masks.
The US National Institute of Standards and Technology published a report in July stating that the inability of recognition systems to verify phone owners who are wearing masks was common.
This may be surprising to those who have recently grown beards, who wear heavy make-up, or who are a fan of sunglasses who will have found that systems used by Apple and Android handsets are able to recognize them with ease.
The face mask problem, however, has been much harder to overcome.
This is intriguing because modern smartphone face recognition focuses predominantly on the eyes, while suggests masks that cover the bottom of the face should not be much of an issue.
Previous generations of face recognition systems that worked off the geometry of the facial structure as a whole have become outdated.
However, despite the focus now on the eyes, masks interfere with a process called "Genuine Presence Assurance", which basically means that the system is not sure whether what it is seeing is indeed a face at all. The wide-ranging designs of masks vary the shape of the human face immensely.
Companies such as Swiss-based Tech5, Trueface, and Thales are all rushing to refine their facial recognition algorithms for the market's uniquely 2020 hurdle.
Error rates of recognition for Tech5 in studies have dropped to 14 percent, and, despite the error rate having been less than 0.45 percent for people not wearing masks, it is now low enough to be practical in the real world.
In fact, such systems are already being used in Asia to check in school children quickly and hygienically, many of whom are wearing masks.
A wider rollout of such systems, especially in Asia, may then spread across the world as countries look to take up the continent's hygienic attitude toward disease confinement.
As we learn more about COVID-19, it is gradually becoming clearer that respiratory contamination is the virus's preferred mode of transmission, highlighting the importance of wearing masks. Other diseases however, are more easily spread than COVID-19 via surface touching, for example those bugs that cause food poisoning.
Facial recognition technology that effectively allows us to both wear masks, and save us from touching dirty keycards or communal touch screens, will be vital in improving global health in the years to come.
Barry He is a London-based columnist for China Daily.