Set the tone for 2021 with Pantone's Color of the Year
By Yang Xiaoyu | chinadaily.com.cn | Updated: 2020-12-17 10:43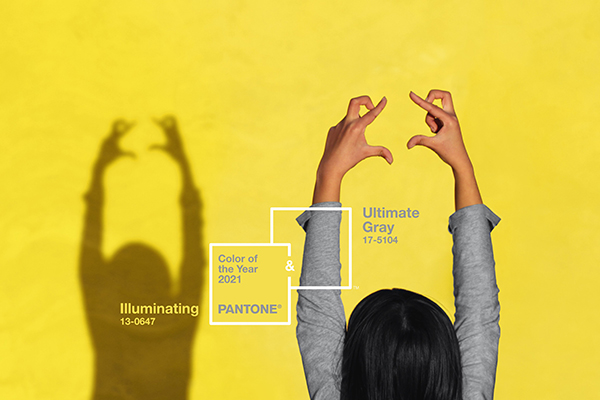 Gray and yellow, this color combo will probably dominate your 2021.
Pantone, a world front-runner in color design, announced recently that its 2021 Color of the Year is a marriage of Ultimate Gray and Illuminating, a pebble hue and a vibrant yellow.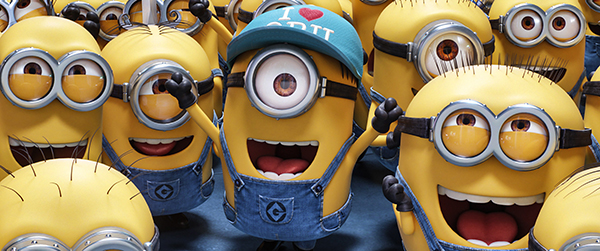 As soon as the announcement was made, many social media users quipped that the color combo brought to mind Minions, the goofy and lovable yellow creatures wearing gray-framed goggles in the Despicable Me series.
Yet, there's more behind the color institute's choice for 2021.
Holding that color is always an integral part of how a culture expresses the attitudes and emotions of the times, Pantone says the marriage of the two colors "conveys a message of strength and hopefulness that is both enduring and uplifting".
"Practical and rock solid but at the same time warming and optimistic, this is a color combination that gives us resilience and hope," said Leatrice Eiseman, executive director of the Pantone Color Institute.
Nearing the end of the volatile, messy 2020, Pantone's choice strikes a chord with many bloggers and social media users.
"The selected Illuminating and Ultimate Gray shades embody the anxiety and subdued optimism we've felt throughout 2020, as we wrestled with a pandemic, a racial reckoning, and a heated election season," wrote blogger Shelcy Joseph.
"Paired together, these two independent colors strike me as sunshine piercing through the darkness," reads a comment under Pantone's latest post on Weibo, China's Twitter-equivalent.
"Even though 2020 has been dark, we are still hoping for the bright sunshine of 2021," reads another Weibo user's comment.
Now with 2021 on the horizon, you can incorporate these meaningful hues into your wardrobe, home, and more, whether together or apart, with our gray and yellow finds below.