Nation recommits to delaying retirements
By Li Lei | China Daily | Updated: 2020-12-22 09:13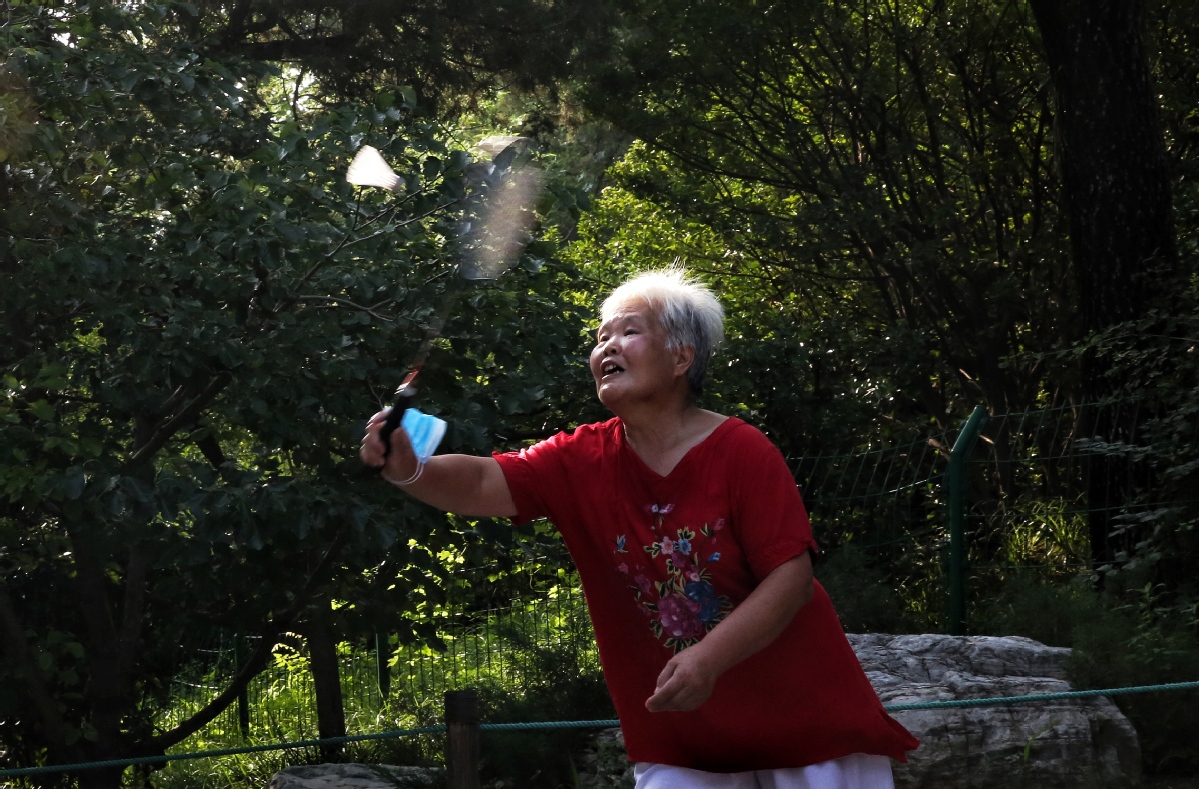 Proposal calls for age requirement to be raised in a 'progressive manner'
China reiterated its resolve to delay people's retirements in a recent landmark document, raising hopes of a legislative breakthrough in extending careers in a rapidly aging nation with young retirees.
When implemented, the move is expected to delay the payment of retirement benefits for millions of workers in a bid to ease payment pressure facing the nation's sprawling pension fund system.
Those born in the late 1960s will be among the first to be affected by the reform if details can be ironed out in the next five years.
In a proposal unveiled early last month, the Communist Party of China Central Committee said authorities will raise the retirement age in a "progressive manner", but stopped short of going into details.
Such generalities are usually adopted in important Party documents to create room for flexibility.
The Party proposal-part of recommendations for inclusion in the 14th Five-Year Plan (2021-25)-has rekindled hopes of progress in a stalled legislative effort to postpone retirements.
China has 254 million citizens age 60 and older, more than any other nation.
However, retirement ages in China-60 for men and 55 for women-are significantly younger than in Japan, Germany and most other aging countries.
Employment authorities also allow people in labor-intensive jobs or those with occupational diseases and job-induced disabilities to retire up to 10 years earlier.
The current retirement scheme was introduced in 1978 when China embraced sweeping reforms and a market-oriented economy.
In a high-profile speech five years ago, Yin Weimin, then minister of human resources and social security, said Chinese retire at an average age of 55, the youngest in the world.
Though sustainable in a country where people had shorter life expectancies, the arrangement has proved to be "unbearable" for an aged society like today's China, said Li Yinhe, a sociologist at the Chinese Academy of Social Sciences.
"In 1949, when the People's Republic of China was founded, the life expectancy for Chinese was only about 40," she said in a video posted on the streaming platform Pearvideo.com. "Now the life expectancy has reached 76, making postponing retirement a reasonable move."
The Ministry of Civil Affairs recently projected the number of Chinese age 60 and above is expected to top 300 million before 2025.
Delayed retirement is widely regarded as a quick fix to offset the effects of a shrinking workforce and escalating payment pressure on the pension fund system, a major source of income for China's 118 million insured retirees.
One arrangement for delaying retirement put forward by scholars is to first cancel the exceptions that allow some women to retire earlier than 55, and then gradually delay retirement for both genders.
Central to the task is what officials and researchers have called "gradualness", which will help mitigate the unfair treatment of younger generations, who face the grim outlook of paying into the pension fund system for longer while claiming benefits later.
Yin, who stepped down as minister in 2018, had repeatedly stressed that the task be carried out in "small steps". He proposed postponing retirement by only a few months every year till the age was considered "reasonable".
Despite a growing consensus on the need for an older retirement age, reforms on that front have been slow.
The foot-dragging was partly out of concerns that longer careers will dim job prospects for the millions of talented young people who graduate from colleges each year.
Early retirement also disadvantages older workers.
Li Na, a labor law researcher at China University of Labor Relations, said male rural laborers age 60 and above cannot get legal working status because of the age limit, so employers are barred from buying work injury insurance and other job benefits for them.
"That decreases the group's competitiveness in the job market," she said, adding that poorer migrant workers tend to be employed longer because old age benefits in rural areas are less generous.
Li Yinhe said early retirement is a waste of human resources, especially for women, who in some cases retire as early as 50.
"Then they go traveling, or kill time dancing in squares," she said, adding that is getting increasingly unsustainable in an aged society.