More women in higher education is good news
By ZHANG ZHOUXIANG | CHINA DAILY | Updated: 2020-12-24 08:11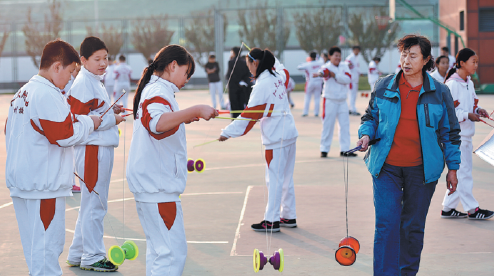 The National Bureau of Statistics released its 2019 report on Chinese Women's Development Outline (2011-20) on Tuesday. The report is especially encouraging. The number of women continuing their education after post-graduation in 2019 was 1.45 million, or 50.6 percent of the total. The percentage of women in undergraduate colleges was 51.7 and in adult higher education 58.7.
Given the 105.5 percent male-female ratio, women seem more inclined than men to continue higher studies.
More women acquiring higher education means more women in high-level posts and drawing higher salaries, thus raising women's social status. An old saying goes that educating a man means educating an individual while educating a woman means educating an entire family (and by extension an entire nation). That is because women spend the maximum time with their families, particularly children and the elderly, and therefore can help improve their future.
In the 1950s, when China launched a campaign to end illiteracy, the authorities paid special attention to educating women and within three years, more than 100 million people joined the ranks of literates. And by 2010, the illiteracy rate had dropped below 5 percent. Some other developing countries tried to copy China's model in the 1970s, but failed because they did not pay enough attention to educating women.
The increasing number of women in universities and research institutes in China would not have been possible without the efforts of countless teachers nationwide. Zhang Guimei, who founded a high school which provides education for girls in Lijiang, Southwest China's Yunnan province, in 2008, has alone helped 1,200 women enroll in colleges in the past 12 years.
On social networking sites, some users said that some employers set a higher threshold for women to get a job, leaving them no choice but to acquire higher education. While there is no official data supporting that claim, there are many instances of private companies setting tougher terms for recruiting women. It is time employers promoted equality in jobs and abandoned their discriminatory practices.